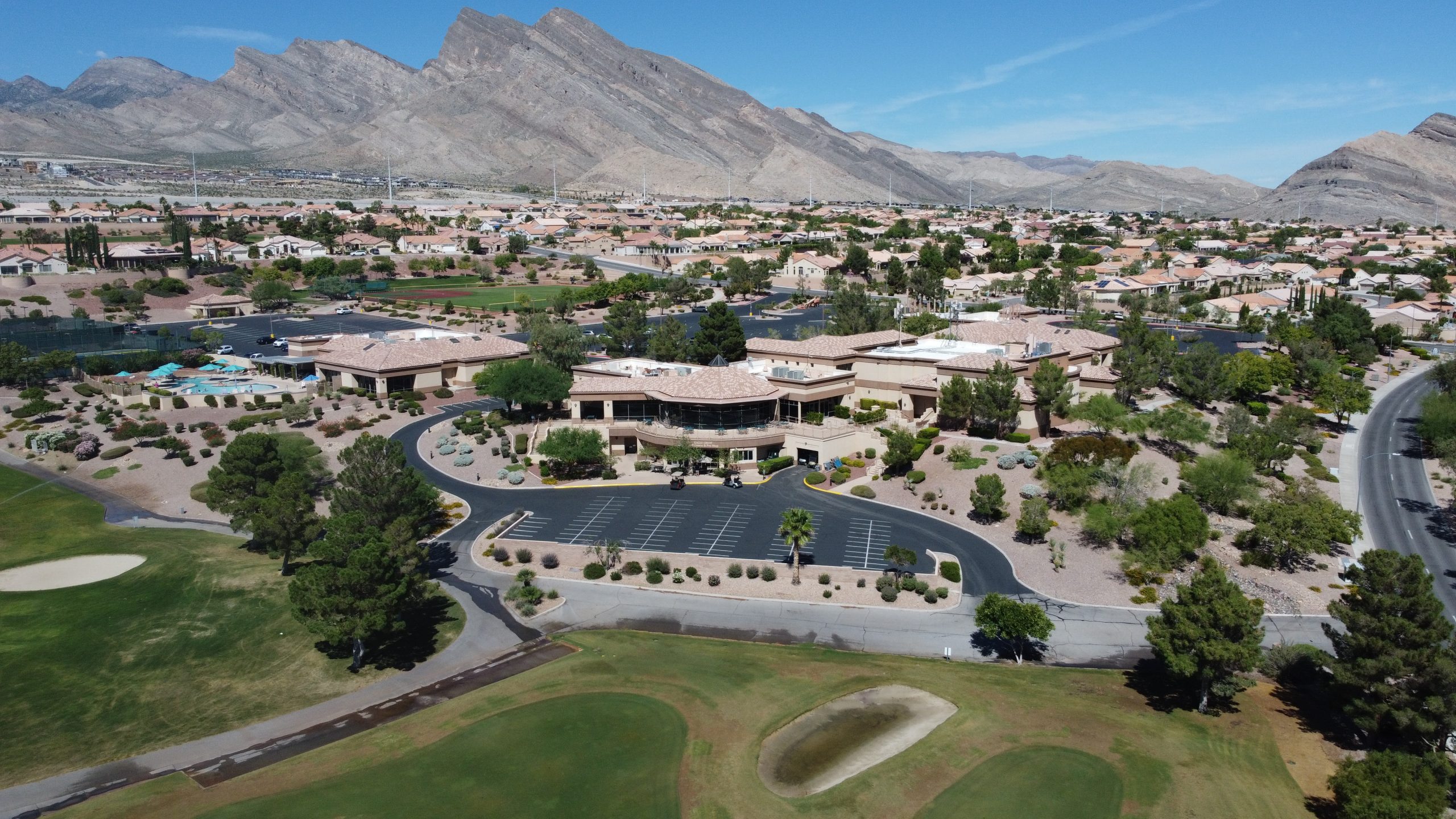 The Eagle Crest Executive Course, conveniently located adjacent to the Pinnacle Community, is a manageable 4,067-yard, par-60 course. Eagle Crest Golf Course is a challenging executive course designed for those on a time-sensitive schedule and allows golfers to play a full 18-hole round in under three hours.
The course boasts incredible mountain and Las Vegas valley views, including a stunning panoramic view of the Las Vegas strip from the driving range. Eagle Crest is made up of six par four holes and 12 par three holes that challenge you to use every club in your bag. This course also has Golf Summerlin's lowest rates, making the rounds approachable to any budget.
PRACTICE FACILITIES
Driving range
Large putting green
Chipping green
Sand bunker
DRESS CODE
All golfers are required to abide by Golf Summerlin's dress code policy and maintain a neat and clean appearance in accordance with the rules listed below. Golfers dressed in non-sport appropriate wear will not be permitted on the courses or practice facilities.
Acceptable Attire:
Pants – Slacks and dress jeans (no holes, rips, tears, or fraying).
Shorts – Mid-thigh length.
Dresses/skirts/skorts – Mid-thigh length
Shirts – Golfers must have collars, mock collars or crew necks and sleeves. Female golfers may wear sleeveless blouses.
Shoes – Golf shoes or tennis shoes.
Unacceptable attire:
Pants -Sweatpants or athletic wear
Shorts -Denim shorts, gym shorts, cut off shorts or shorts above mid-thigh.
Shirts – T-shirts, halter-tops, tank tops
Any garment with offensive language or symbols, ragged outerwear, and bathing suits.
Golf Summerlin's dress code is designed to ensure that players adhere to golfing protocol to help maintain the game's traditions.
LOCATION
10201 Sun City Blvd.
Las Vegas, Nevada 89134
Phone: (702) 254-7010
Toll Free: (800) 803-0758
Fax: (702) 256-0262
Homes for Sale in Sun City Summerlin
EAGLE CREST EXECUTIVE GOLF COURSE – all photos taken by Angela O'Hare
Angela O'Hare
Favorite Las Vegas Realtor
Home Realty Center
Lic. #180246
702-370-5112
[email protected]
www.neighborhoodsinlasvegas.com