The Gardens Village in Summerlin
The Gardens Village in Summerlin was developed in 2000 and is a 410-acre mixed-use residential village, which features single- and multi-family neighborhoods arrayed around The Gardens Park. Other amenities include The Gardens Plaza, Element (non-gaming, boutique hotel opened in 2008) and The Alexander Dawson School at Rainbow Mountain (2000).
The Latest Listings in The Gardens
The Gardens is a mixed-use village (one of the few, like The Crossing) with offices, restaurants and coffee shops located within the community.  The highlight of this village is the popular Gardens Park, which hosts a weekly farmers market. 
The Park also has many different recreational facilities including two tennis courts, two basketball courts, roller hockey, volleyball, horseshoes, shuffleboard... even bocce ball!  There is also a Gardens Community Center that has its own programs for residents.
The Gardens community in Summerlin spans 410 acres of residential real estate in a lush, garden-like setting. These upscale family homes are well kept with immaculate landscaping. Residents are close to an award-winning park with activities for every age group, walking/jogging trails and convenient shops, restaurants and local schools.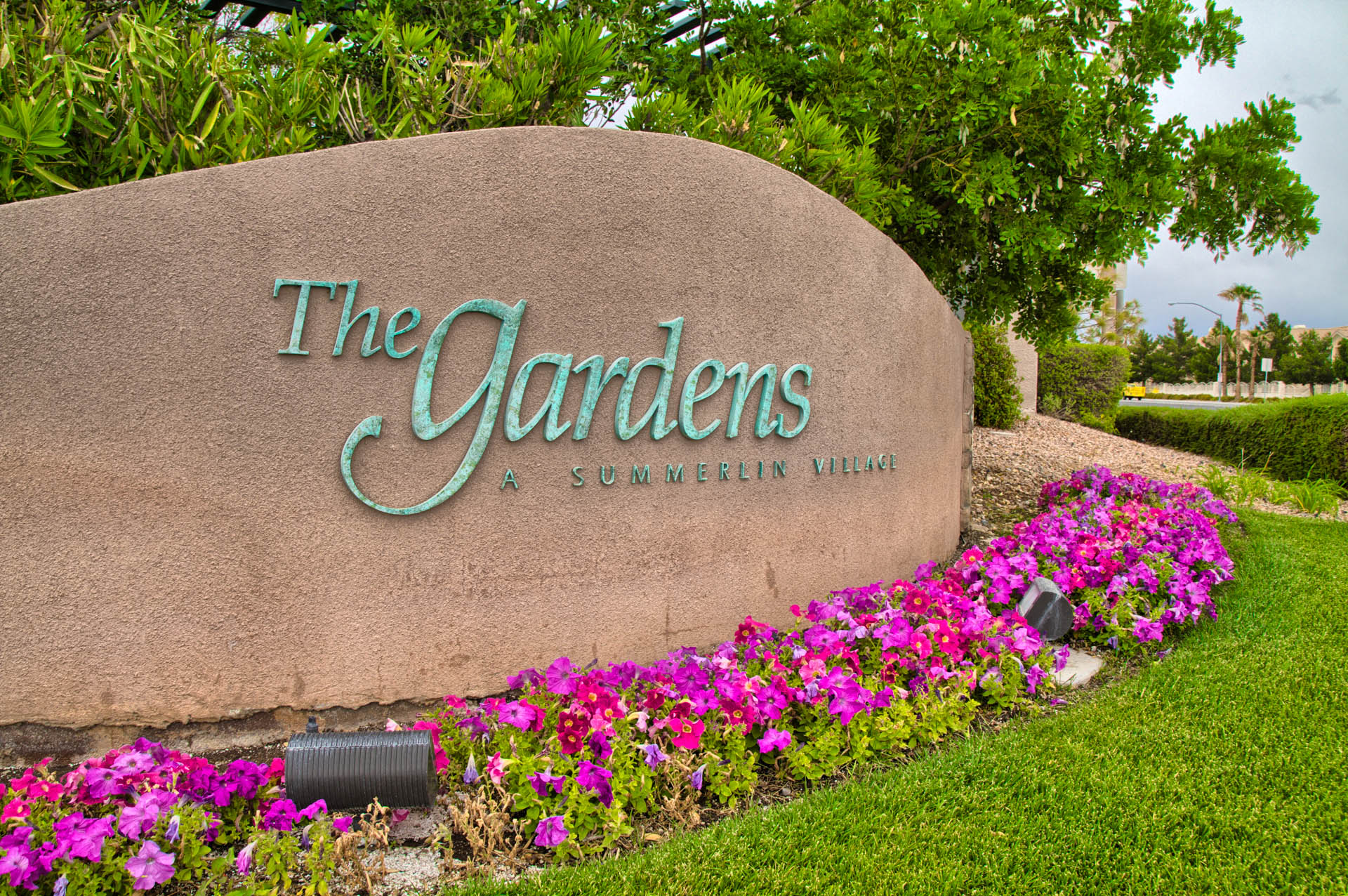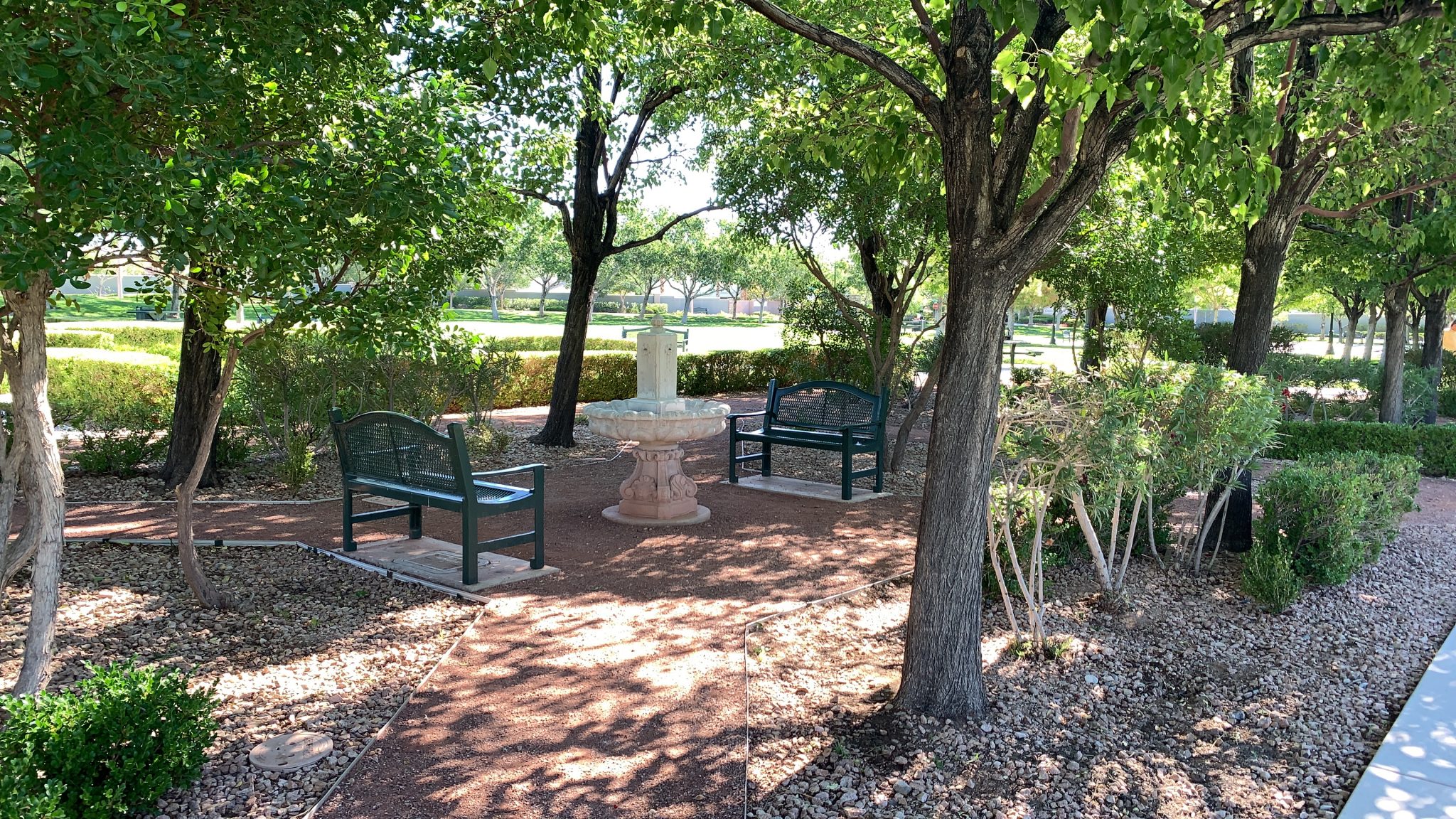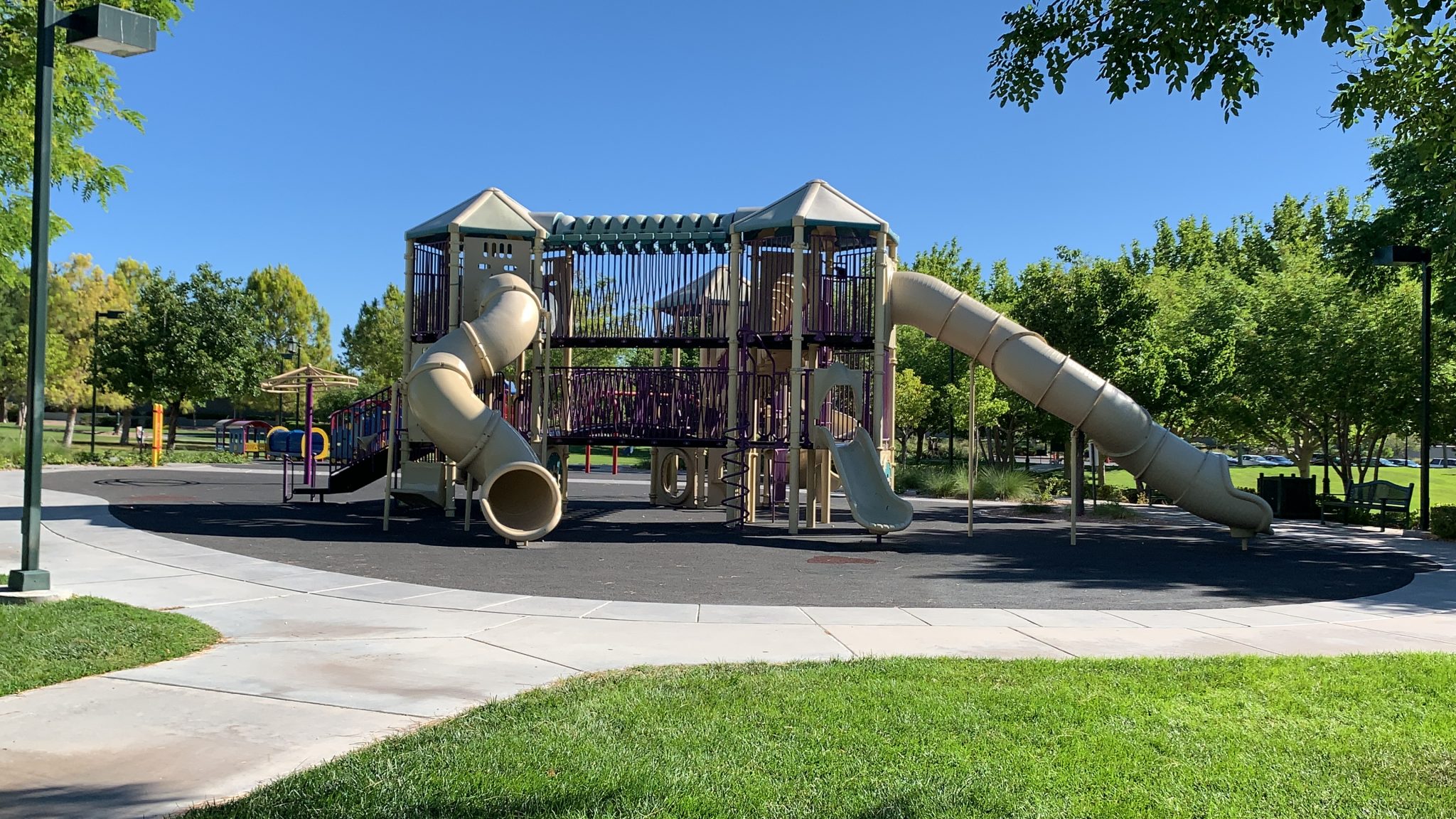 Parks & Recreation in the Gardens
The Gardens Park
Located at 10401 Garden Park Drive, 89135
This award-winning multi-sports facility/park features over 18 acres divided into four recreational areas:
1st: Active court games such as sand volleyball court, lighted basketball courts and two lighted tennis courts.
2nd: Passive adult recreation with a lighted bocce, horseshoe and shuffleboard courts.
3rd: Open lawn area designed for festivals and large community events with picnic pavilions.
4th: Children's play area.
The Gardens Community Center
Also located in the park is a 6,500 square foot Community Center that hosts a variety of classes and programs for residents.
Location
10401 Garden Park Drive
Las Vegas, NV 89135
702.562.4890-phone
702.562.4895-fax
Hours of Operation
Monday through Friday, 9 a.m. to 9 p.m.
Saturday, 8 a.m. to 12 p.m.
Sunday, Closed
Retail & Conveniences
The Gardens Plaza features 300,000 square feet of retail and office space. Element hotel offers a luxurious, non-gaming facility in this Summerlin neighborhood. Residents are a short drive to the Downtown Summerlin Mall, Red Rock Station Casino and access to the Beltway leading to the downtown Strip or Airport.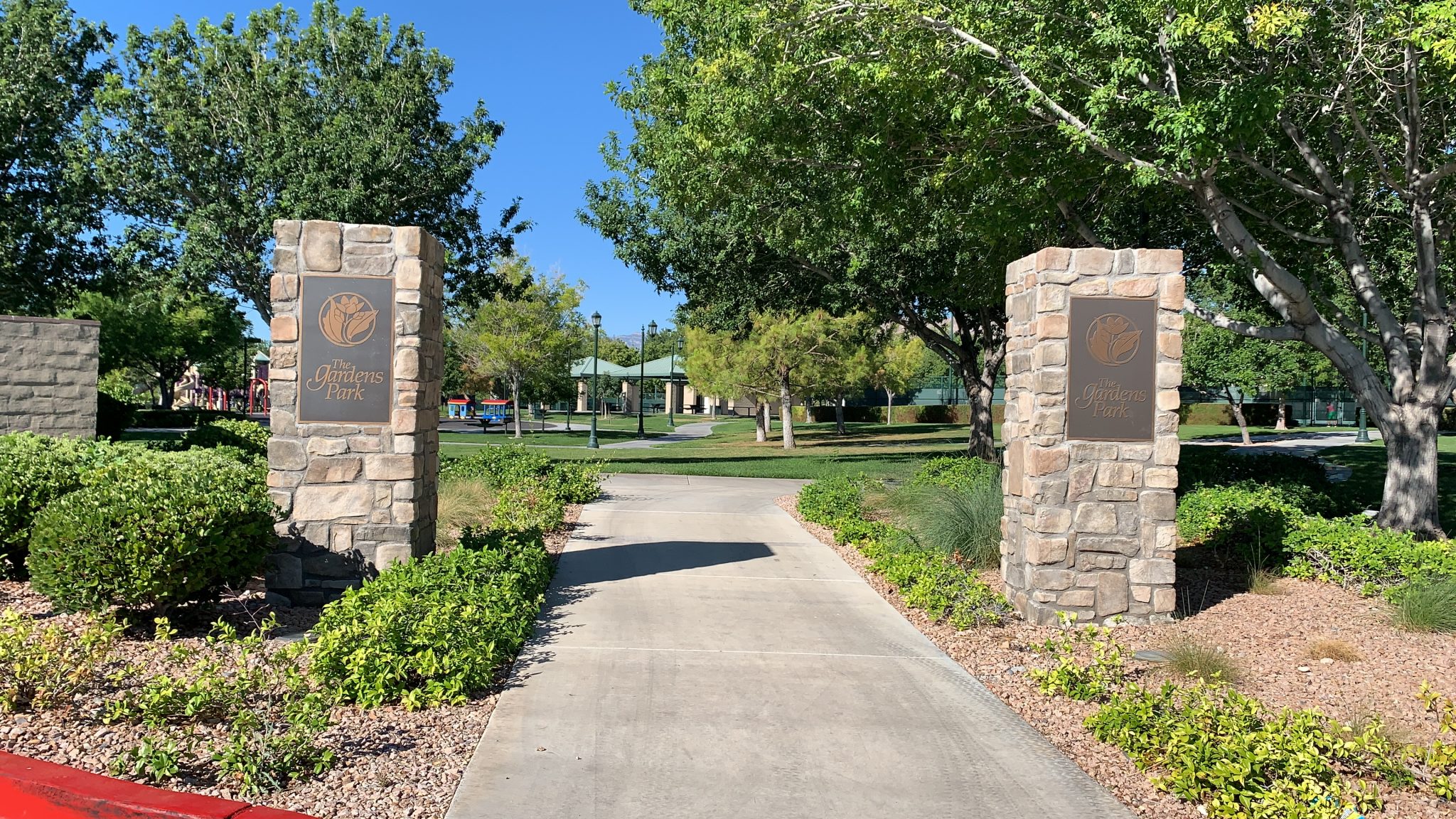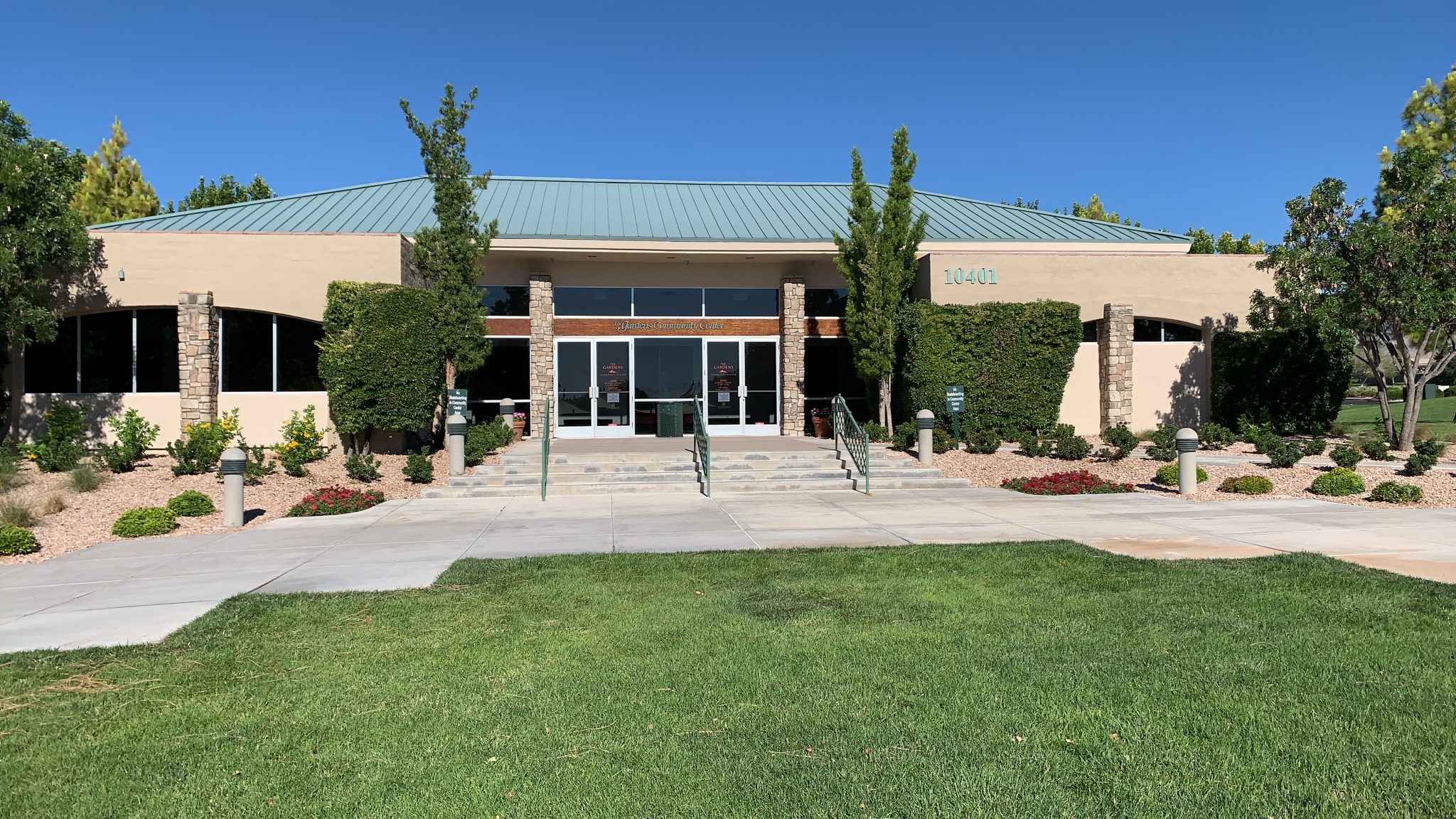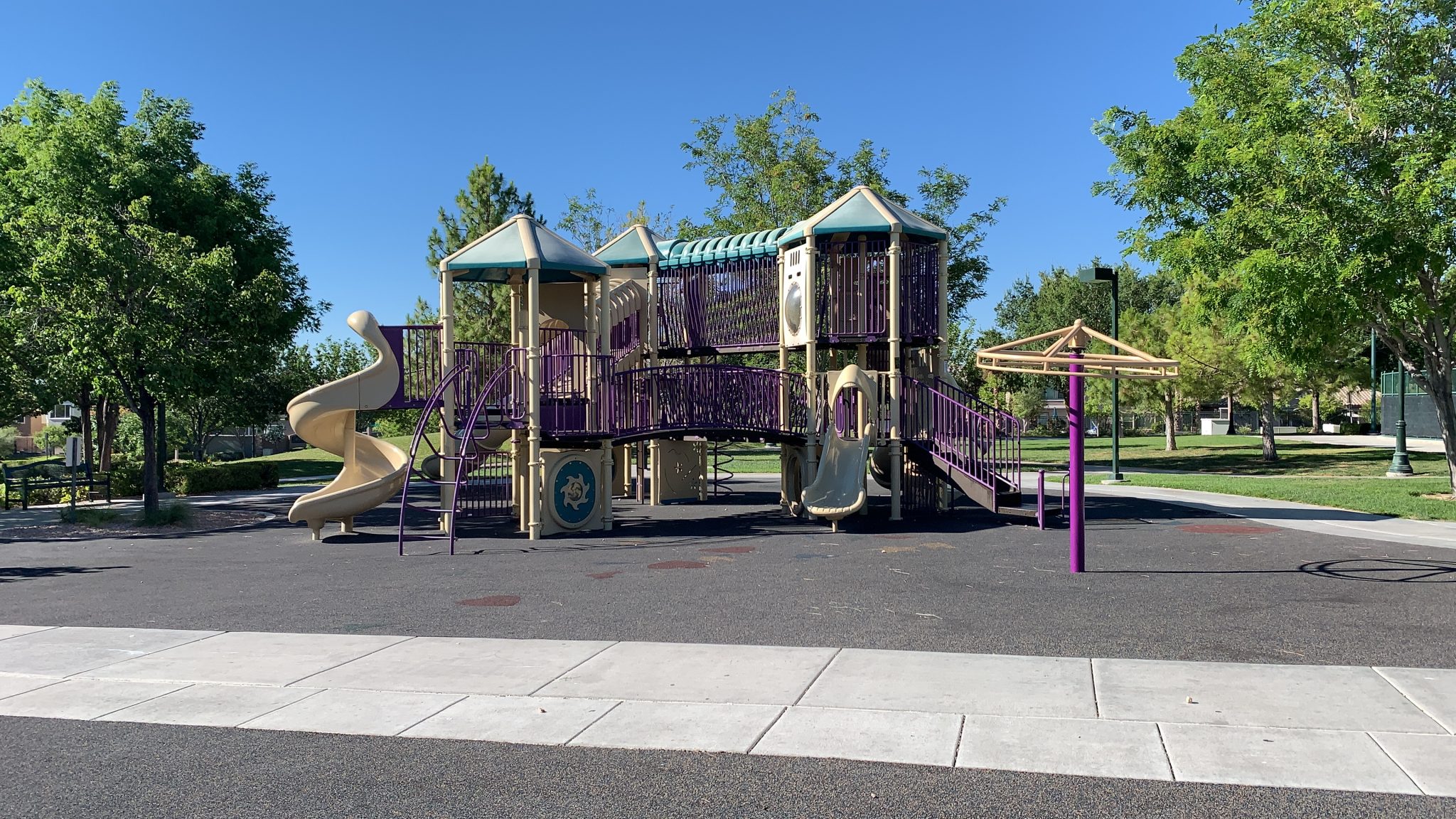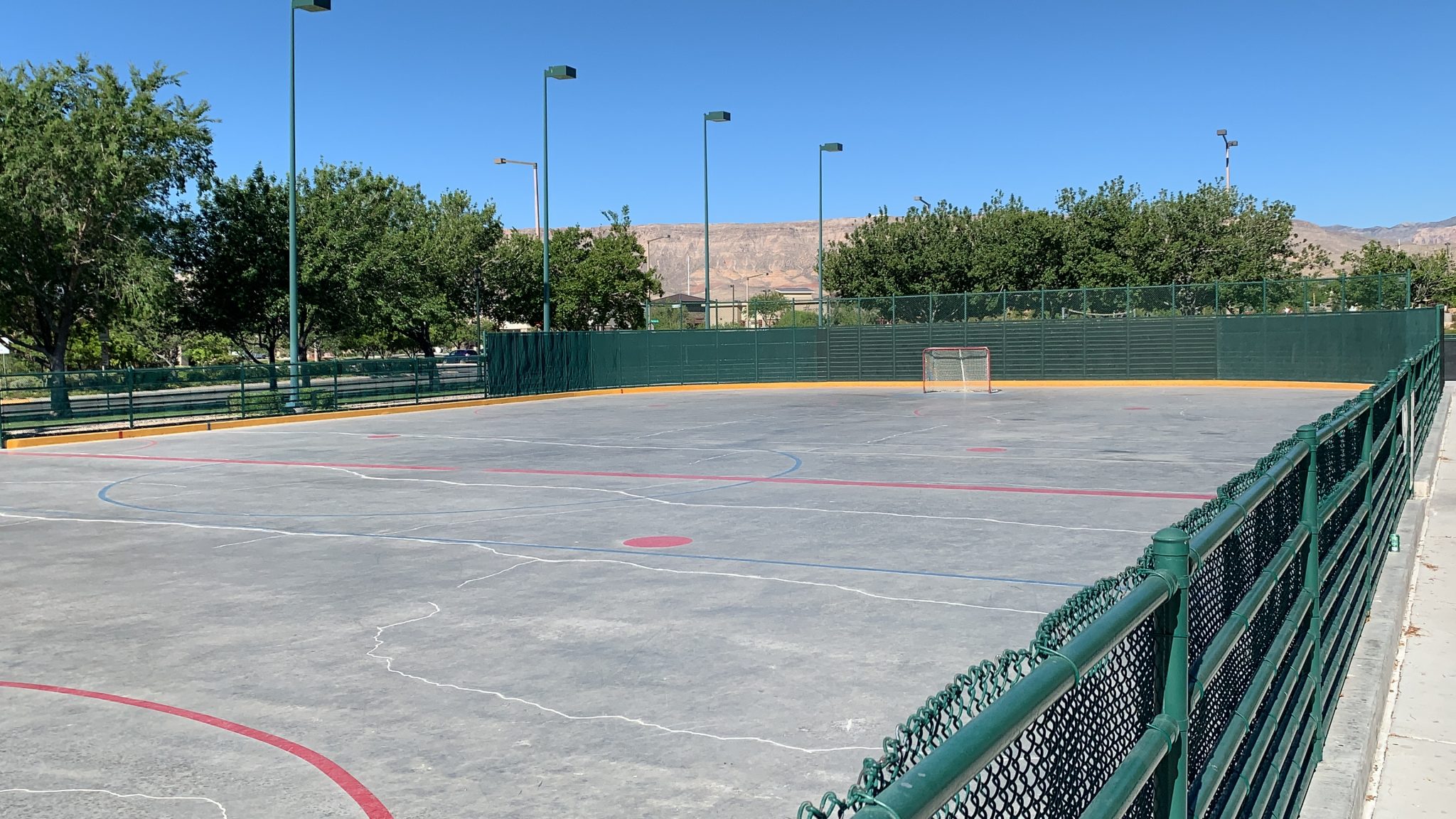 Subdivisions in the Gardens
In Summerlin, the Gardens community stretches across over 410 acres of residences with lush garden-like layout. The upscale single-family homes are kempt with immaculate landscaping. Residents are close to an award-winning park with activities for every age group, walking/jogging trails, convenient shops, restaurants, and local schools.
Reach out for more info on this Community!