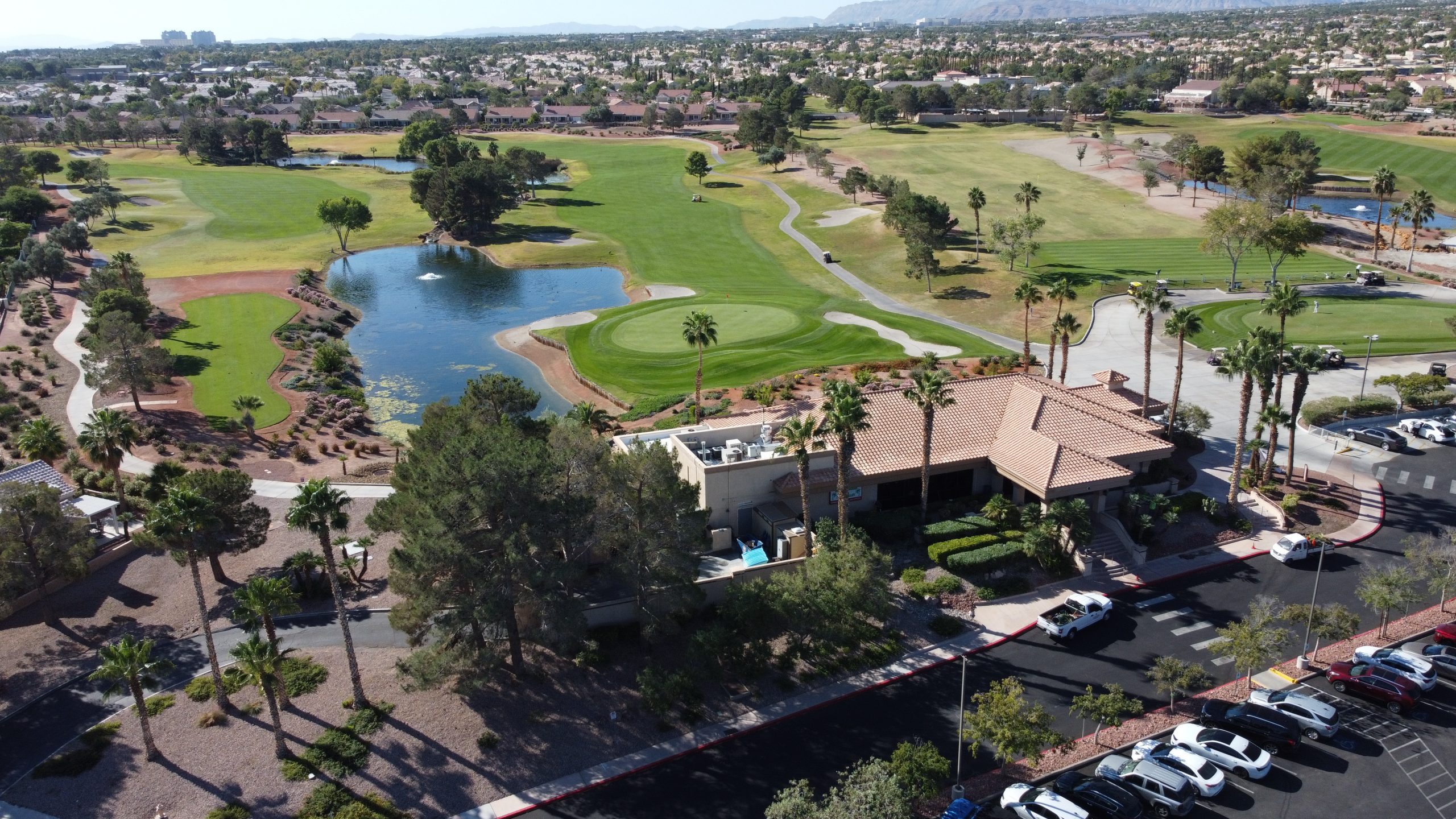 Palm Valley Golf Course was the first course built in Sun City Summerlin in 1989, designed by Greg Nash and Billy Casper and is located next to the Mountain Shadows Community Center. At 6,580 yards with 68 bunkers and a rating/slope of 72/127, it is the community's most challenging course.
Palm Valley Golf Course features a traditional layout over a mildly rolling terrain, with only minor elevation changes. Course traits include fine conditioning of the fairways, greens and sand traps throughout the course, along with careful landscaping. Numerous bunkers are strategically placed along the fairways and the putting surfaces, which are large in design and mildly undulating. In addition, the views of the mountains from the course are unmatched by other similar courses.
PRACTICE FACILITIES
Driving range
Two putting greens
DRESS CODE
All golfers are required to abide by Golf Summerlin's dress code policy and maintain a neat and clean appearance in accordance with the rules listed below. Golfers dressed in non-sport appropriate wear will not be permitted on the courses or practice facilities.
Acceptable Attire:
Pants – Slacks and dress jeans (no holes, rips, tears, or fraying).
Shorts – Mid-thigh length.
Dresses/skirts/skorts – Mid-thigh length
Shirts – Golfers must have collars, mock collars or crew necks and sleeves. Female golfers may wear sleeveless blouses.
Shoes – Golf shoes or tennis shoes.
Unacceptable attire:
Pants -Sweatpants or athletic wear
Shorts -Denim shorts, gym shorts, cut off shorts or shorts above mid-thigh.
Shirts – T-shirts, halter-tops, tank tops
Any garment with offensive language or symbols, ragged outerwear, and bathing suits.
Golf Summerlin's dress code is designed to ensure that players adhere to golfing protocol to help maintain the game's traditions.
LOCATION
9201 Del Webb Blvd.
Las Vegas, Nevada 89134
Phone: (702) 363-4373
Toll Free: (800) 803-0758
Fax: (702) 363-2830
Homes for Sale in Sun City Summerlin
PALM VALLEY GOLF COURSE – all photos taken by Angela O'Hare
Angela O'Hare
Favorite Las Vegas Realtor
Home Realty Center
Lic. #180246
702-370-5112
[email protected]
www.neighborhoodsinlasvegas.com