The Latest Listings in Mesa Ridge
With 3 collections of uniquely modern one- and two-story designs ranging from approximately 3,200 to 5,000 square feet, 10 home designs and numerous amenities. This sleek, exclusive community offers more than a luxurious sanctuary—it offers an authentically modern lifestyle. Homes in Mesa Ridge have open-floor plans with unique home designs and architecture, and two collections featuring single-story homes.
Mesa Ridge residents enjoy access to all Summerlin amenities, including access to the adjacent 19-acre Mesa Park, which features large open play areas, two lighted tennis courts, little league baseball fields, basketball court, tot lot, and covered picnic ramadas.
The neighborhood also boasts its own amenities for the exclusive use of those who call it home, including a resort-style pool, fire pits, outdoor kitchen, social lounge, bocce court, fitness center, playground and a Mesa Ridge-exclusive amenity center.
Monthly Association Fees:
Mesa Ridge Association Fee: $240
Summerlin Master Plan Association Fee: $48
Total: $288
Estimated Special Improvement District (SID) Assessment:
Bi-annual payment of $313
Payoff of $6,255
Home Site Reservation:
$1,000 reservation to allow for loan pre-qualification, exterior color scheme and structural option selections. Refundable during reservation period.
Earnest Money Deposit:
10% of base house price, minus reservation deposit. 20% deposit for home site premium and all options. Once options selections reach 35% of the base price, all options over the 35% are to be paid at 100%.
Pre-Qualification:
Must submit Pre-Application Worksheet to TBI Mortgage at reservation and obtain a loan commitment within 45 days of Agreement of Sale date. However, any lender may be used to complete the home purchase.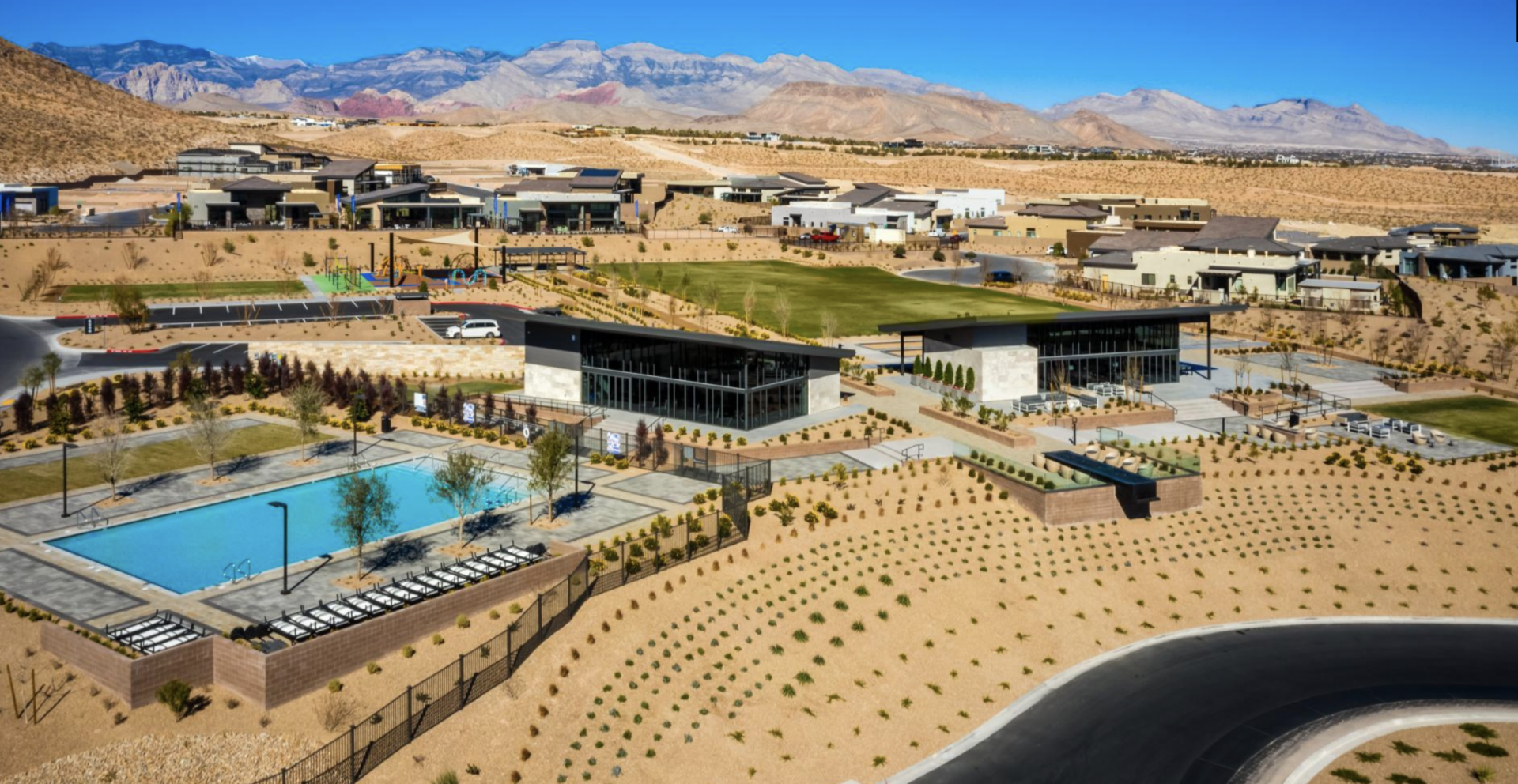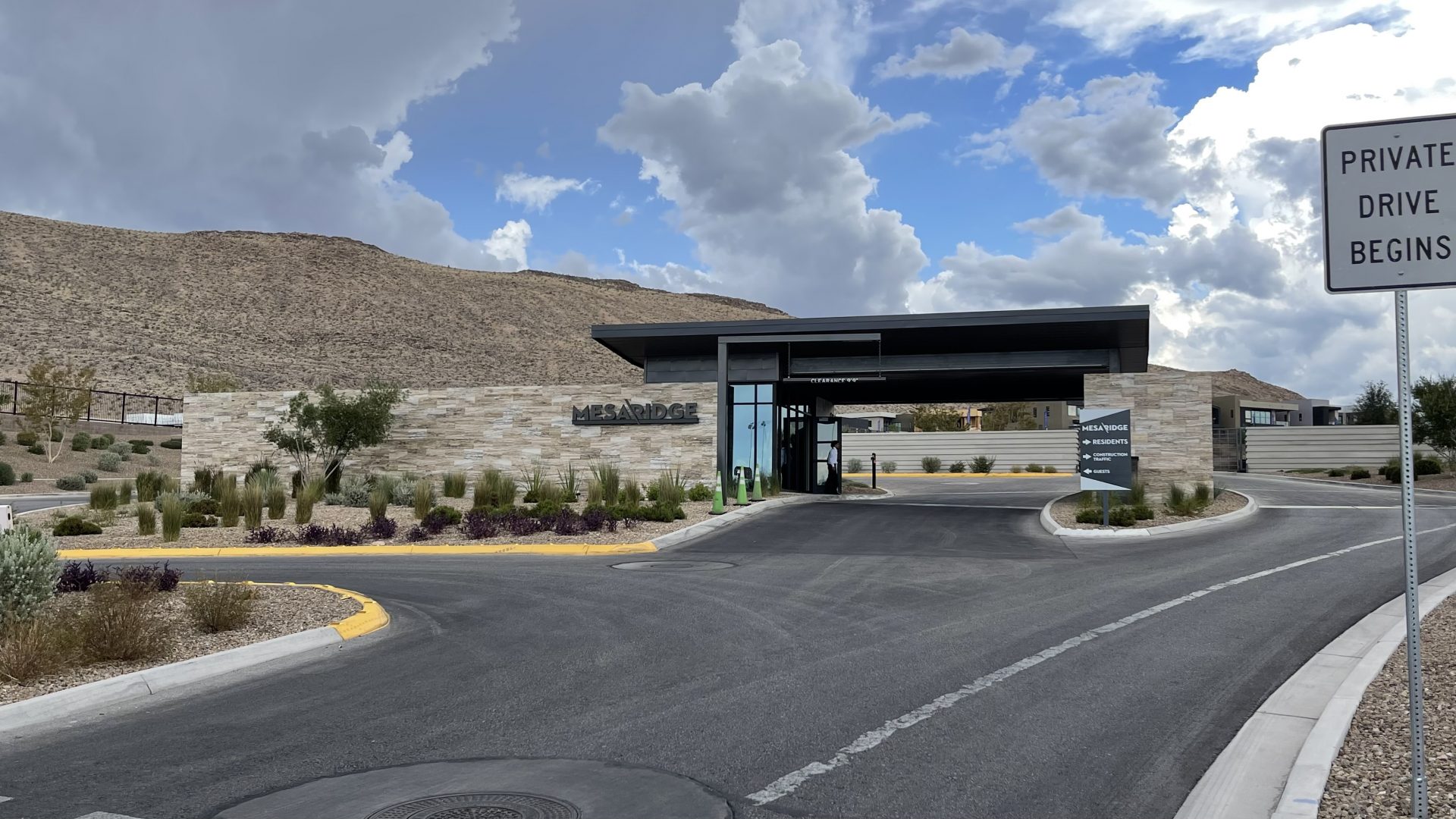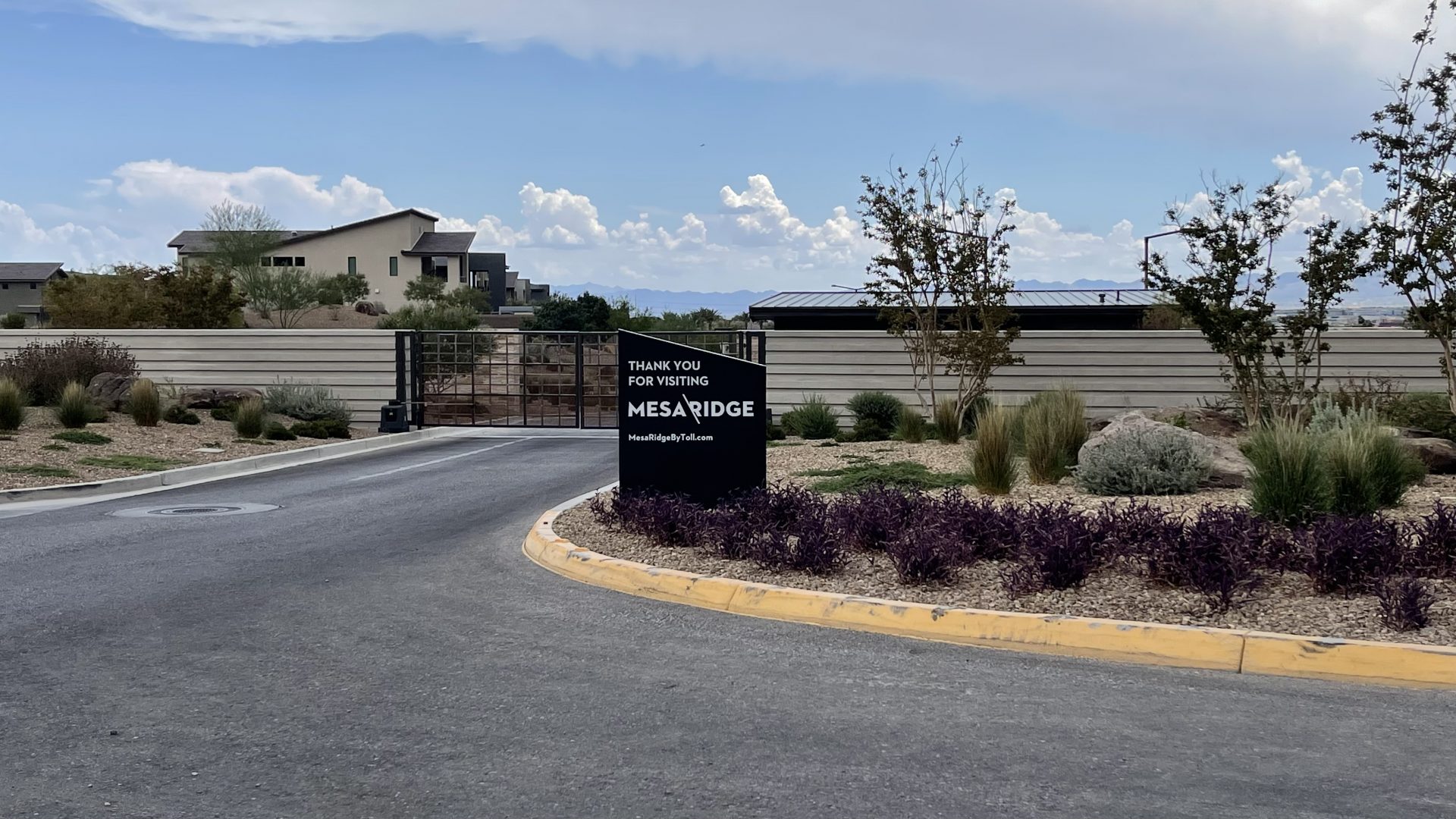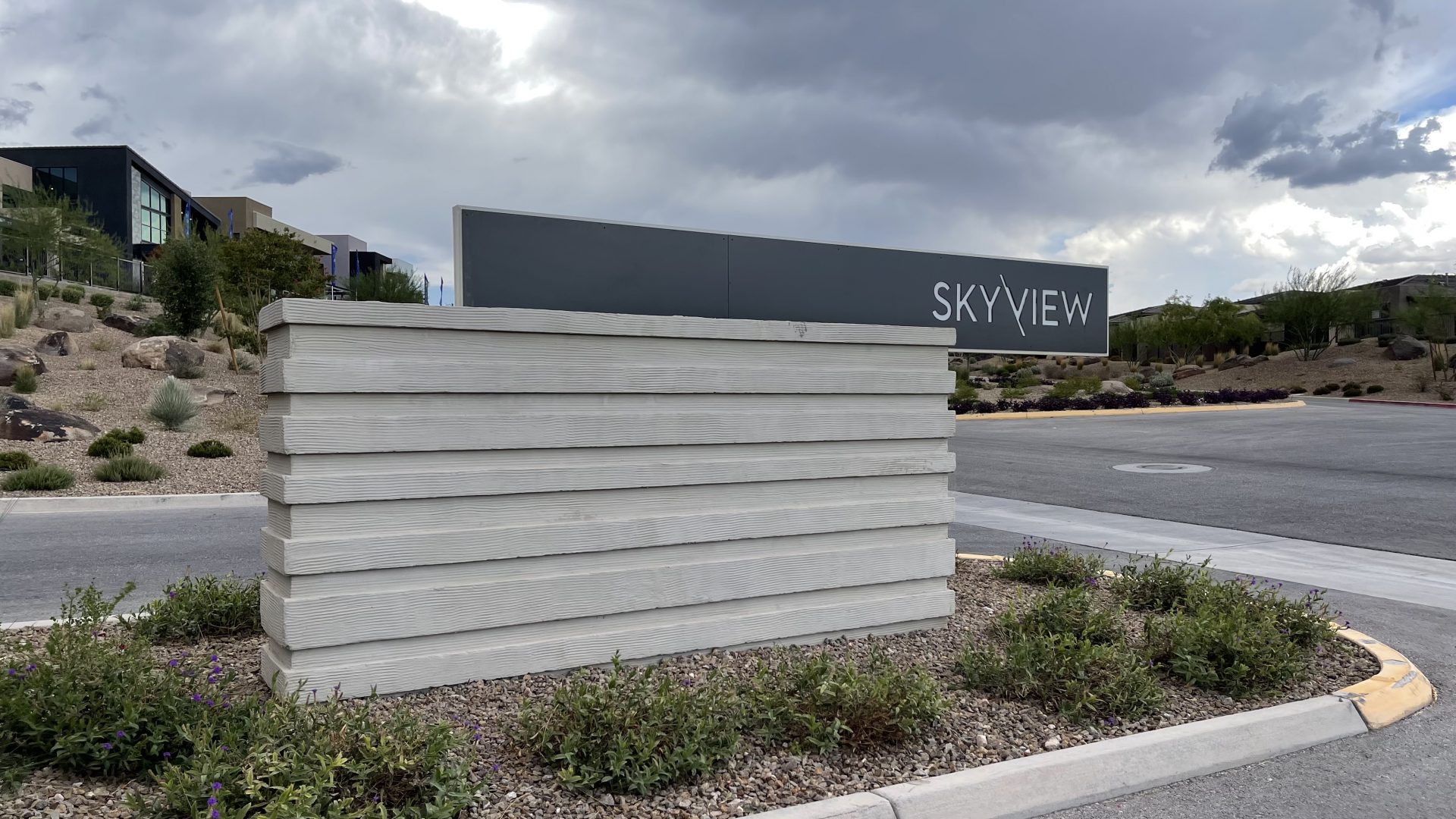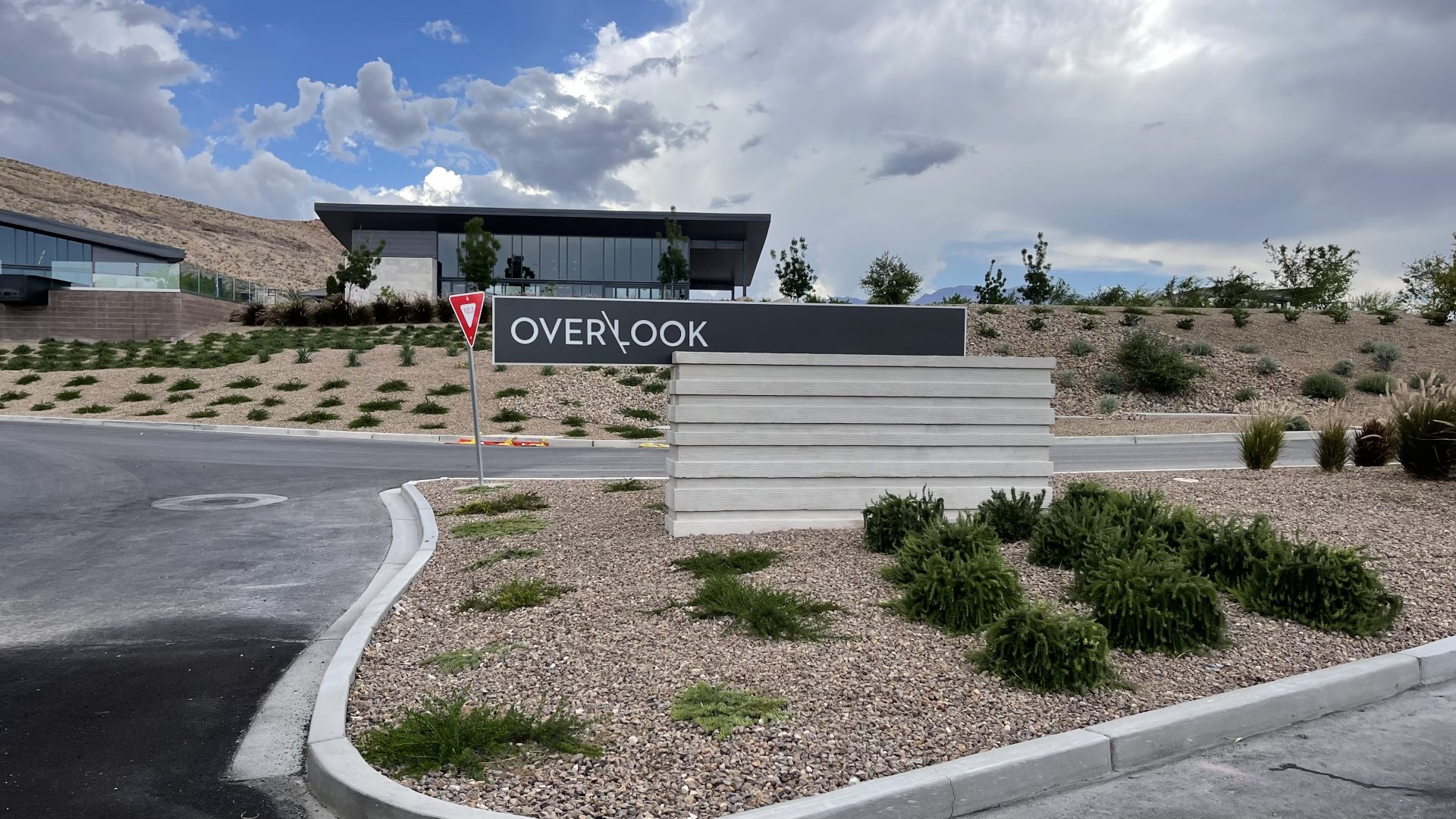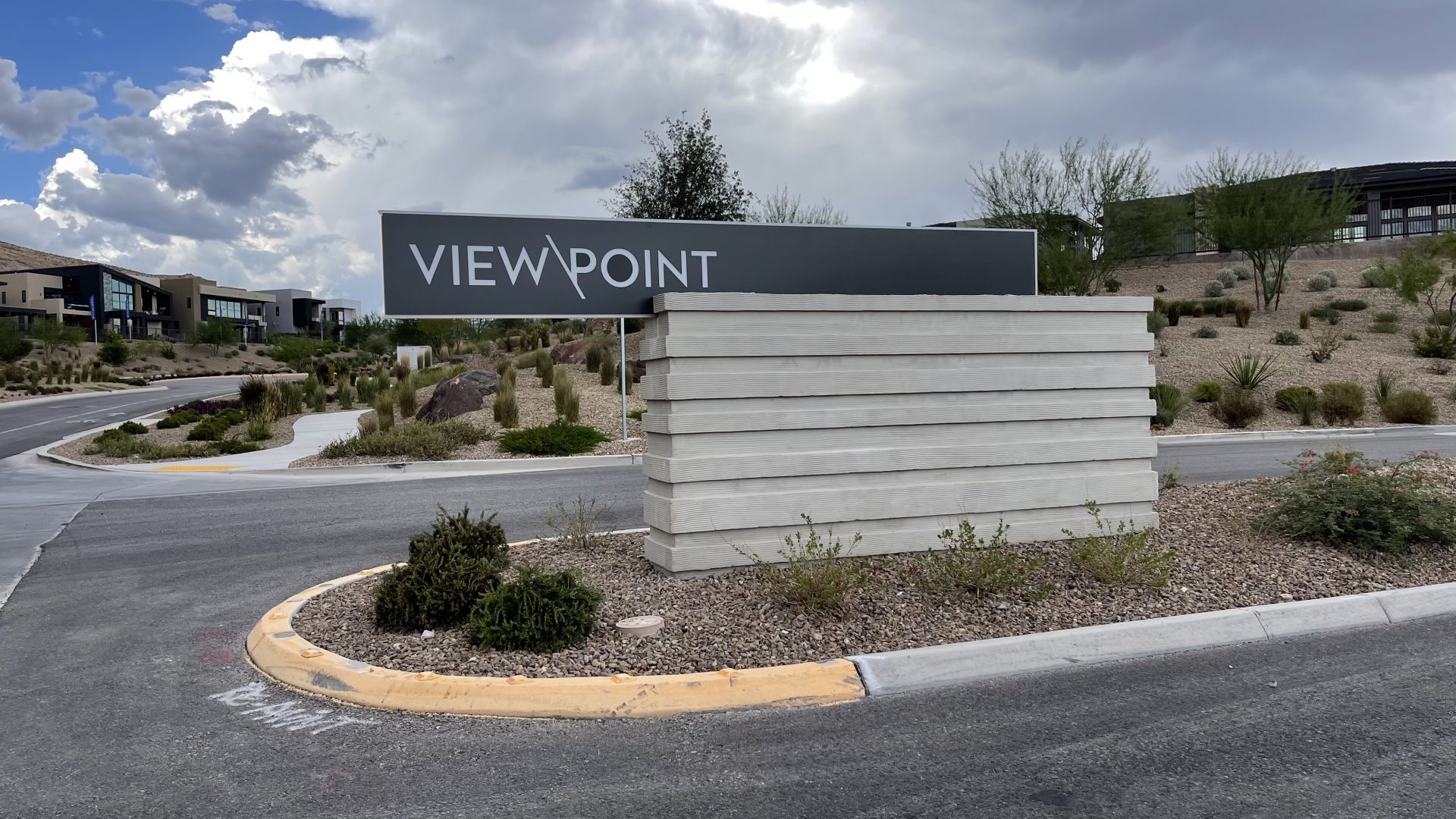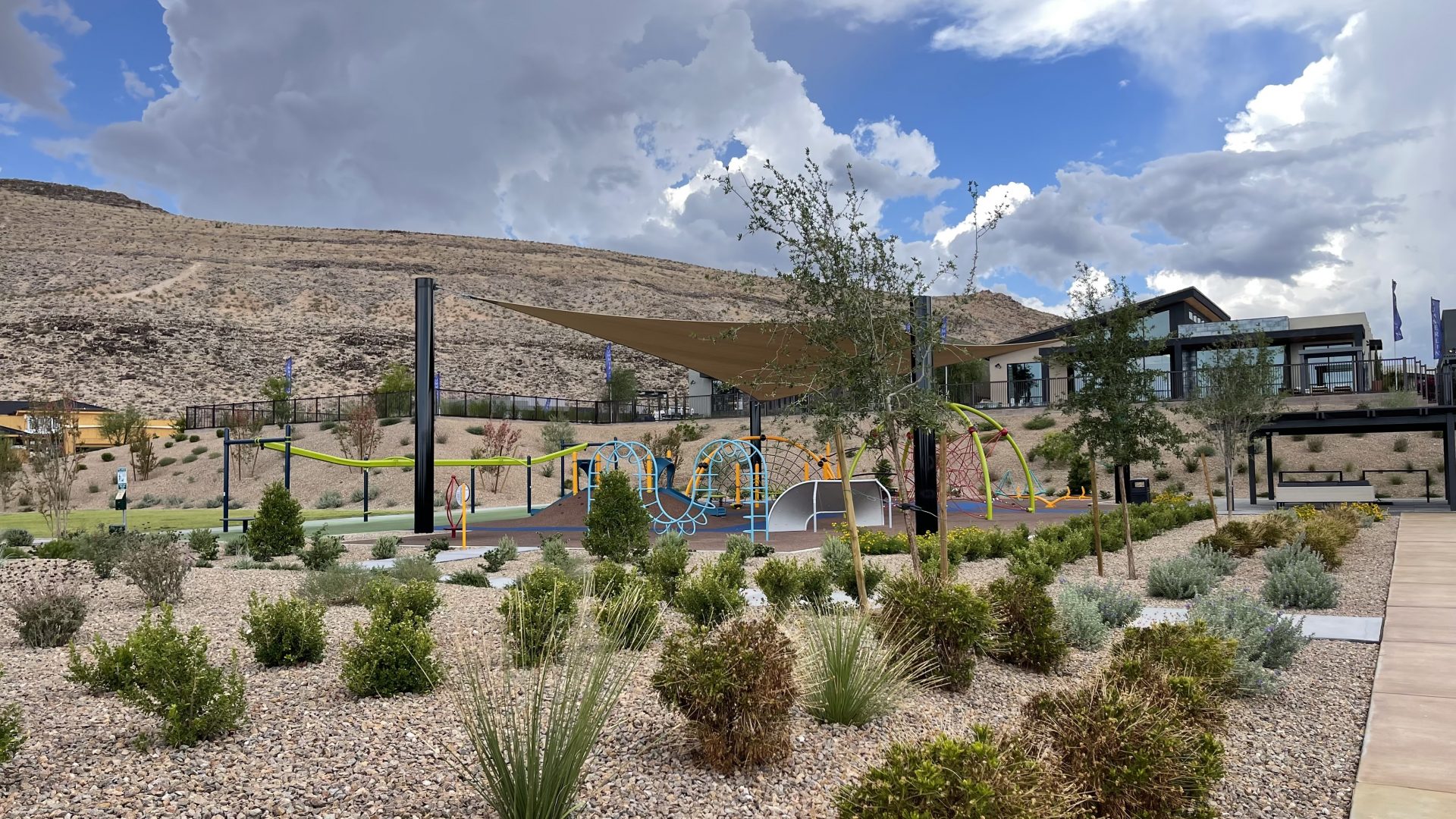 COLLECTIONS
Overlook Collection -

SOLD OUT
Overlook at Mesa Ridge is a community of 73 single-story homes showcasing modern architecture with exceptional interior designs ranging from 3,236 - 3,467 square feet including 3 to 4 bedrooms, 3.5 to 4.5 bathrooms, open floor plans, 10' to 16' ceilings, and unique indoor/outdoor living spaces. This collection only has 7 lots left.
Bridge – Approx. 3,236+ sq. ft., 3-4 beds, 4.5 baths, 3 car-garage
Grand Circle – Approx. 3,437+ sq. ft., 3-4 beds, 3.5-4.5 baths, 3 car-garage
Sandstone – Approx. 3,467+ sq. ft., 3-4 beds, 3.5-4.5 baths, 3 car-garage
Sky View is an enviable collection of luxury two-story, single-family homes featuring four state-of-the-art home designs ranging from 4,398 - 5,007 square feet, boasting open concept floor plans with 4 - 6 bedrooms, 4.5 - 6.5 bathrooms and is highlighted with unique appointments and modern architecture.
Calico – Approx. 4,398+ sq. ft., 4 beds, 4.5 baths, 3 car-garage
Knoll – Approx. 4,598+ sq. ft., 5-6 beds, 5.5-6.5 baths, 2 car-garage
Oak Creek – Approx. 4,877+ sq. ft., 5 beds, 5.5 baths, 3 car-garage
White Rock – Approx. 5,000+ sq. ft., 5 beds, 5.5 baths, 3 car-garage
The Peak Collection -

SOLD OUT
Located in the exclusive staff-gated neighborhood of Mesa Ridge, The Peak is a private enclave of 63 single-story homes where every detail has been carefully selected to create a one-of-a-kind lifestyle experience. From contemporary architectural finishes to the thoughtfully designed modern residences ranging from 3,624 - 4,164 square feet with 3 to 4 bedrooms and 3.5 to 4.5 bathrooms, residents will enjoy the best in luxury living with premier access to resort-style amenities. This collection only has 3 lots left.
Boulder – Approx. 3,624+ sq. ft., 3 beds, 3.5 baths, 3 car-garage
Cascade – Approx. 3,853+ sq. ft., 3-4 beds, 3.5-4.5 baths, 3-4 car-garage
North – Approx. 4,164+ sq. ft., 4 beds, 4.5 baths, 3 car-garage
View Point Collection is SOLD OUT!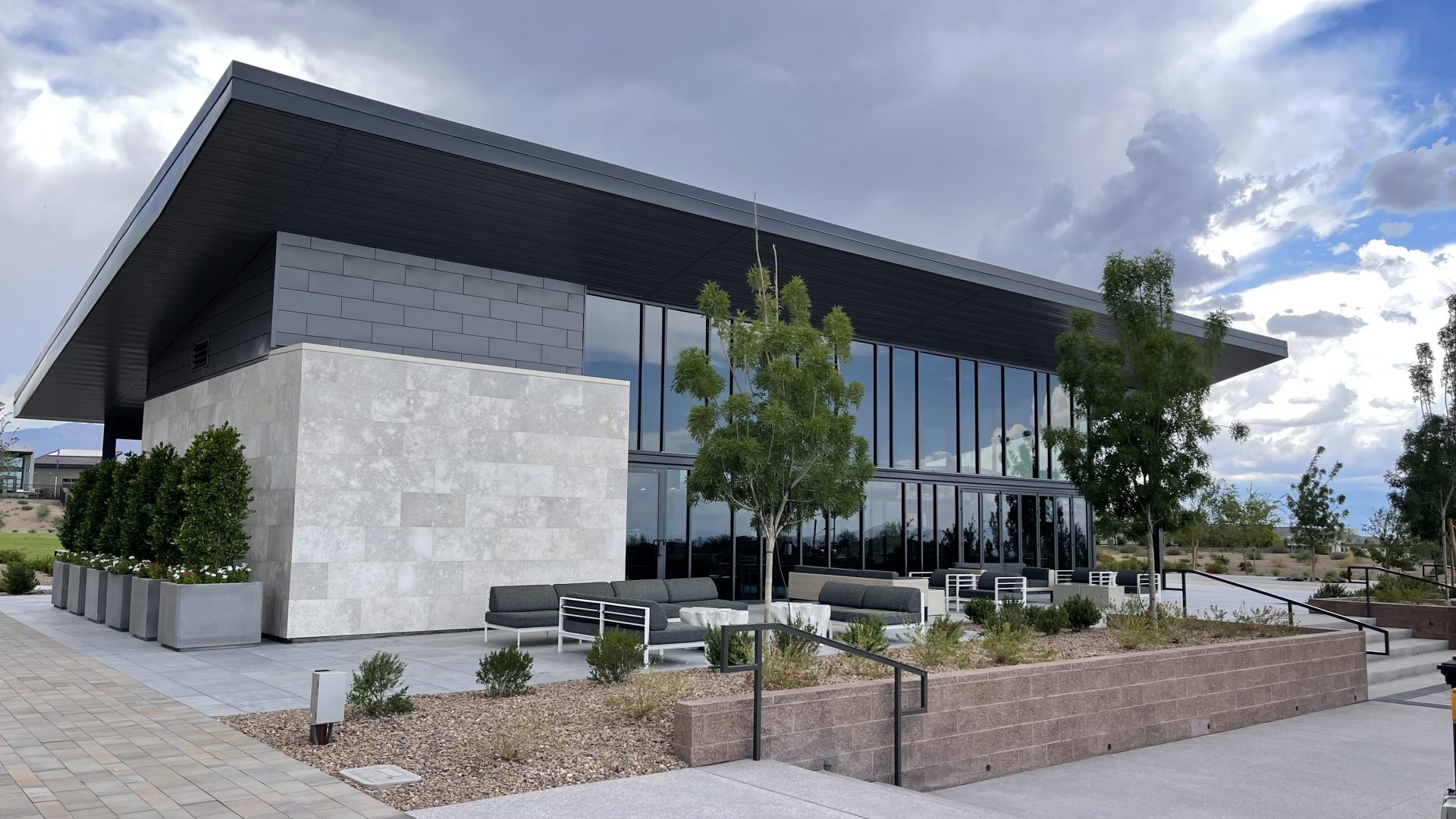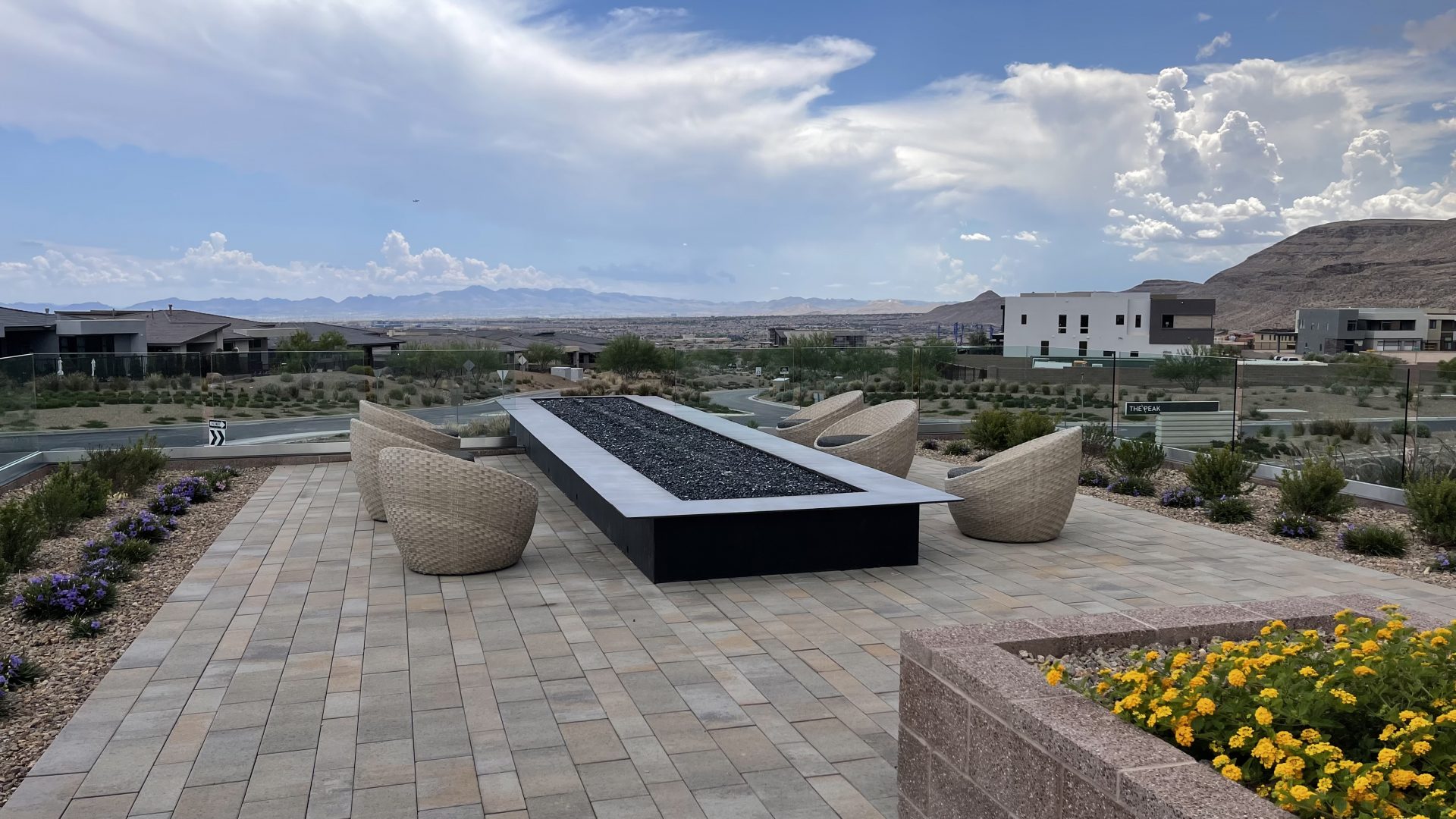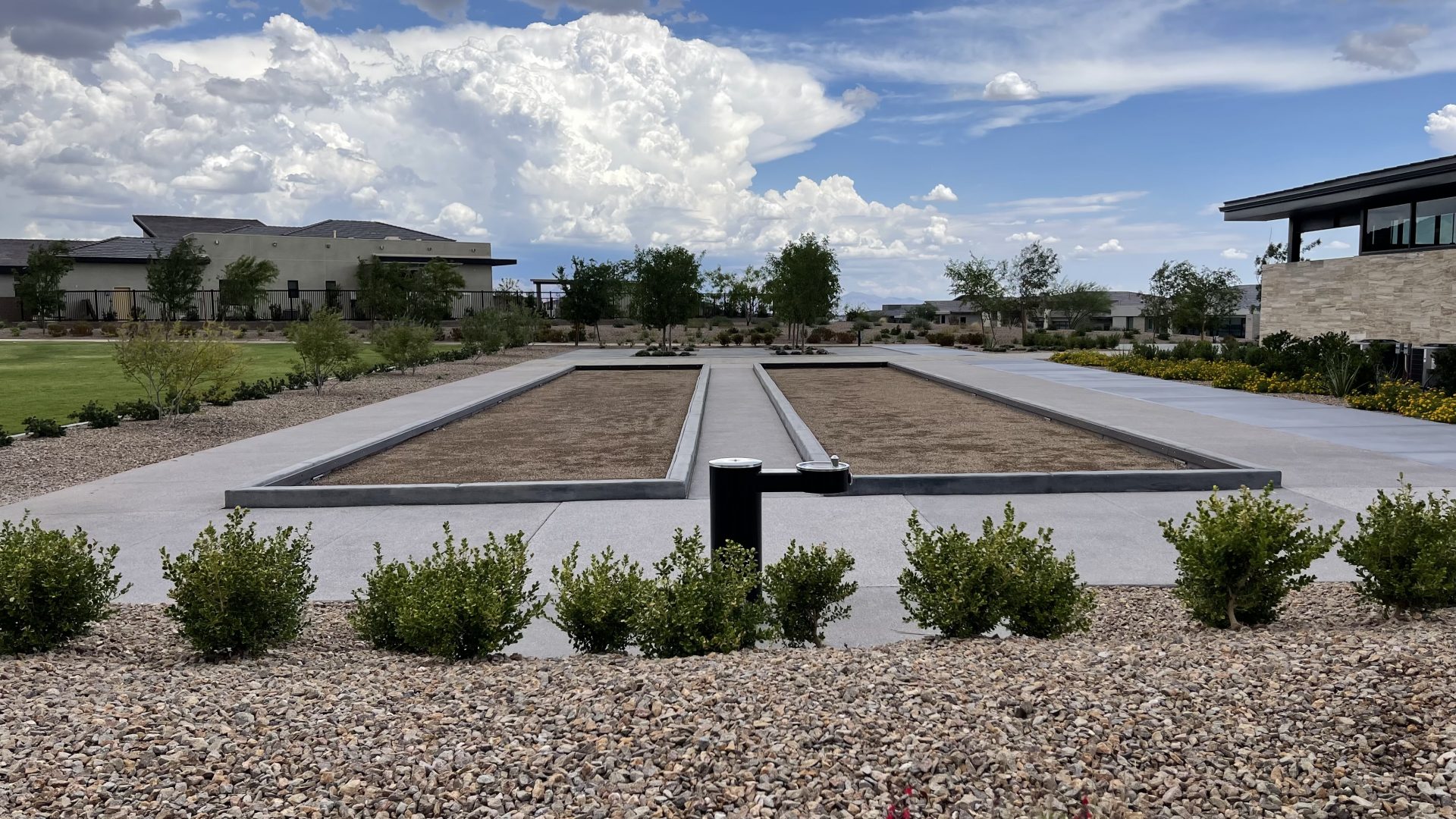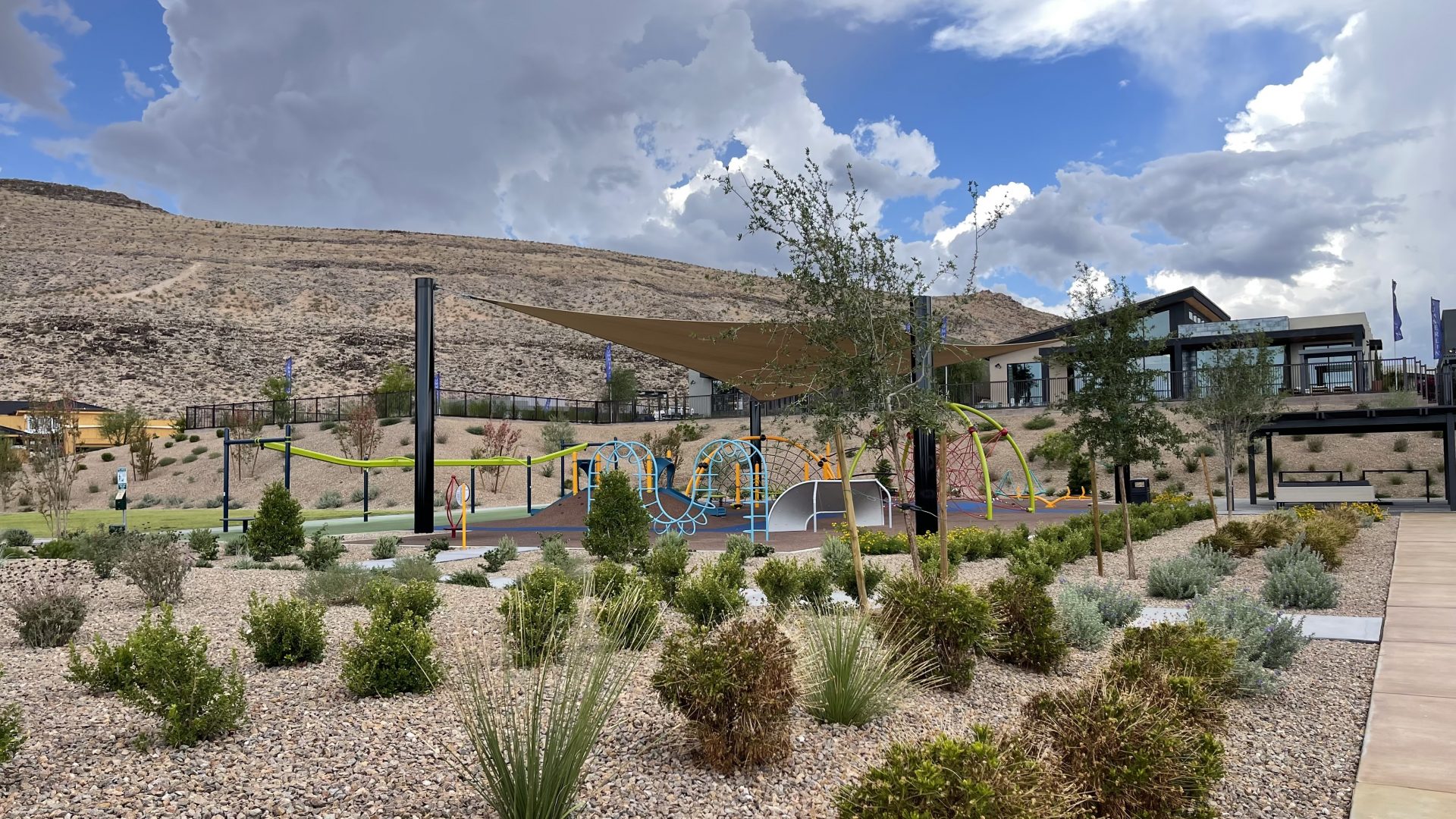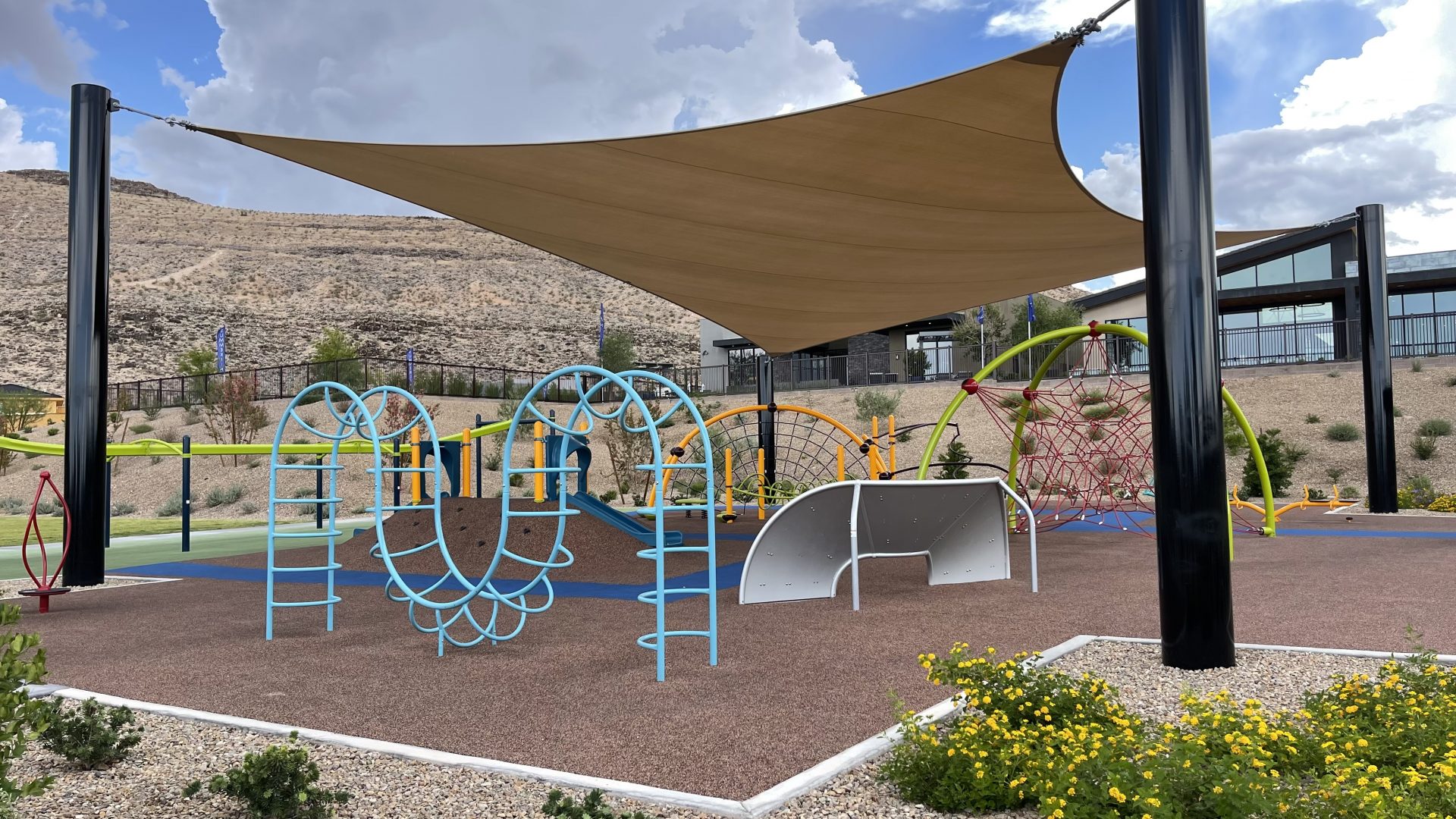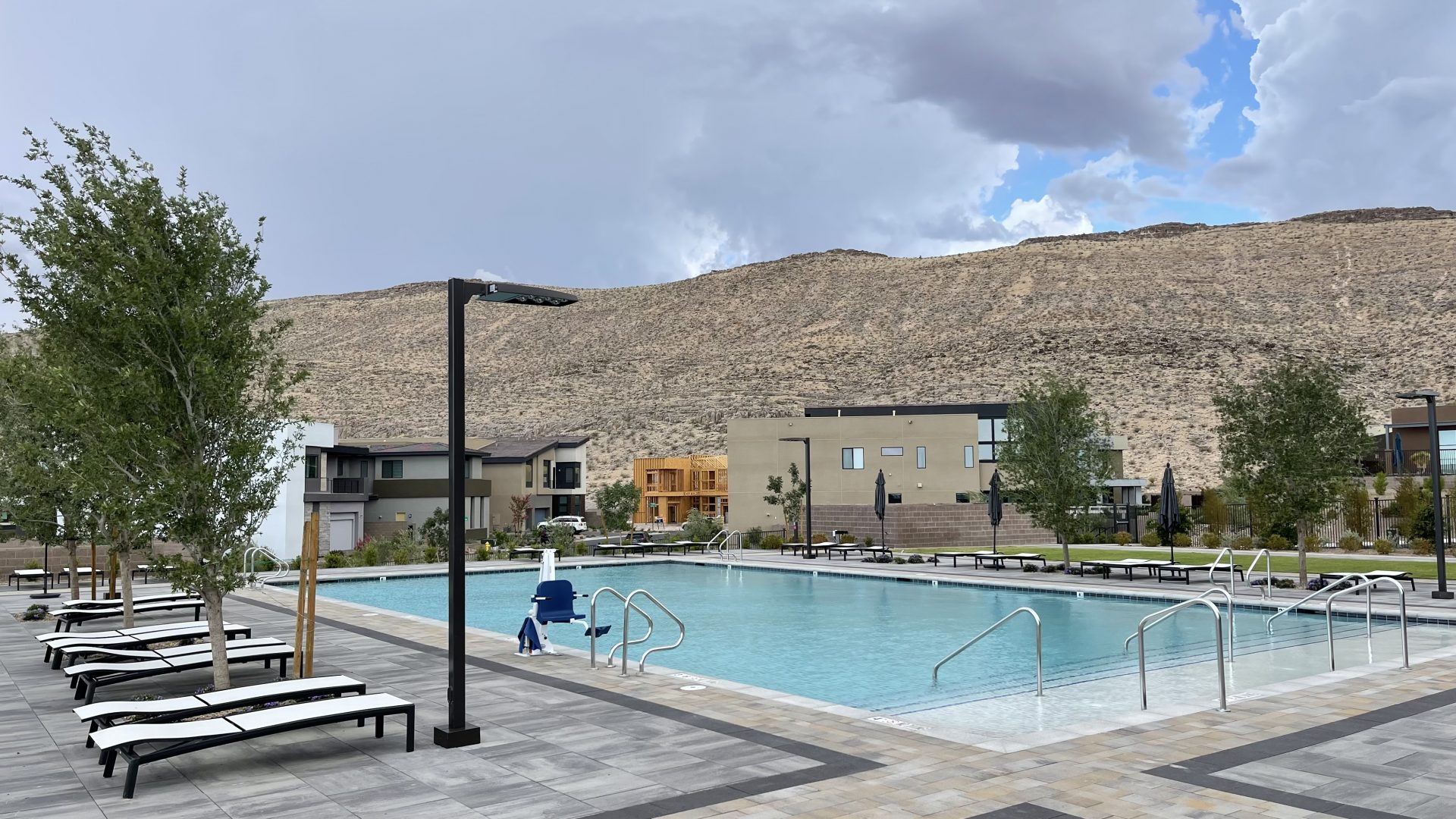 Mesa Ridge by Toll Brothers, is a staff-gated community, nestled against the Spring Mountain ridgeline, providing a pristine, unobstructed backdrop and radiant views. Located in the Mesa Village at Summerlin.
Schools Near Mesa Ridge, Summerlin