The Providence master planned community was developed in 2006 and sprawls over 1,200 acres, containing 27 unique neighborhoods that are located in the northwest of Las Vegas Valley within the 89166 zip code. Providence sits high in the valley, off the I-215 Beltway and is close to the scenic views of Mount Charleston and the Floyd Lamb State Park.
The Latest Listings in Providence
What separates Providence from other Las Vegas master plans is its core sensibilities — and the developer's vision of creating a place that is truly inspired by tradition. Tree-lined boulevards connect neighborhoods. Flowing parks offer residents endless opportunity for recreation. And a year-round calendar of planned community events brings neighbors together to enjoy family activities, while at the same time nurturing a tight-knit community.
Here, modern living meets traditional values, resulting in what has become the desired choice amongst all Las Vegas real estate options. In fact, every year since its inception, Providence has ranked in the top 15 selling master planned communities in the United States, according to John Burns Real Estate Consultants and RCLCO, the leading Independent real estate advisory firms in the country.
The community features over 5,600 single-family homes and two multi-family complexes. Homes in Providence have a unique, traditional "New England" feel to it that can be found in homes of the northeastern United States. Which include streets lined with trees, numerous parks, and walking trails, all banded together with a sense of community that one could only be found in a classic small-town American neighborhood.
Providence homes were built by nationally recognized developers, which include Lennar, KB, Ryland, Beazer, Richmond American, Toll Brothers, CalAtlantic, Pulte, Pardee and Woodside Homes.
Some of the neighborhoods within Providence have private entry gates, community pools, and other amenities. Another thing that is very unique when it comes to The Providence master-planned community is the sub-community that it features. This sub-community is called Northern Terrace, which features three amazing pools, including cabanas and spa areas, as well as BBQ areas.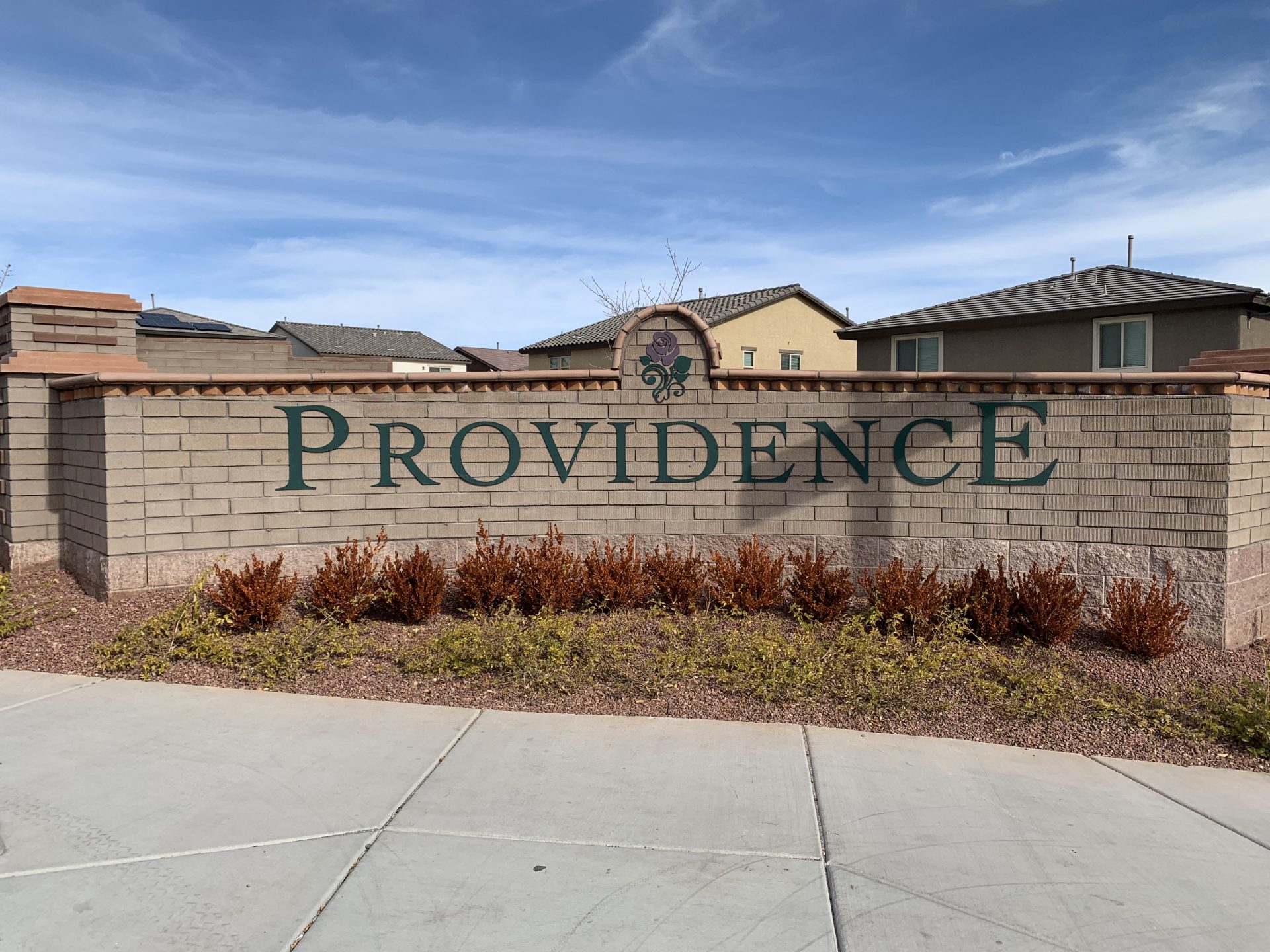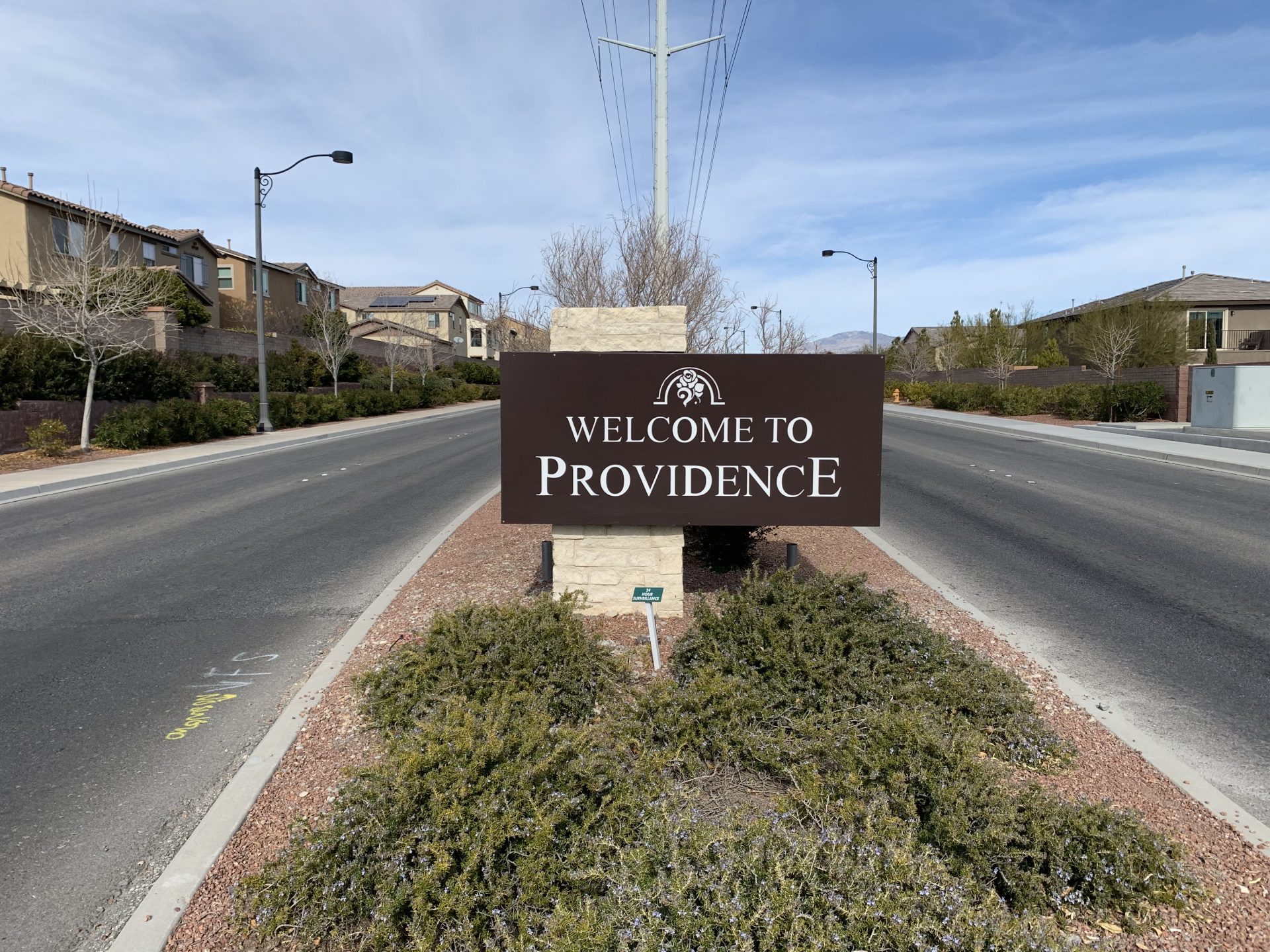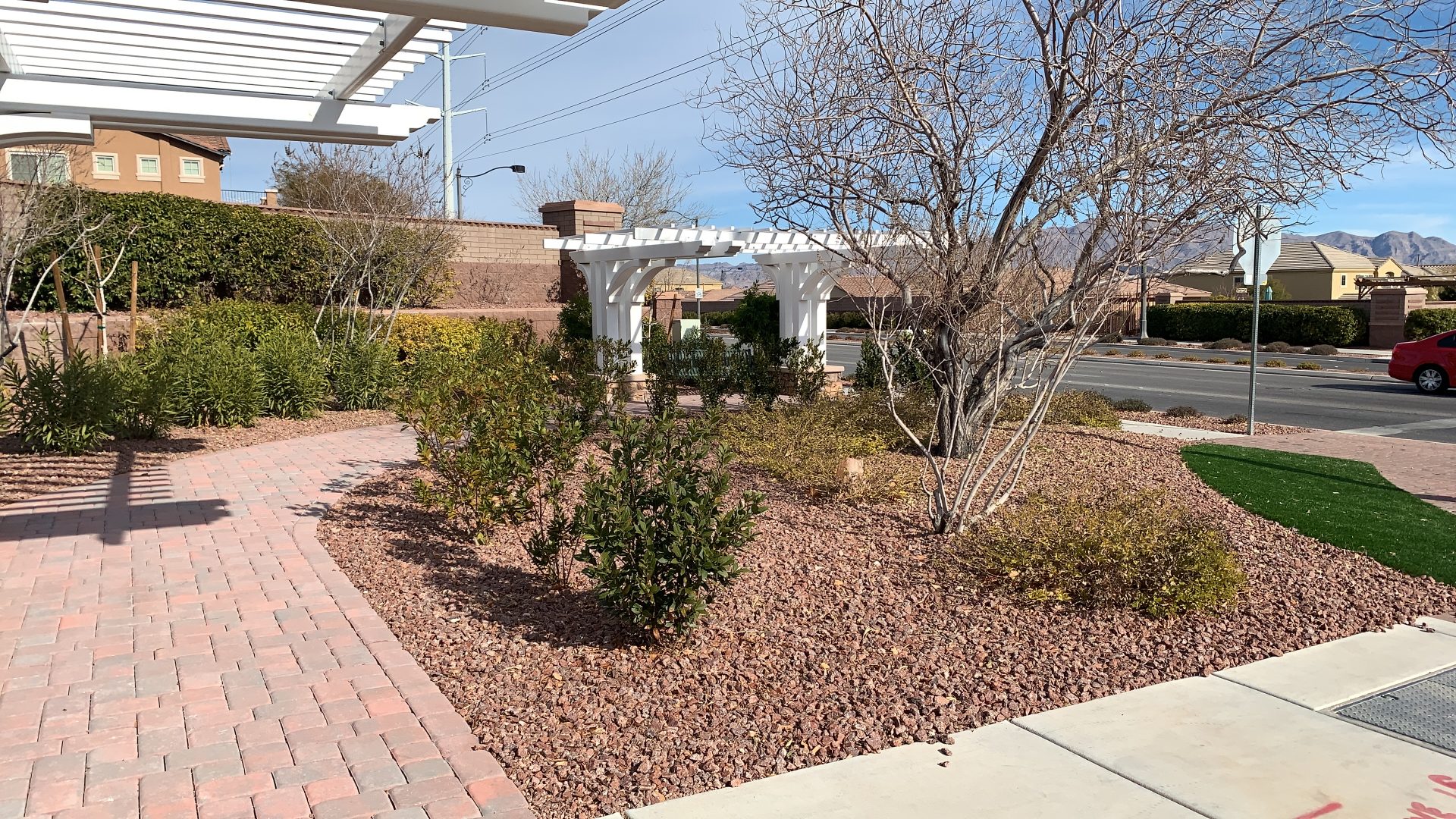 PARKS
The Promenade Park - 7195 Egan Crest Lane (Elkhorn Road and Egan Crest Lane)
The centerpiece of Providence is the Promenade Park, a large park that is a beacon for many families. It is a linear walking park that serves as the community's centerpiece. The Promenade provides seating, lush landscaping, and a fun interactive playground.
Knickerbocker Park - 10695 Dorrell Lane (Shaumber Road and Dorrell Lane)
Knickerbocker Park is a 15-acre park and is located in the southern area of the Providence community. This Park is a multigenerational park with breathtaking views of the Las Vegas skyline.
For fitness enthusiasts, there are multiple workout stations throughout the nature trail located in the southern portion of the park. Play a friendly ball game on the dedicated baseball field. Kids can enjoy year-round fun at the playgrounds, cooling off in the hot summer months at the splash pad. Four-legged family members can also meet new friends in the large and small dog parks.
Huckleberry Park - 10325 Farm Road (Farm Road and Egan Crest Lane) 
Located in the northern area of the Providence community, Huckleberry Park is the perfect place to meet up with friends and neighbors for team sports activities. This park includes basketball, tennis, pickleball courts, and multi-use fields. Kids can enjoy year-round fun at the two playgrounds and cooling off in the hot summer months at the large splash pad. Four-legged family members can also meet new friends in the large and small dog parks.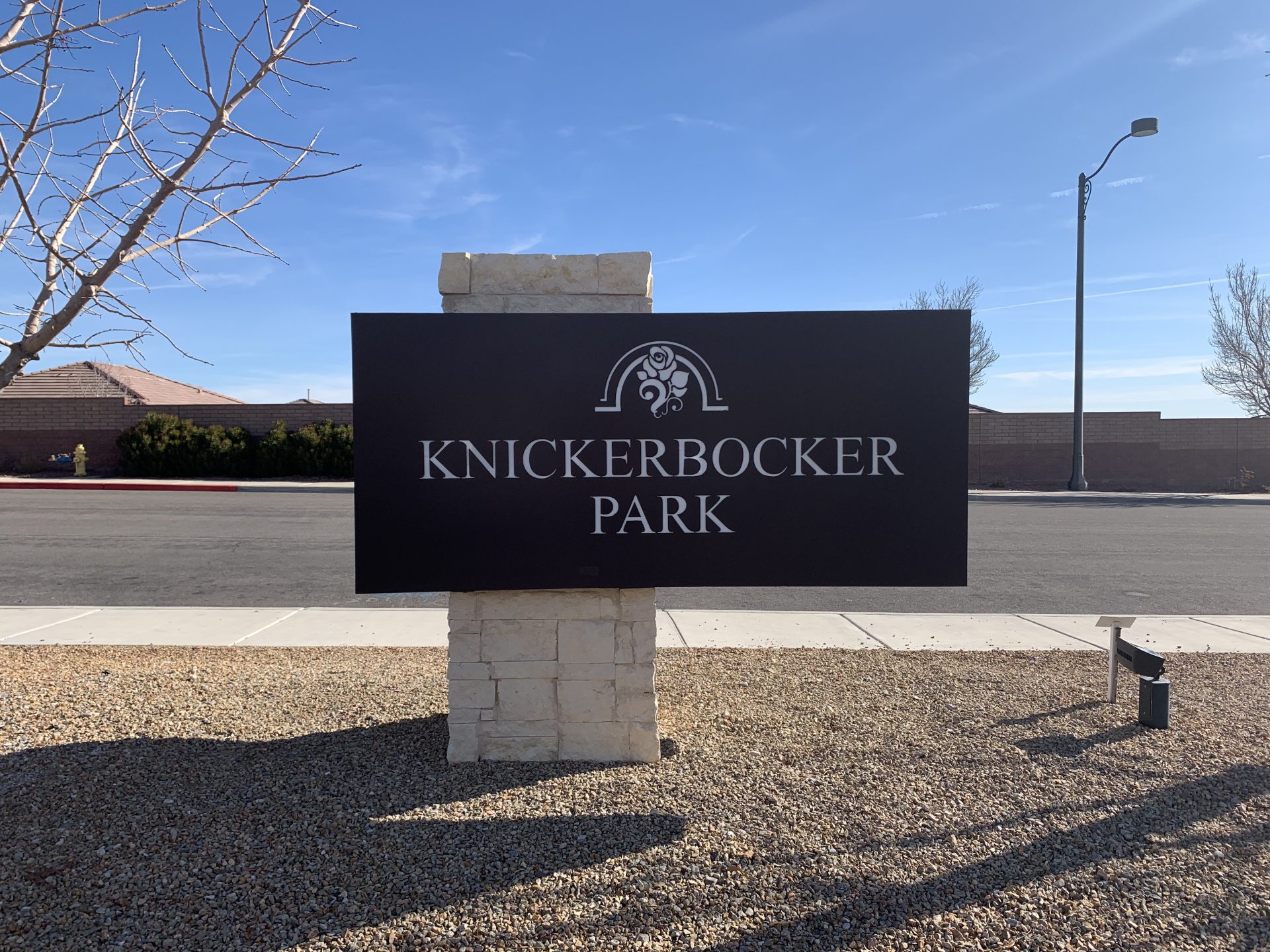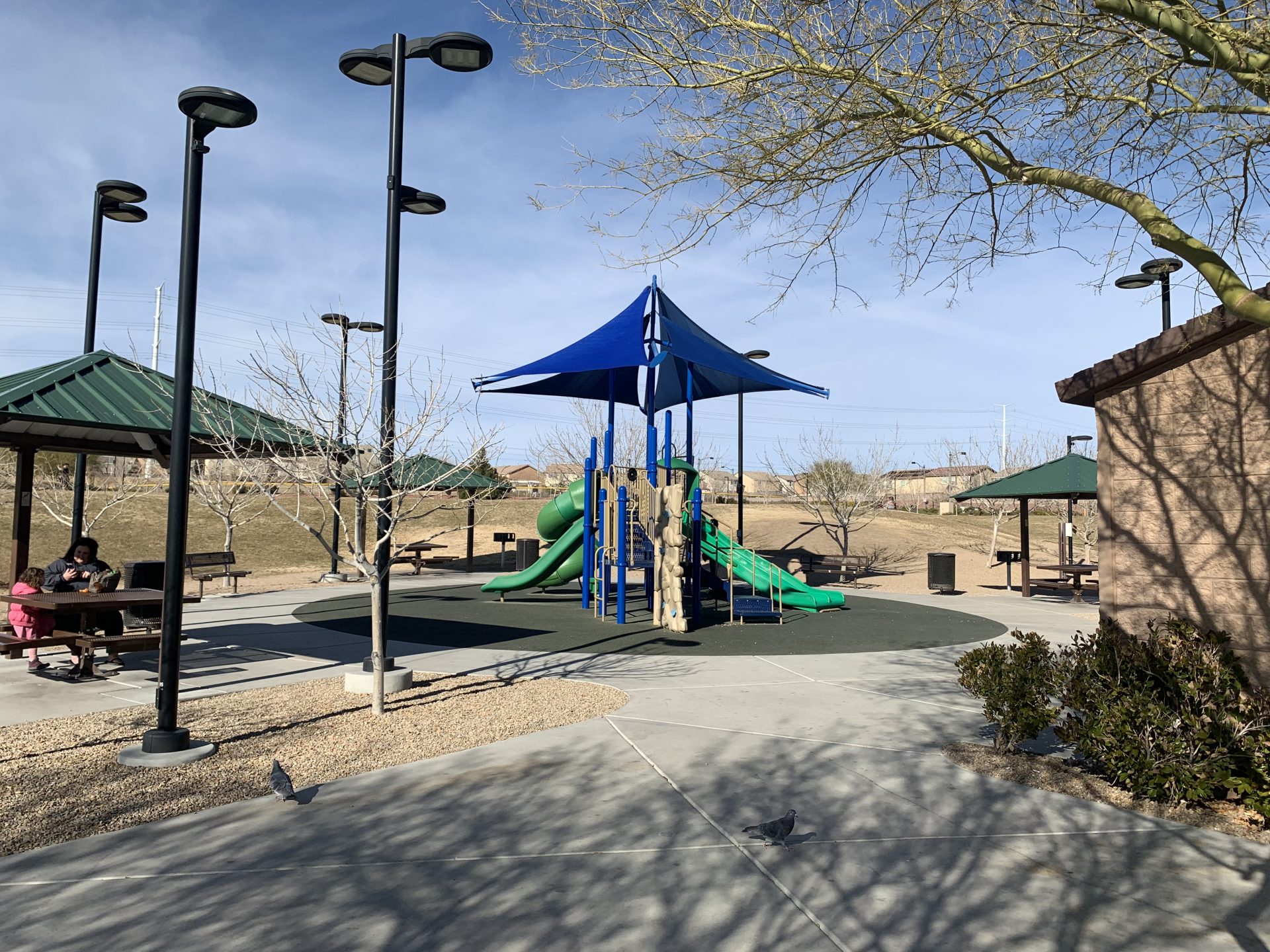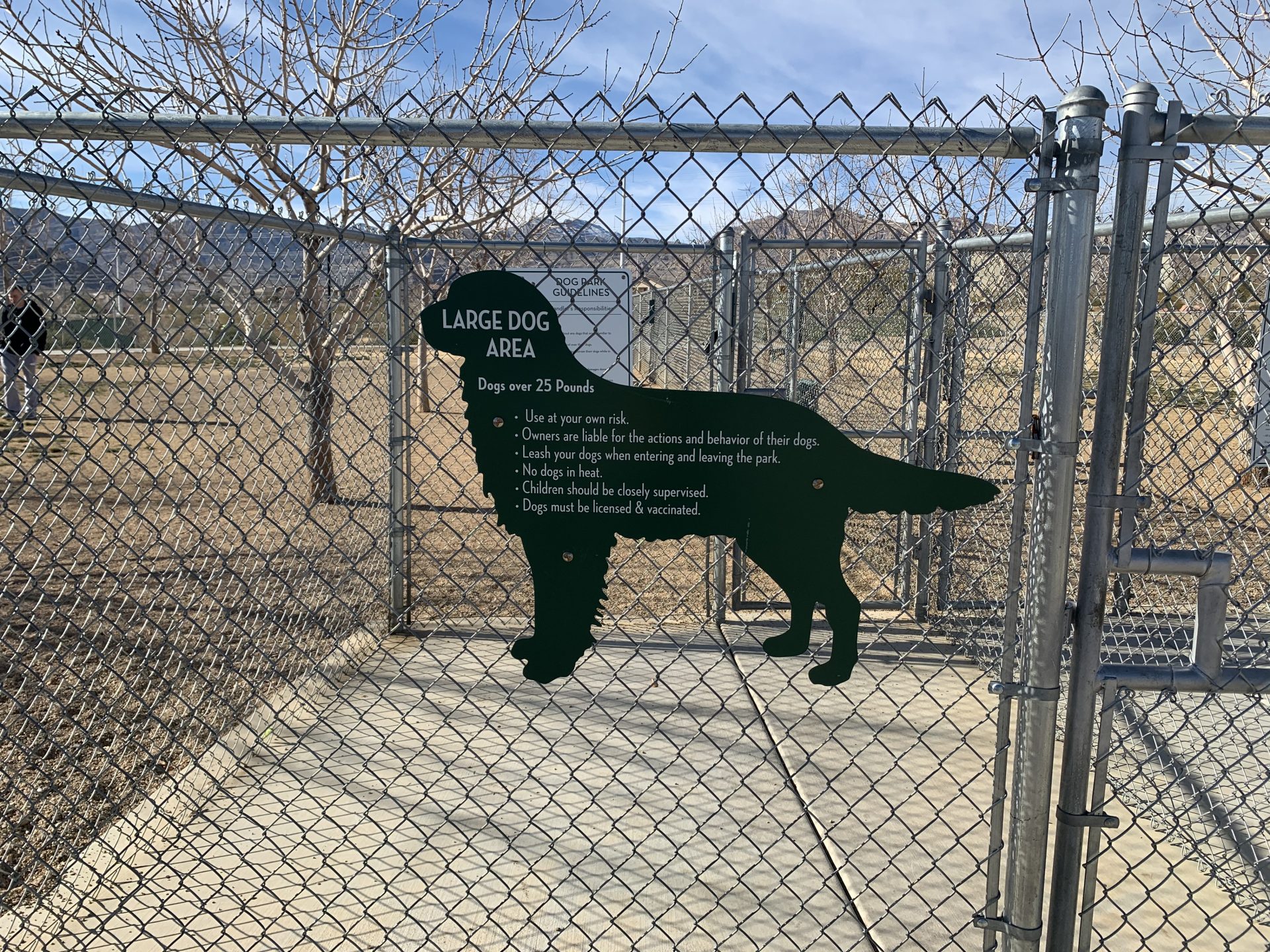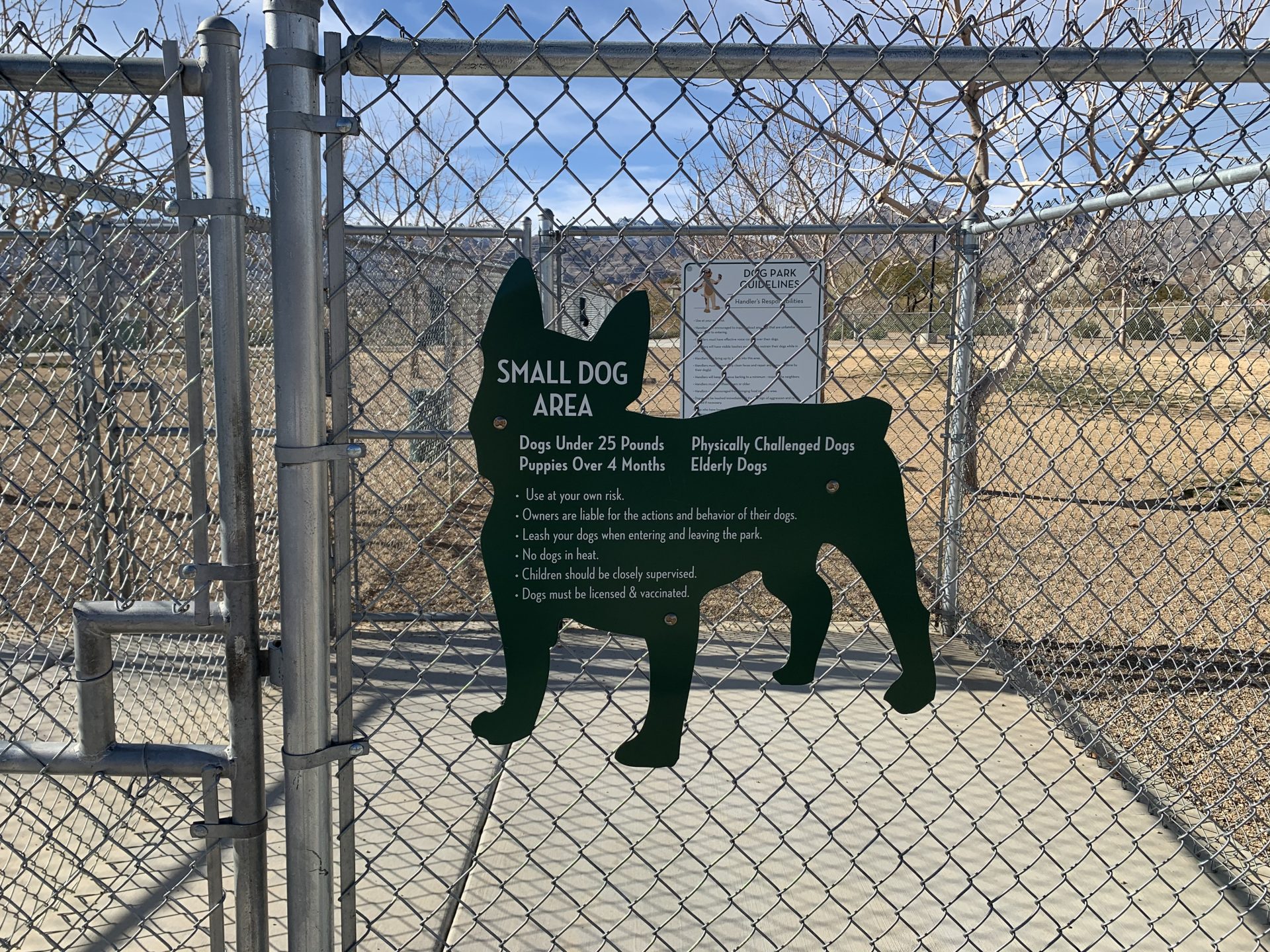 Subdivisions in Providence
Nestled above the sparkling city lights, in the upper west side of the Las Vegas Valley, you'll find a master planned community unlike any other in this part of the country. At Providence you will find all of the modern comforts and amenities you would expect from a new home built by one of the nation's top homebuilders.
Reach out for more info on this Community!