The Providence master planned community was developed in 2006 and sprawls over 1,200 acres, containing 30 unique neighborhoods that are located in the northwest of Las Vegas Valley. Providence sits high in the valley, off the I-215 Beltway and is close to the scenic views of Mount Charleston and the Floyd Lamb State Park.
At Providence you will find all of the modern comforts and amenities you would expect from a new home built by one of the nation's top homebuilders. But more importantly, you will find all of the things you need to make your new house, feel like home.
The Latest Listings in Providence
What separates Providence from other Las Vegas master plans is its core sensibilities — and the developer's vision of creating a place that is truly inspired by tradition. Tree-lined boulevards connect neighborhoods. Flowing parks offer residents endless opportunity for recreation. And a year-round calendar of planned community events brings neighbors together to enjoy family activities, while at the same time nurturing a tight-knit community.
Here, modern living meets traditional values, resulting in what has become the desired choice amongst all Las Vegas real estate options. In fact, every year since its inception, Providence has ranked in the top 15 selling master planned communities in the United States, according to John Burns Real Estate Consultants and RCLCO, the leading Independent real estate advisory firms in the country.
From the community's schools, retail outlets and offices – to the plethora of additional dining, shopping and entertainment venues in the Centennial corridor just a few minutes away, Providence welcomes you to come share in the tradition and see all we have to offer.
Providence homes are built by nationally recognized developers, which include Lennar, KB, Ryland, Beazer, Richmond American, Toll Brothers, CalAtlantic, Pulte, Pardee and Woodside Homes.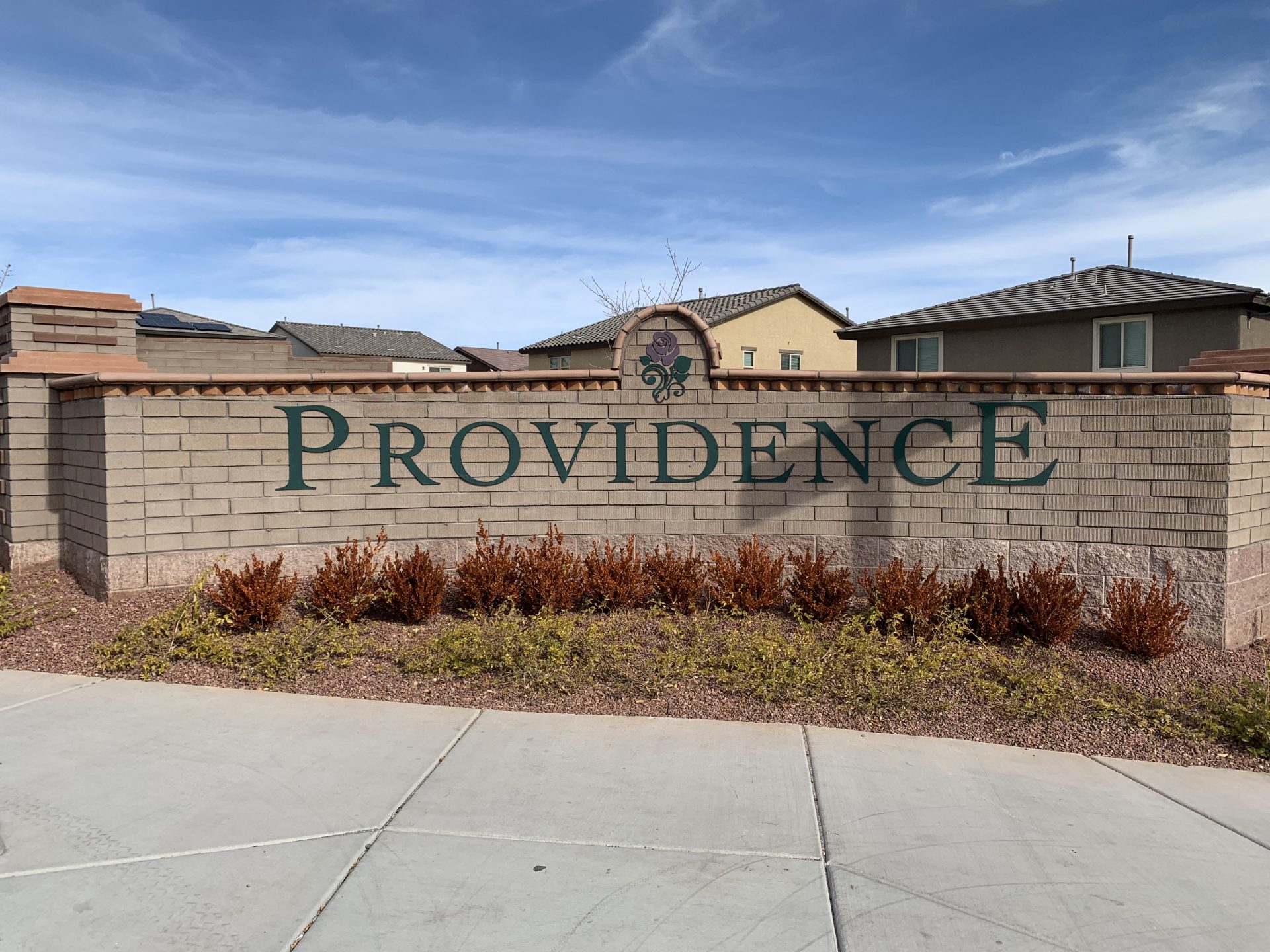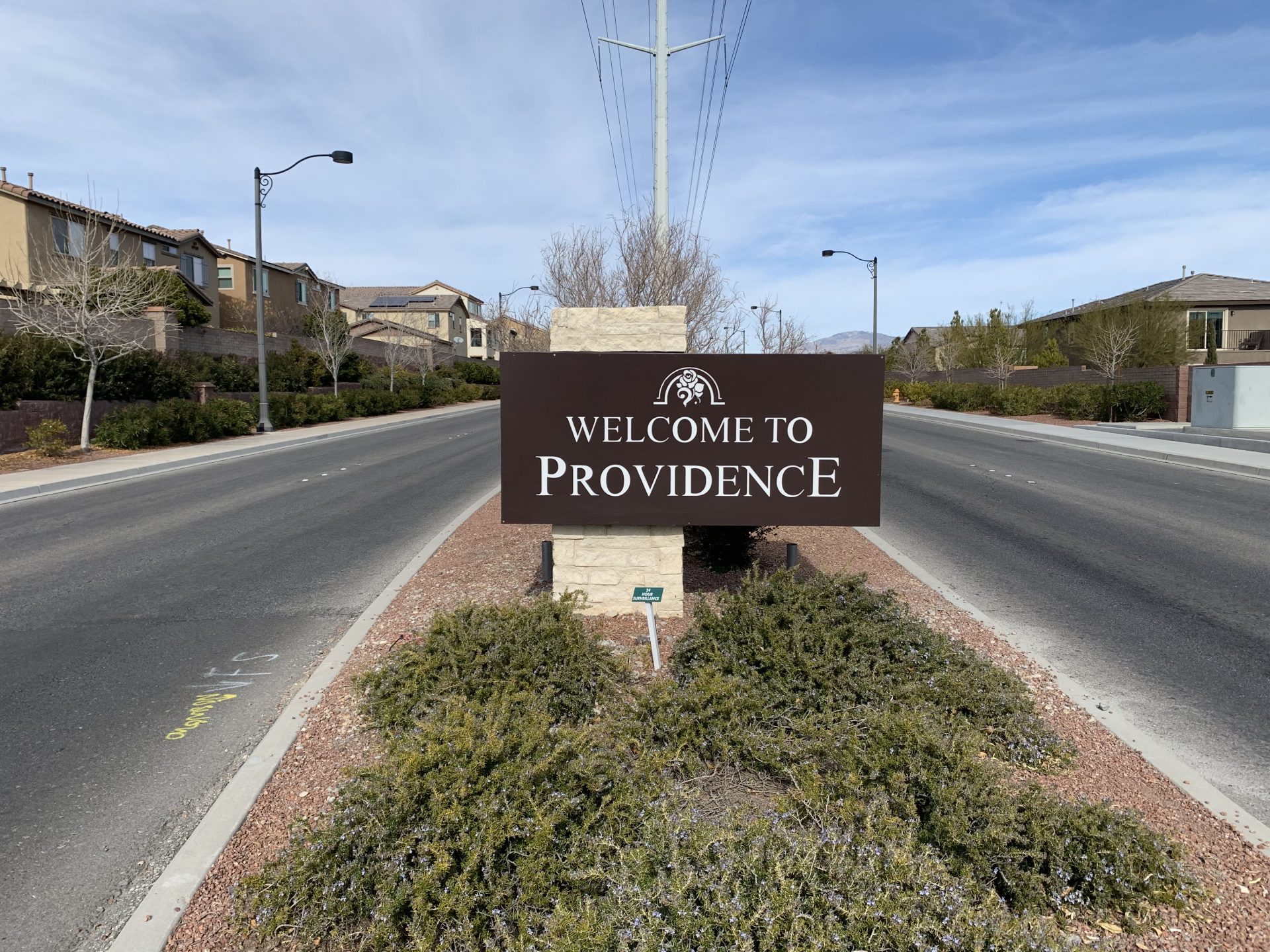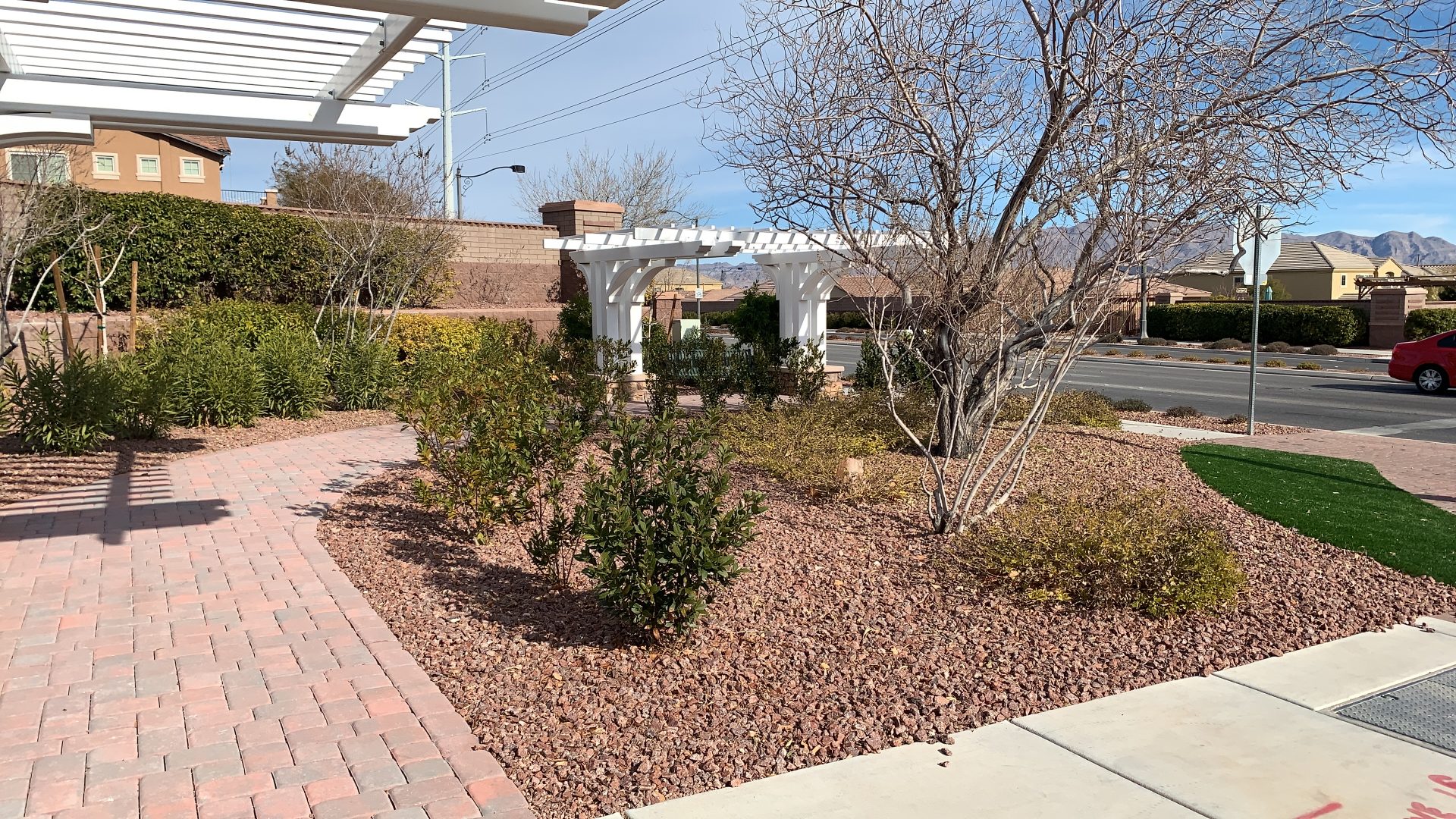 PARKS & TRAILS
There are two parks in the Providence neighborhood, Huckleberry and Knickerbocker Parks. Each park encapsulates a small-town Americana and provides a 10-mile lush scenery. Walking trails and paseos are interwoven throughout the parks and neighborhood.
From the moment one enters Providence, the spirit of tradition can be felt… in the air, on the streets, and in the hearts of every resident. This may be noticed most prominently within the community's parks and on its trails, all of which capture the spirit of Providence's small-town Americana theme and are inspired by American literary and historical icons.
The most significant goal of Providence's outdoor spaces is to create an environment where people can come together, get to know one another, and truly enjoy each other's company. From The Promenade, which serves as a community centerpiece, to Knickerbocker park which is the newest park to open at Providence, the miles of trails and park system have been designed to encourage exercise, sports, fun, and public gatherings – all in surroundings that are designed to protect our natural desert ecosystem through drought-tolerant landscaping that is both beautiful to the eye and friendly to environment.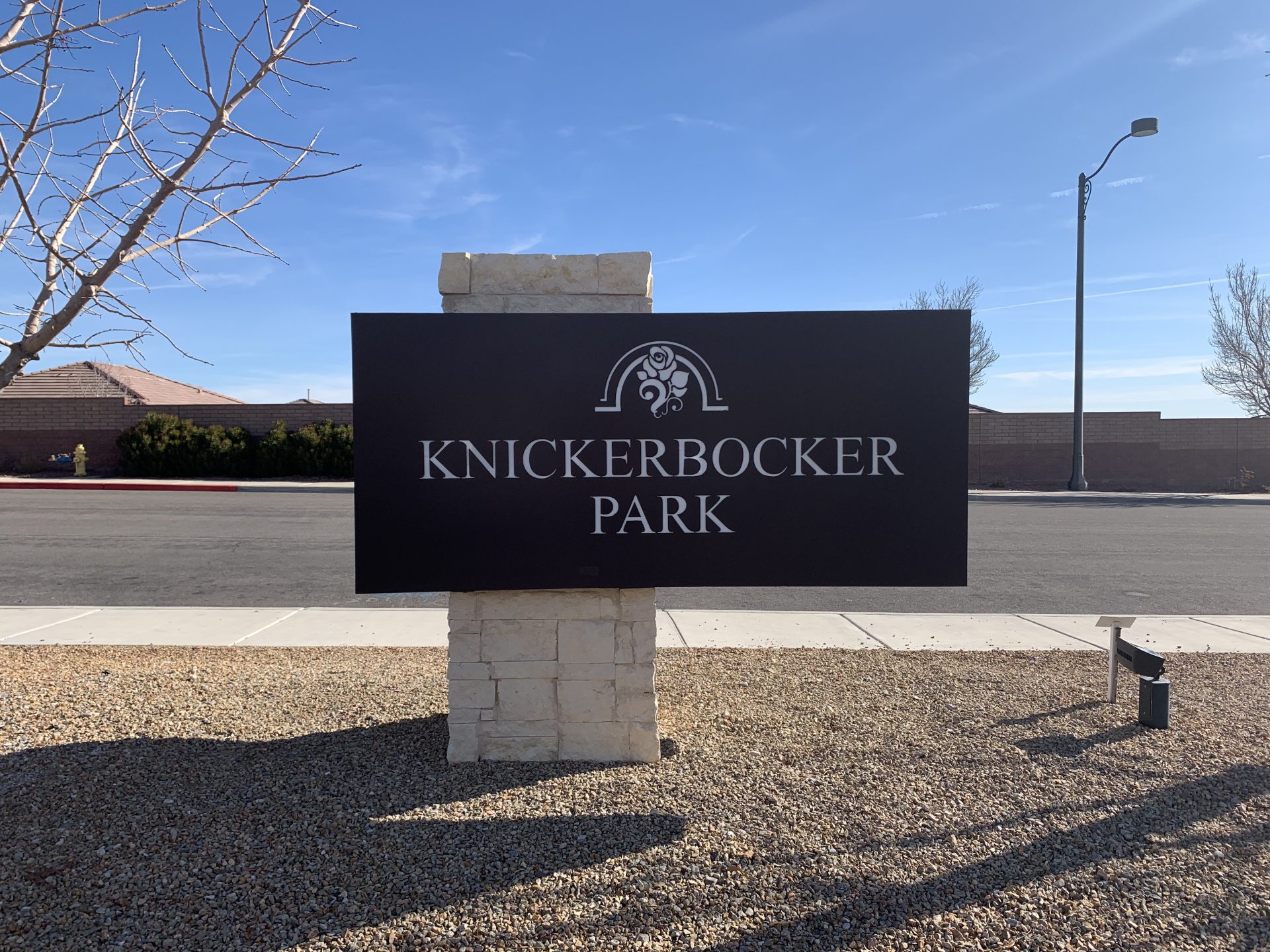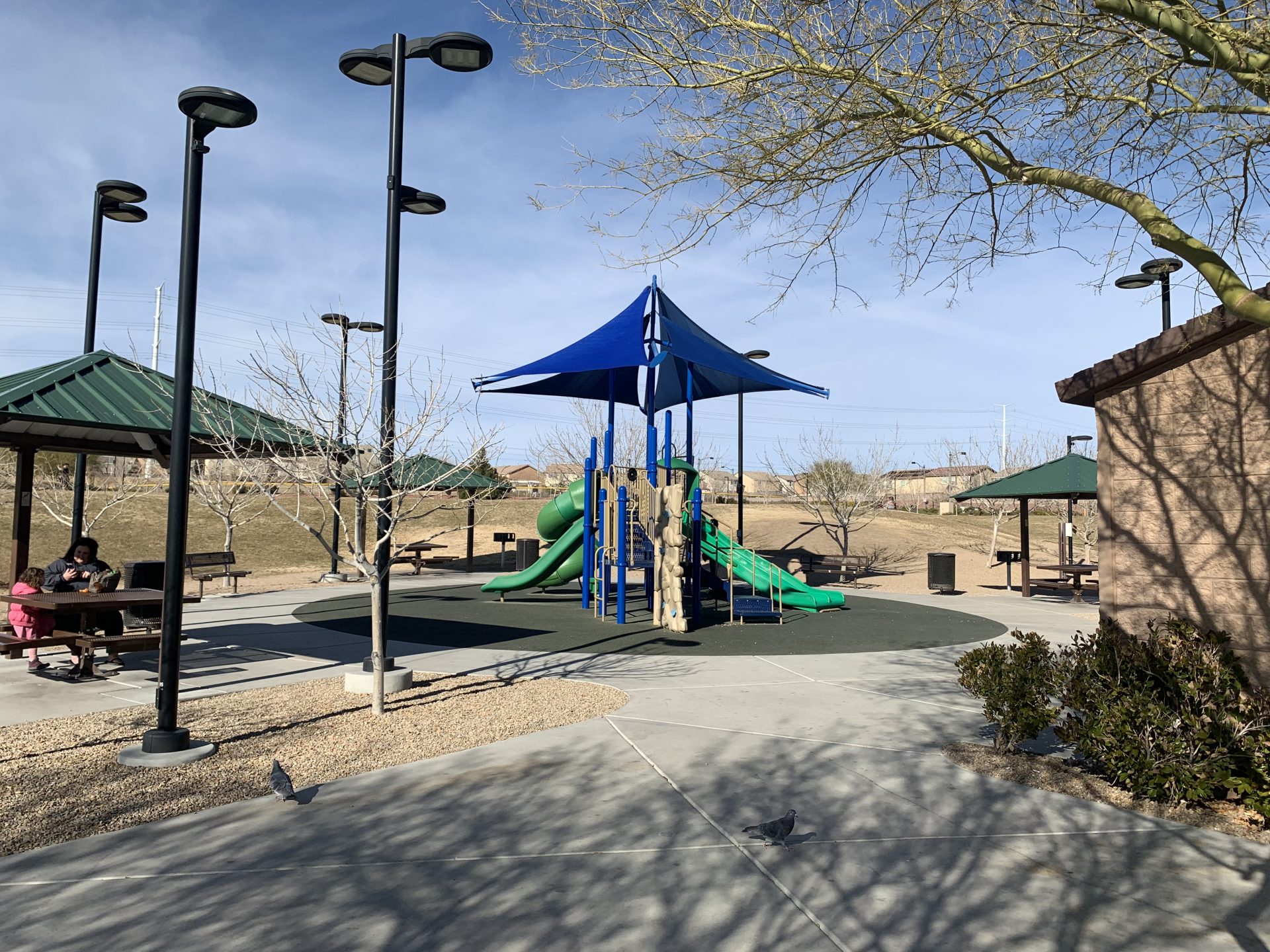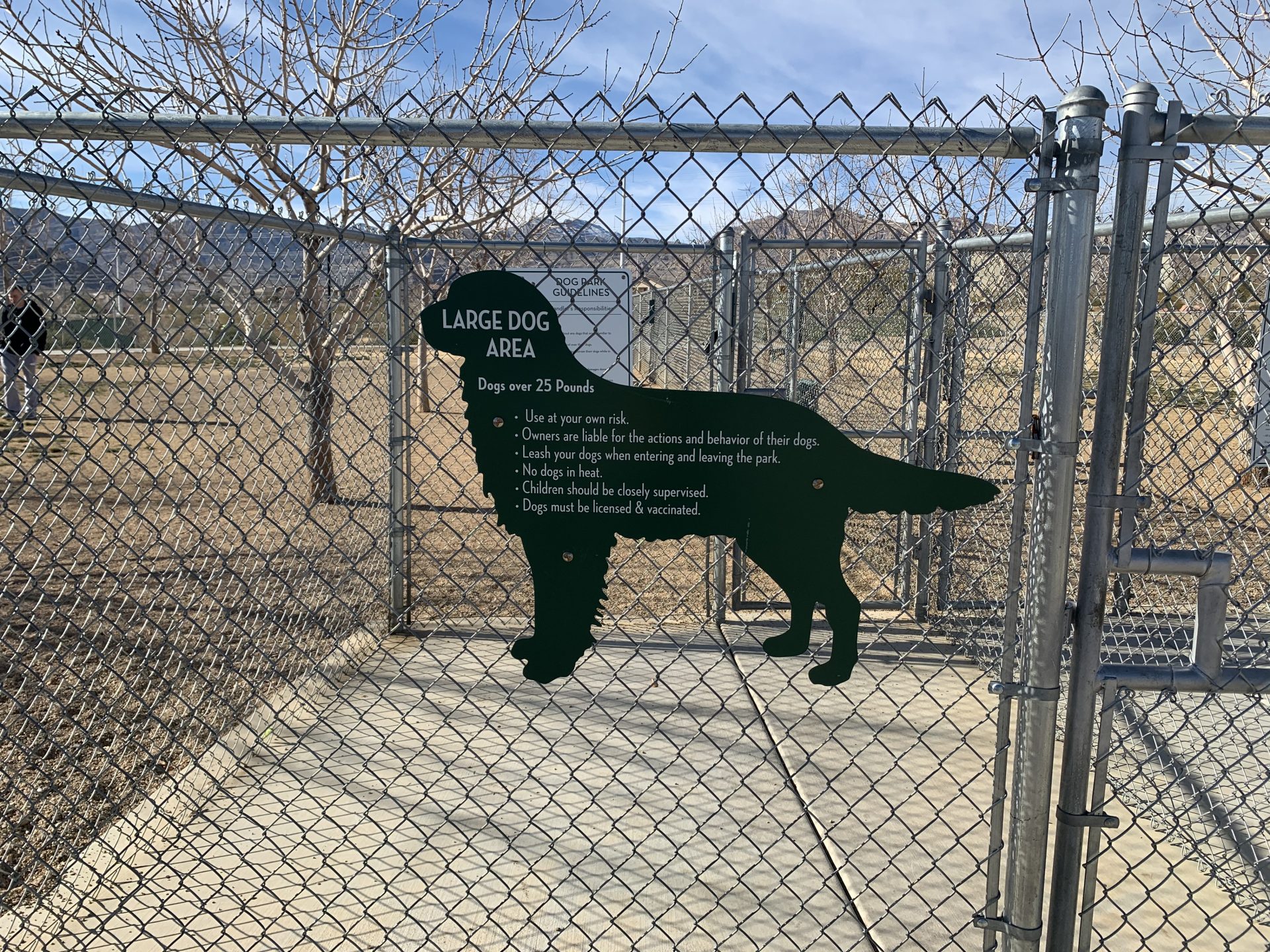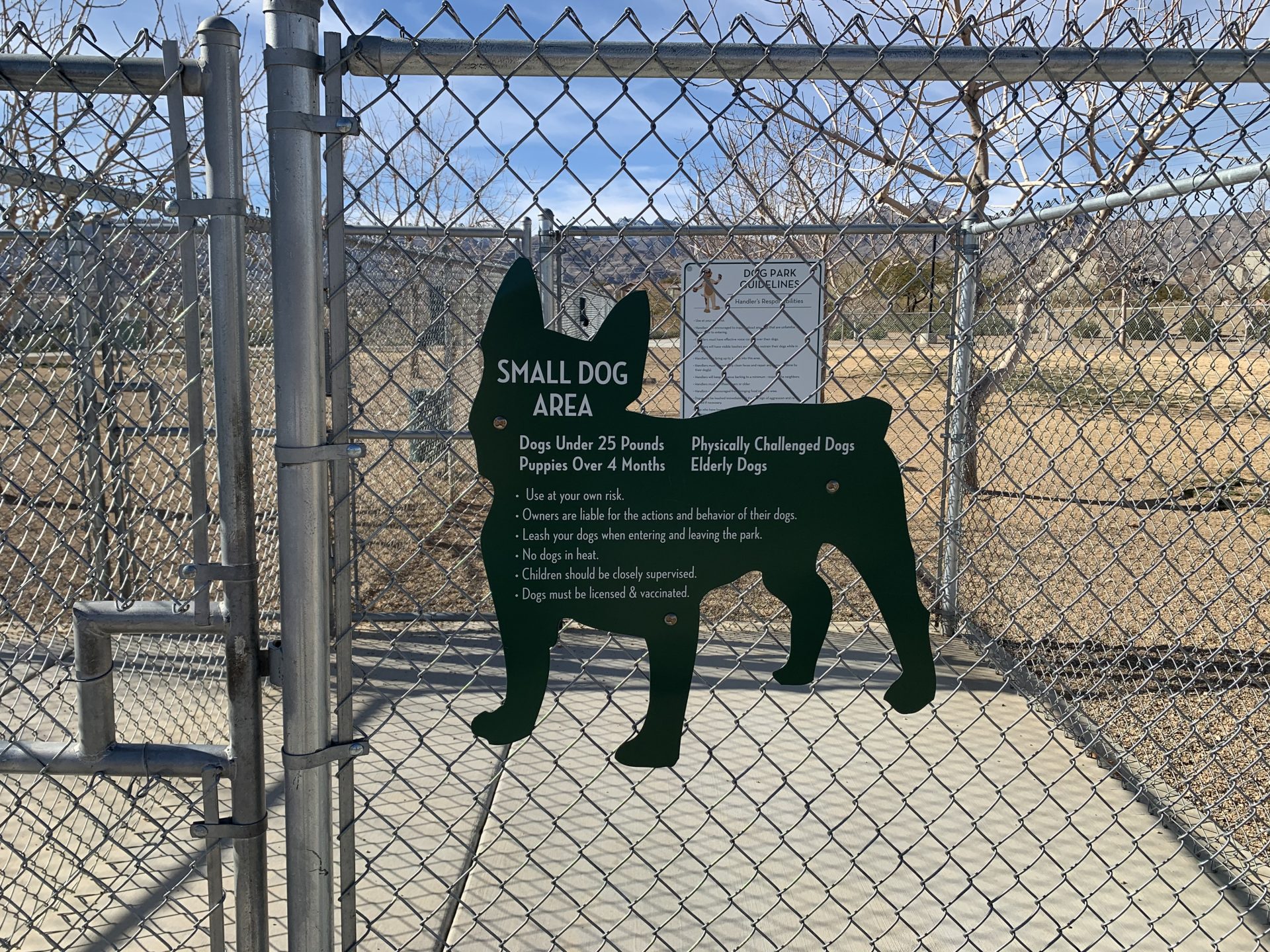 Subdivisions in Providence
Nestled above the sparkling city lights, in the upper west side of the Las Vegas Valley, you'll find a master planned community unlike any other in this part of the country. At Providence you will find all of the modern comforts and amenities you would expect from a new home built by one of the nation's top homebuilders.
Reach out for more info on this Community!