The Trails Village in Summerlin
Summerlin Trails Village in Las Vegas, Nevada was developed in 1993 and is the 3rd Summerlin Village
to be developed.
It is comprised of 573-acre mixed-use residential village, which includes several single- and multi-family neighborhoods, The Trails Community Center, The Trails Park and The Trails Paseo Park, a neighborhood retail center – The Trails Village Center (1998), two houses of worship, a U.S. Post Office and the Summerlin Library.
The Latest Listings in The Trails
The Trails Village is located in the Summerlin North Community association and is part of the Summerlin Master Planned Community. This Village offers residents a number of amenities for an active lifestyle. Homeowners can enjoy The Trails Community Center and The Trails Park.
Real estate in the Trails Village is mainly upscale and ranges from ultra-luxurious custom estates upwards of 13,000 square feet to moderately priced family homes in the 2,000 square foot range. Neighborhoods such as Mountain Trails, also called "Half Acres," features luxury custom homes on lots a minimum of half acre in size.
It is little wonder why Summerlin real estate is considered one of the most enjoyable locations to own a Las Vegas home. Home owners at The Trails also love this community's location, which sits just north along Summerlin Parkway between Village Center Drive and Anasazi Drive. The Trails Village Center, which is easily one of the busiest retails centers in Summerlin, is also located in The Trails, while the neighborhood also offers residents access to miles of the Summerlin Trail System.
When you combine all the amazing houses with so many community amenities and attractions, there's a whole lot of great reasons why The Trails at Summerlin should be given strong consideration during your on-going home search!
One of the highlights of The Trails is the 14+ acre park that features a lighted baseball field, two lighted softball fields, The Trails Community Center, a swimming pool with bathhouse, wading pool, children's play area, meadow area, basketball court and picnic tables.
The Trails is aptly named, as there are miles of walking trails throughout this Village that connect the different residential communities.
The Trails is also a 3.5 mile lightly trafficked loop trail that features beautiful wild flowers and is good for all skill levels. The trail is primarily used for hiking, walking, trail running, and birding and is accessible year-round. Dogs are also able to use this trail but must be kept on leash.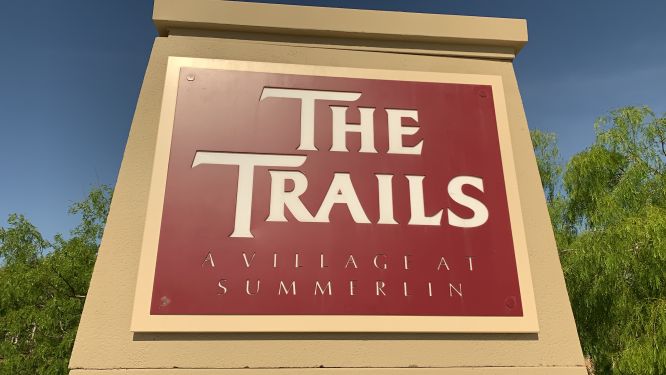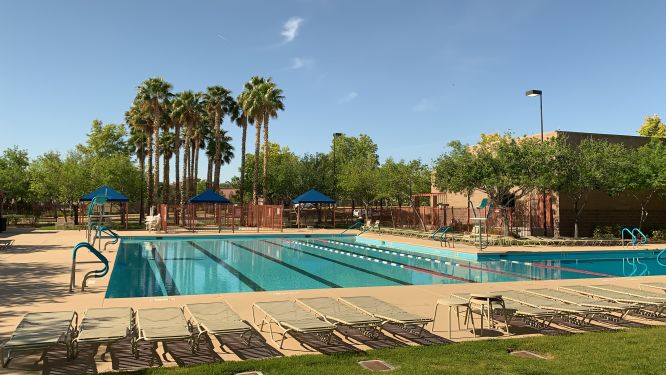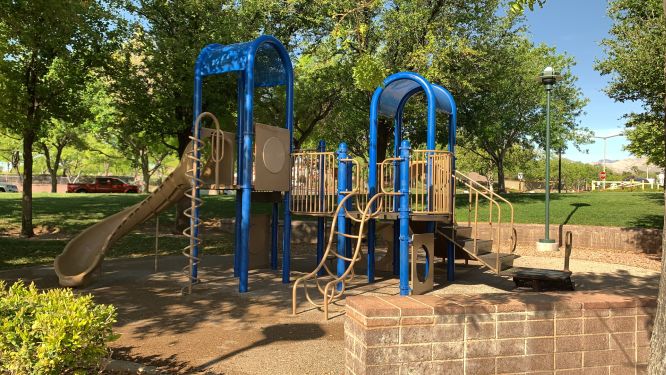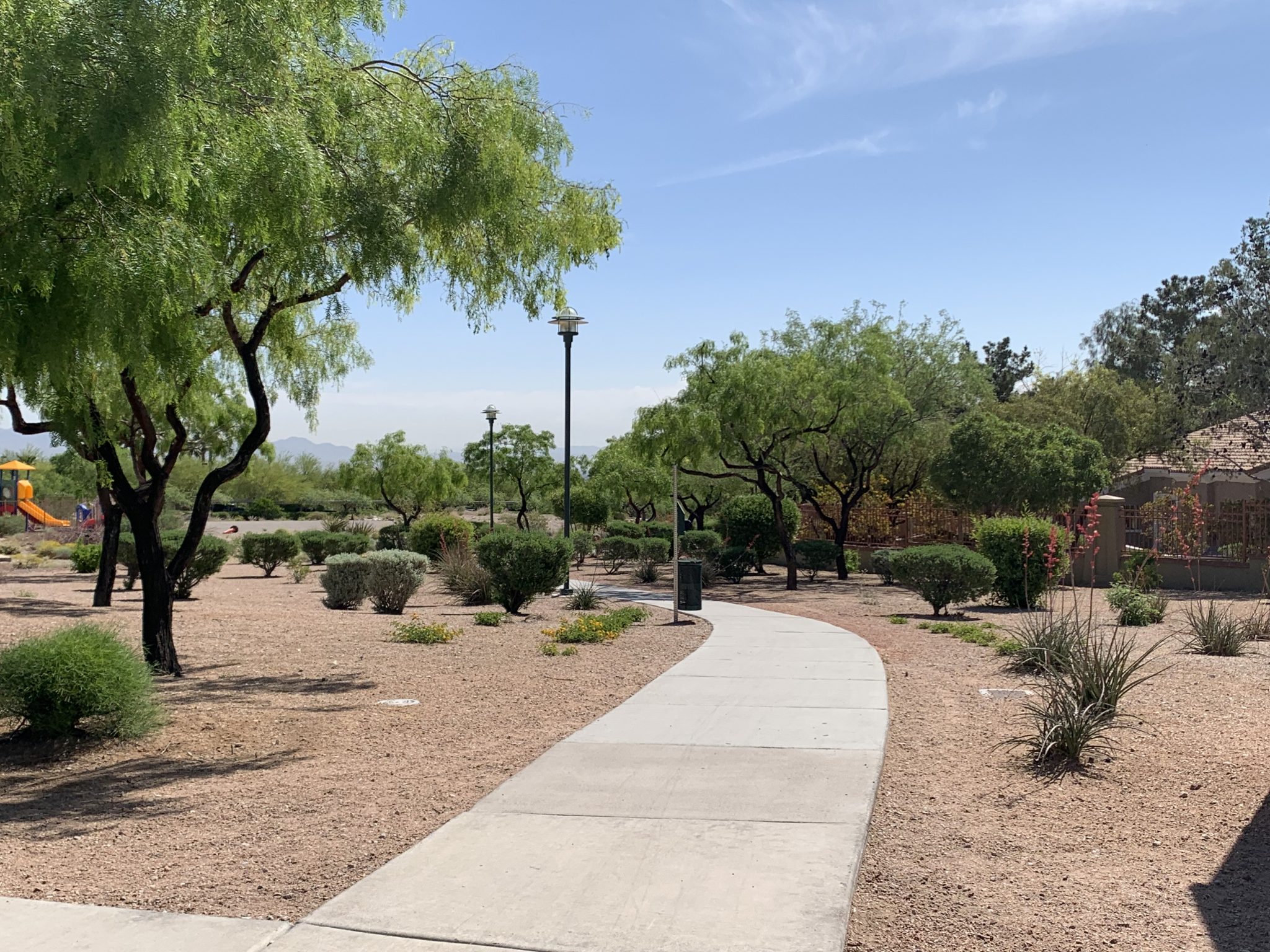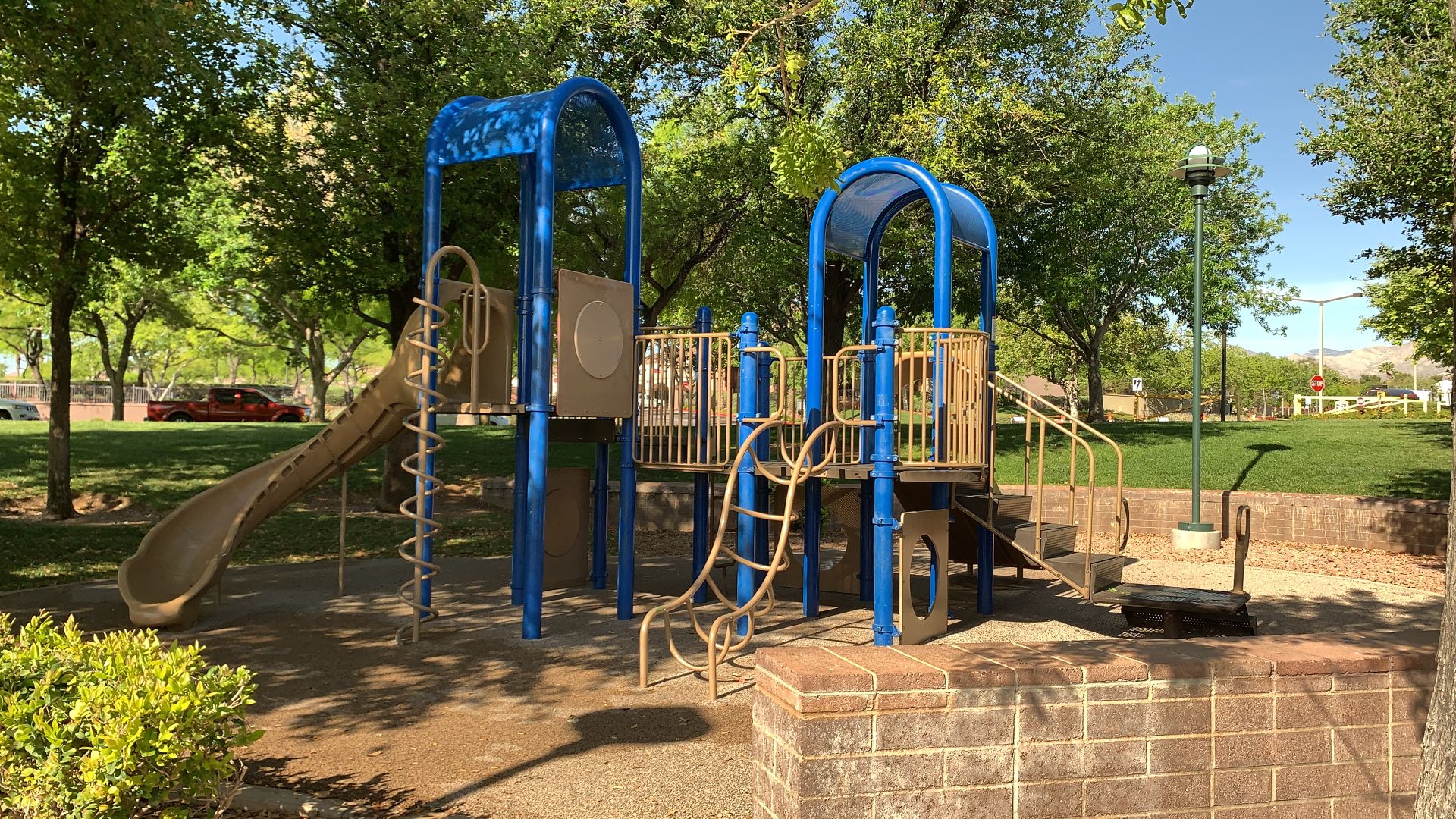 Parks & Recreation in The Trails
The Trails Park
This 14.6-acre park and 6,000 square foot community center is located right in The Trails village and features:
Lighted baseball and softball fields
Swimming Pool with change rooms
Interactive water park
Basketball court
Picnic area
The Trails Paseo Park
Almost 15-acres in size, this park offers expansive grassy areas, three children's playgrounds, trails and shaded picnic areas.
Golf
To the south is the Red Rock Country Club and Arroyo Golf Club, while just south is Bear's Best Las Vegas and Siena Golf Club. TPC Summerlin Golf, is a year-round golfers paradise with nine golf courses including the Bobby Weed designed TPC Summerlin which is Las Vegas' exclusive home to an annual PGA TOUR event; The Shriner's Hospital for Children Open.
Shopping & Conveniences
The Trails Village Center at Summerlin offers 175,000 square feet of shopping with almost 50 shops including retail outlets, groceries, CVS Pharmacy and restaurants. Also close by are the shops of Downtown Summerlin.
The Nevada Ballet Theatre and the Summerlin Library are also situated in the Trails village. A 24-hour Fitness Super Sport is also available.
Dining
The Hills community is close to some of the most popular and tantalizing cuisine options in the city. From Sun City Café along Sun City Boulevard to the TPC Grille at Summerlin, residents are not short on restaurants.
The TPC Grille offers southwestern inspired cuisine combined with panoramic views of the Red Rock National Park and 18th fairway. Recognized as Las Vegas' best-kept secret, the TPC Grille provides a comprehensive menu that includes breakfast, lunch, and light dinner fare. A full wine menu and happy hour specials are also available.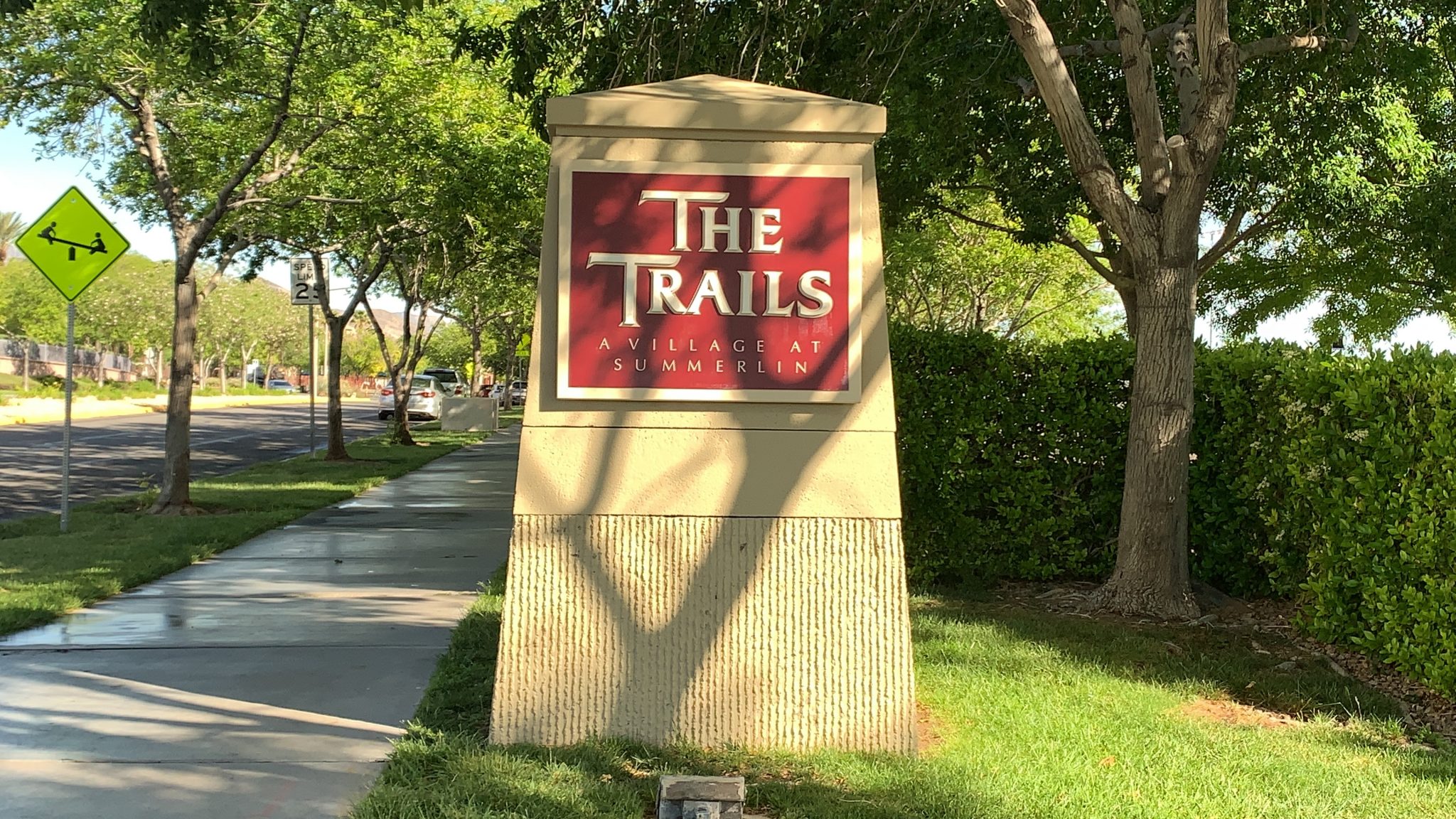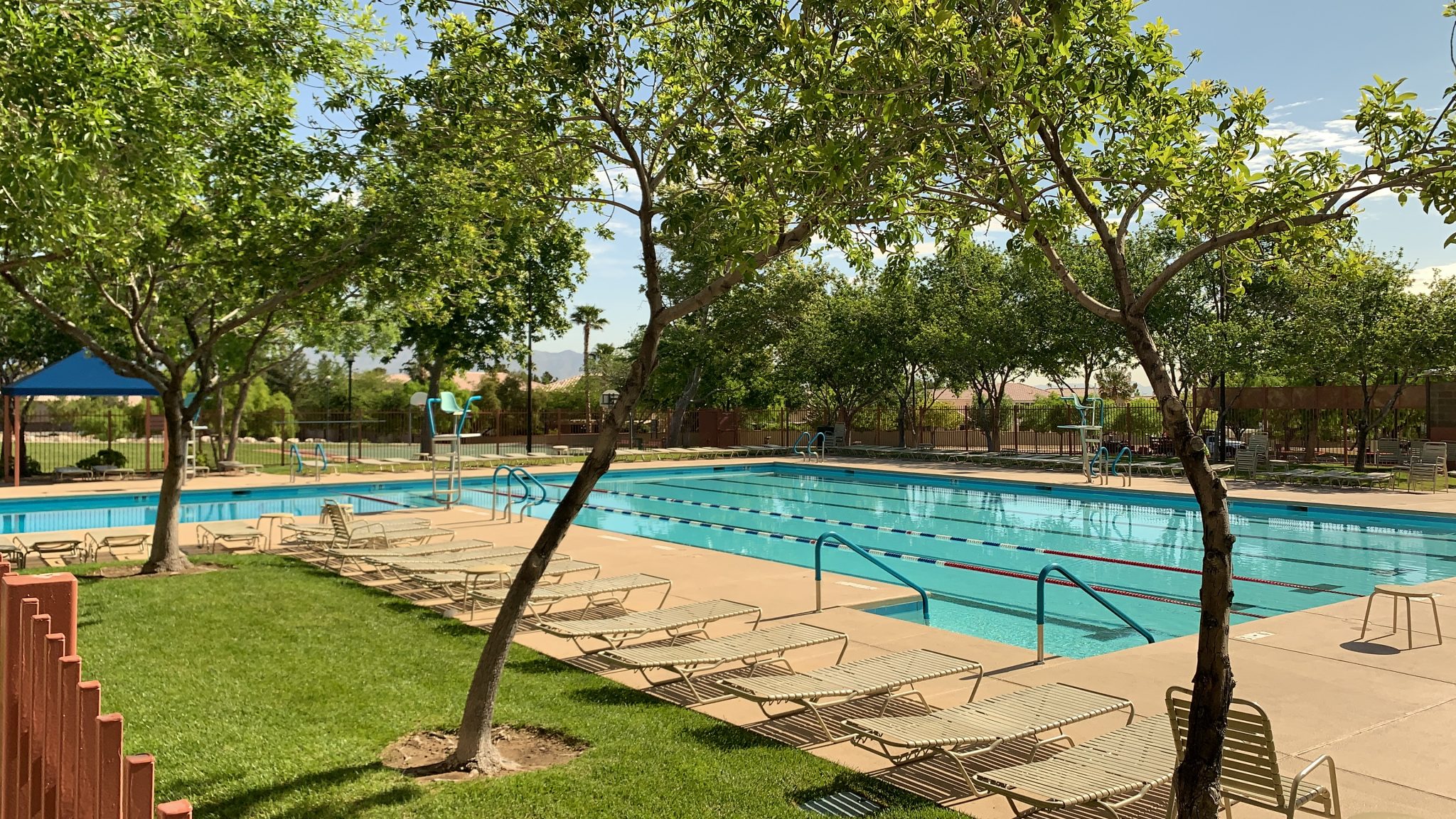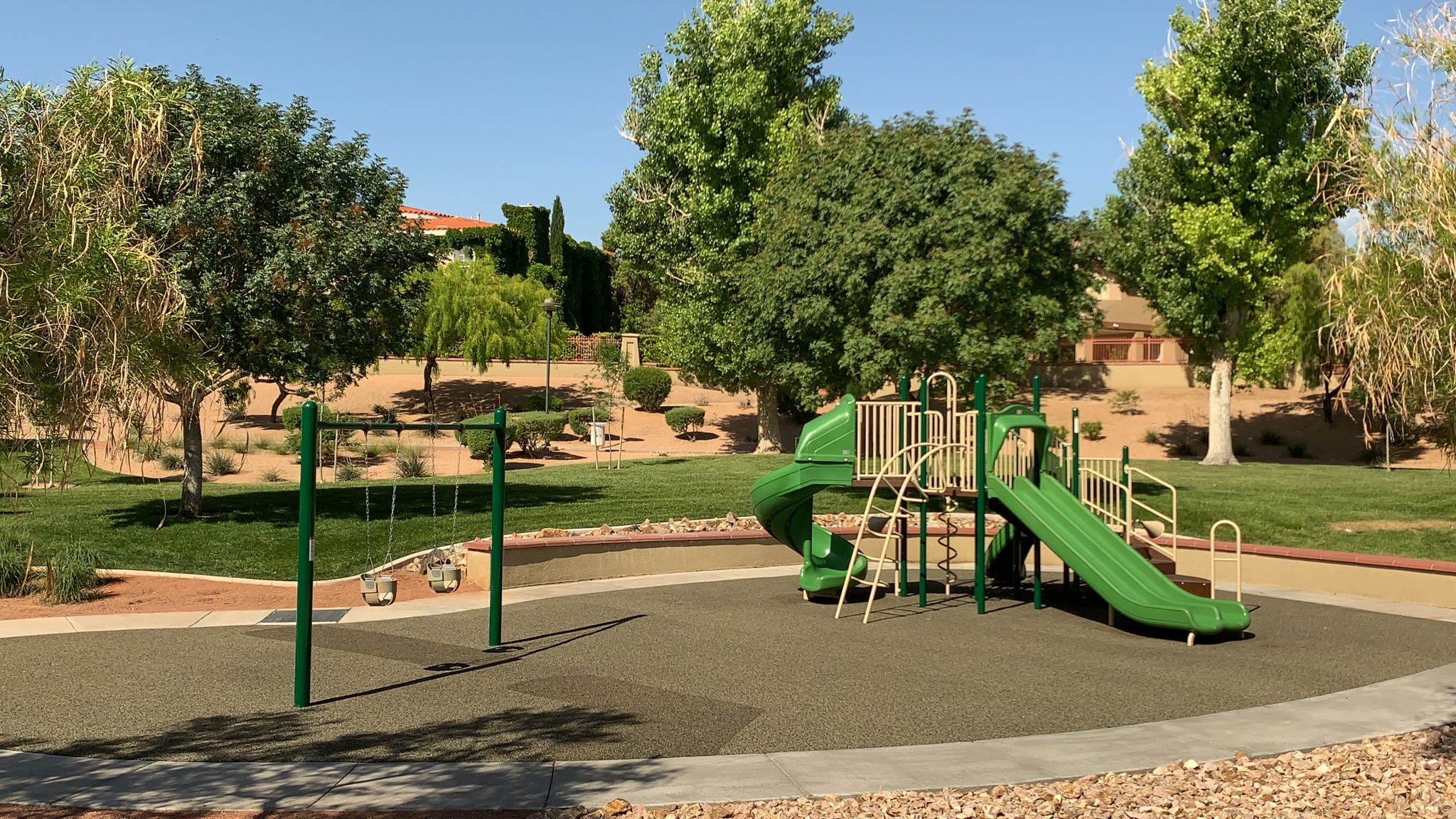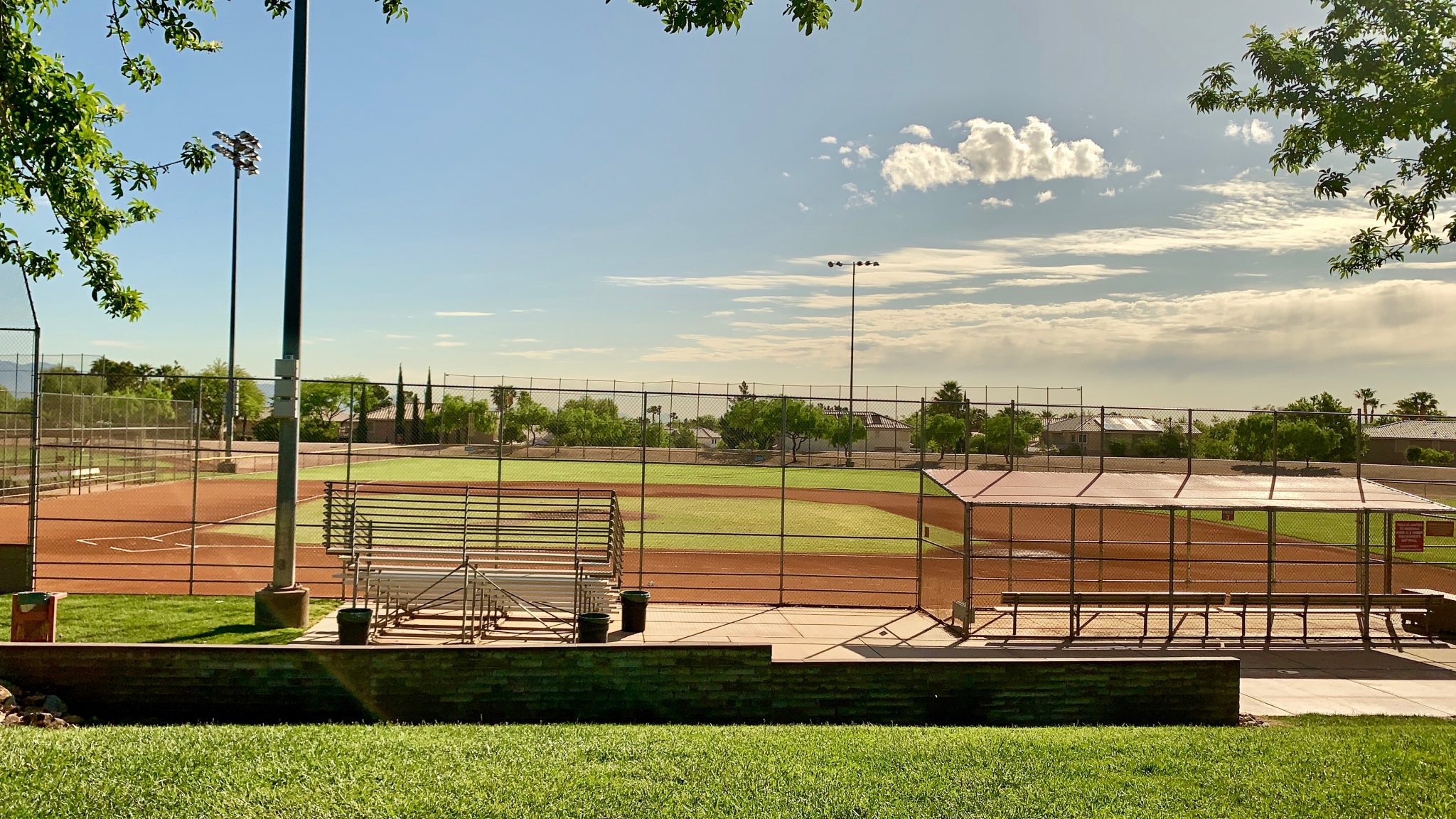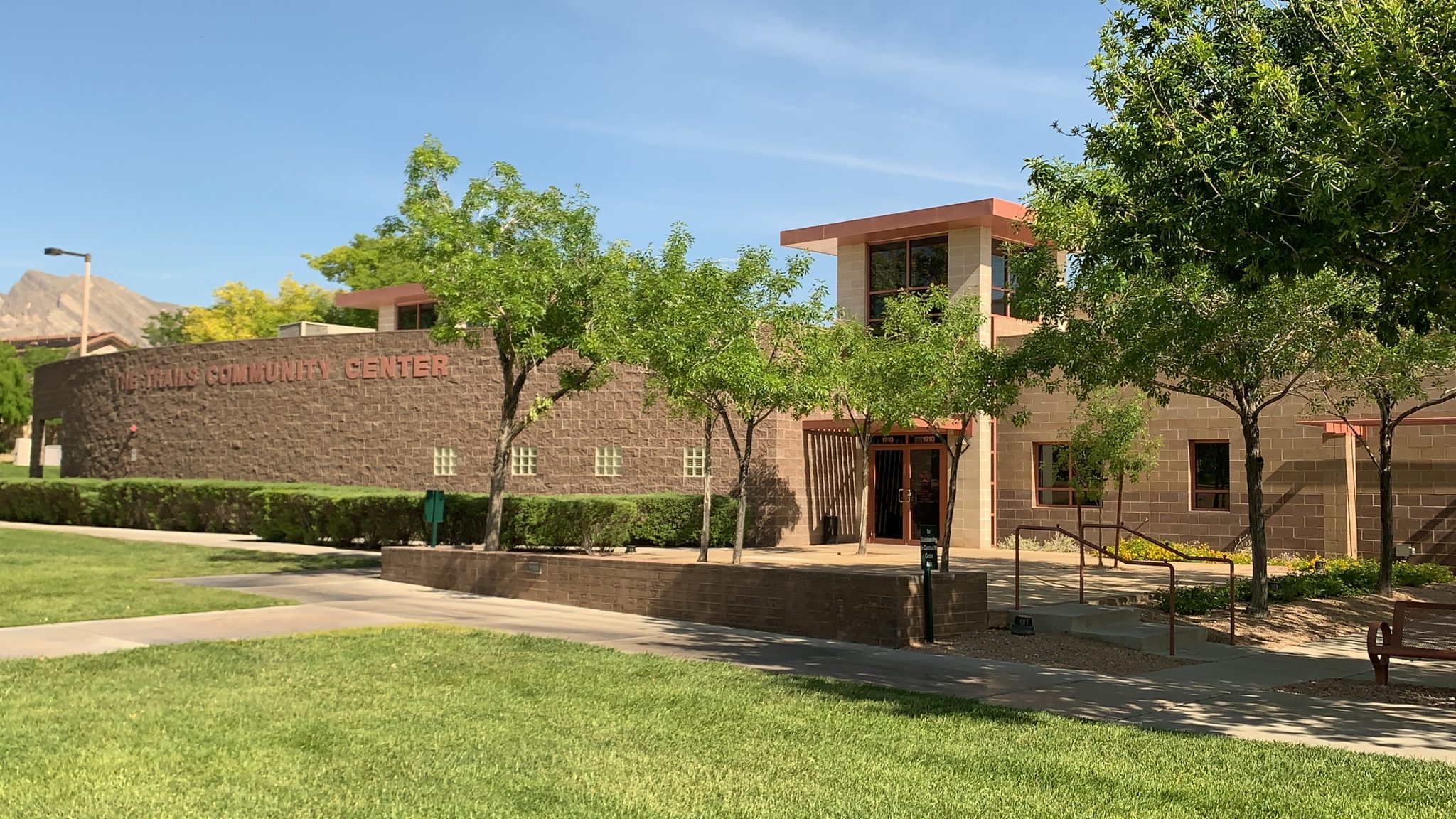 Subdivisions in the Trails
The Trails Village consists of mostly upscale properties ranging in size from ultra-luxurious estates up to 13,000 square feet to modestly priced homes in the 2,000 square foot range. Neighborhoods such as Mountain Trails, also called "Half Acres," features luxury custom homes on lots a minimum of half acre in size.
Reach out for more info on this Community!