FARMERS MARKET IN SUMMERLIN
(Las Vegas Farmers Market)
1980 Festival Plaza Dr. 89135
Every Saturday 9am – 2pm
Location: The Pavilion at Downtown Summerlin
The Las Vegas Farmers Market® features the freshest fruits and vegetables from the South West, authentic hand-crafted European style breads and cakes as well as local fresh breads and pastries, blood oranges and many varieties of citrus, asparagus, beets, leaf greens, nuts, pasta, salad mix, fresh cut flowers, bedding plants, avocados, squash, pomelos, bok choy, strawberries, and more.
This farmer's market will be the only one in the Las Vegas area where 90 percent of its produce is organic and free of pesticides. It offers a wide selection of diverse and unusual fruits and vegetables not available through mainstream purveyors.
Throughout the season, the market will host cooking demonstrations, live music, classes dedicated to ecological stewardship and tasting events. The Downtown Summerlin Farmer's Market will continue at the same time and place each week throughout the year.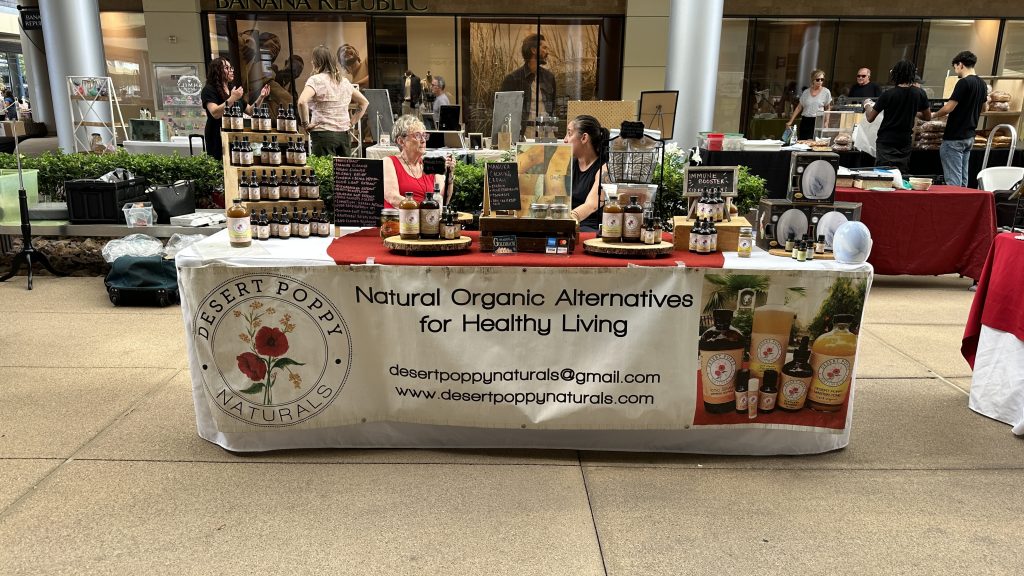 (Las Vegas Farmers Market)
8851 Vegas Dr. 89128
Wednesdays
2pm-6pm (Fall/Winter)
2pm-8pm (Spring/Summer)
Co-Sponsored by Elevation Solar, City of Las Vegas Department of Parks, Recreation, & Neighborhood Services.
Las Vegas Farmers Market LLC has partnered with Bruce Trent Park to bring the community fresh, organic produce from Rod's Produce Market & is comprised of many talented vendors. They offer hand crafted food & handmade products every Wednesday, year around. This market welcomes all families, friends and pets to join them!