The Arbors Village in Summerlin
The Arbors Village in Summerlin is a 1,206-acre mixed-use residential village, which includes single- and multi-family neighborhoods; four major parks: Arbors Paseo Park, Arbors Tennis and Play Park, Tree Top Park, Cottonwood Canyon; Palo Verde High School (1997), Sig Rogich Middle School (2000), E.W. Staton Elementary School (2000), College of Southern Nevada Bob and Sandy Miller High Tech Center (2003), three houses of worship and the city of Las Vegas Veterans Memorial Leisure Services Community Center (2000).
The Latest Listings in The Arbors
The Arbors consists of over 1,200 acres with a variety of single-family homes and condos ranging in price from starter pricing to over $1 million. Real estate in The Arbors is perfect for those just venturing into the Las Vegas market, growing families, or luxury custom homes in neighborhoods such as the Vineyards. Parks and amenities abound in this Summerlin family-oriented community.
Part of the master-planned community of Summerlin, The Arbors also consists of several neighborhoods offering a variety of real estate to suit different lifestyles and budgets.
Homebuyers looking for a home with a view should consider The Arbors, as some of the homes here offer great views of the Las Vegas Valley.  This village is located just east of the 215 and is slightly elevated which makes the views possible.  
One of the most popular features is The Arbors Tennis and Play Park which is home to the Summerlin Tennis Club.  The Park is located at 610 Sagebury Drive and features five lighted courts and a pro shop.  The Arbors is also home to Palo Verde High School and the Community College of Southern Nevada.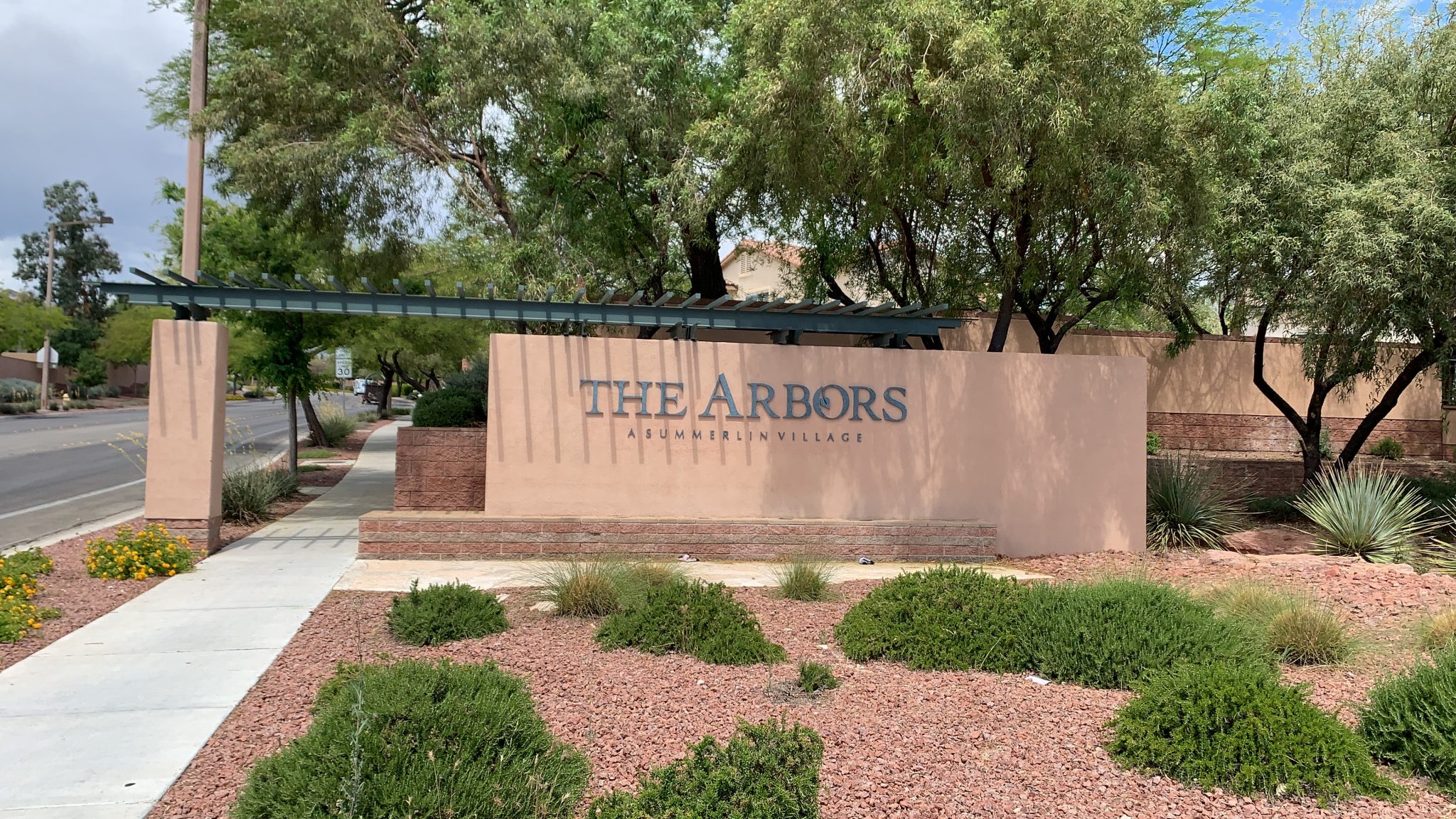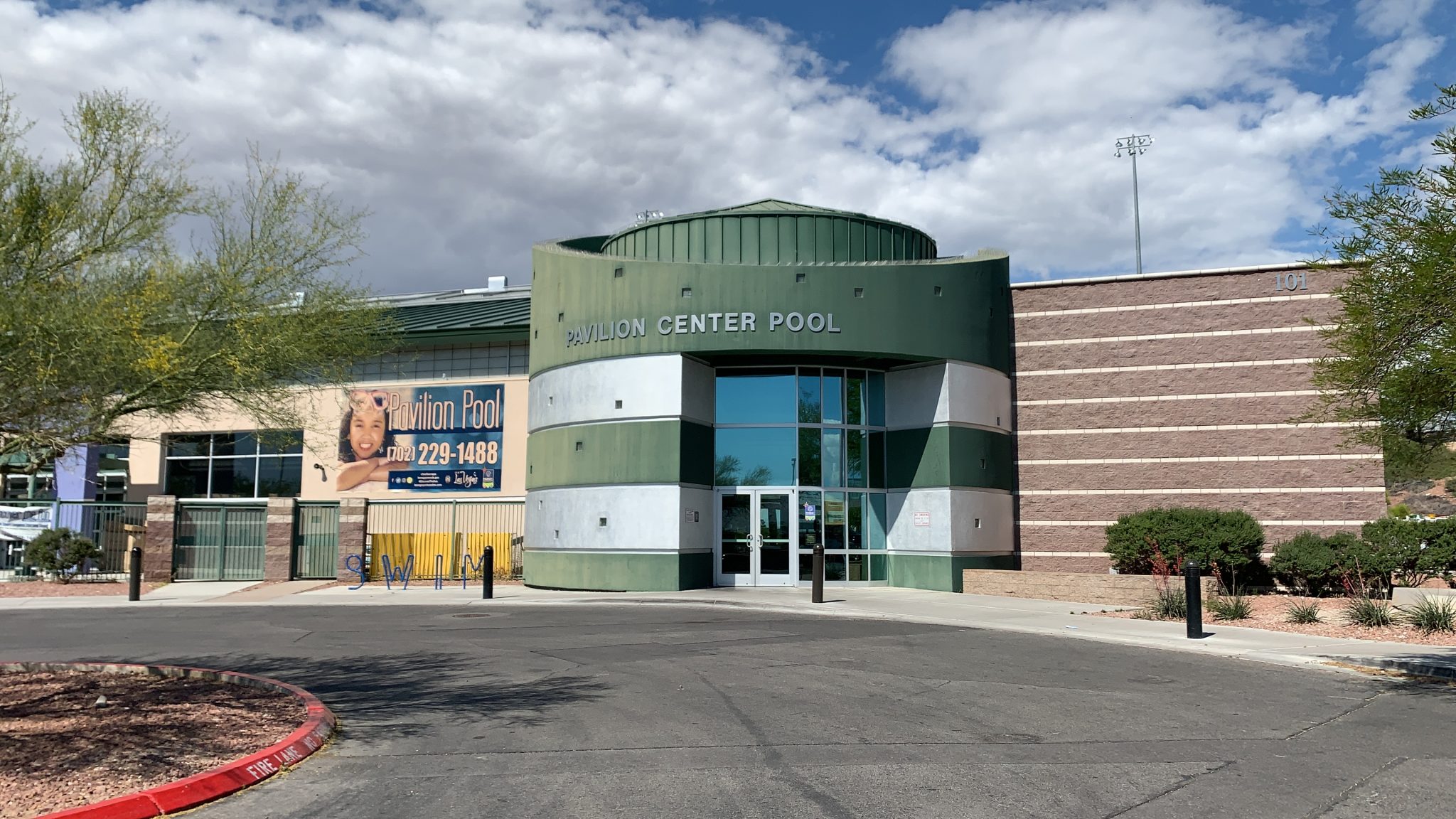 Parks & Recreation in The Arbors
There are several excellent parks and recreation facilities in the Arbors subdivision:
Veterans Memorial Leisure Center:
Located at 101 North Pavilion Center Dr. Las Vegas, NV 89144. Expanding over 16 acres this park features several lighted game fields and an Olympic size swimming pool.
Center Amenities
Classrooms 
Dance studio 
Fitness center 
Full-size gymnasium 
Pool (adjacent to facility) 
Youth activities like ballet and tap, cheerleading/tumbling and gymnastics 
Fitness programs for adults 
Sports 
Pickleball
Arbors Paseo Park:
Over 7.5 acres of green space connects to other local parks.
The Arbors Tennis & Play Park:
Located at 610 Sageberry Drive, 89144
With five outdoor lighted tennis courts and a pro shop, the Arbors Tennis and Play Park is the home of Summerlin's youth and adult tennis program. The park also features a unique custom-built tricycle tract for toddlers set within "Arborville," picnic pavilion, lighted basketball court and open play areas.
Tree Top Park:
Located at 600 Sageberry Drive, 89144
This 5.2-acre park in The Arbors village features a T-ball field, a picnic pavilion and children's play area.
List of all Summerlin Parks, click here!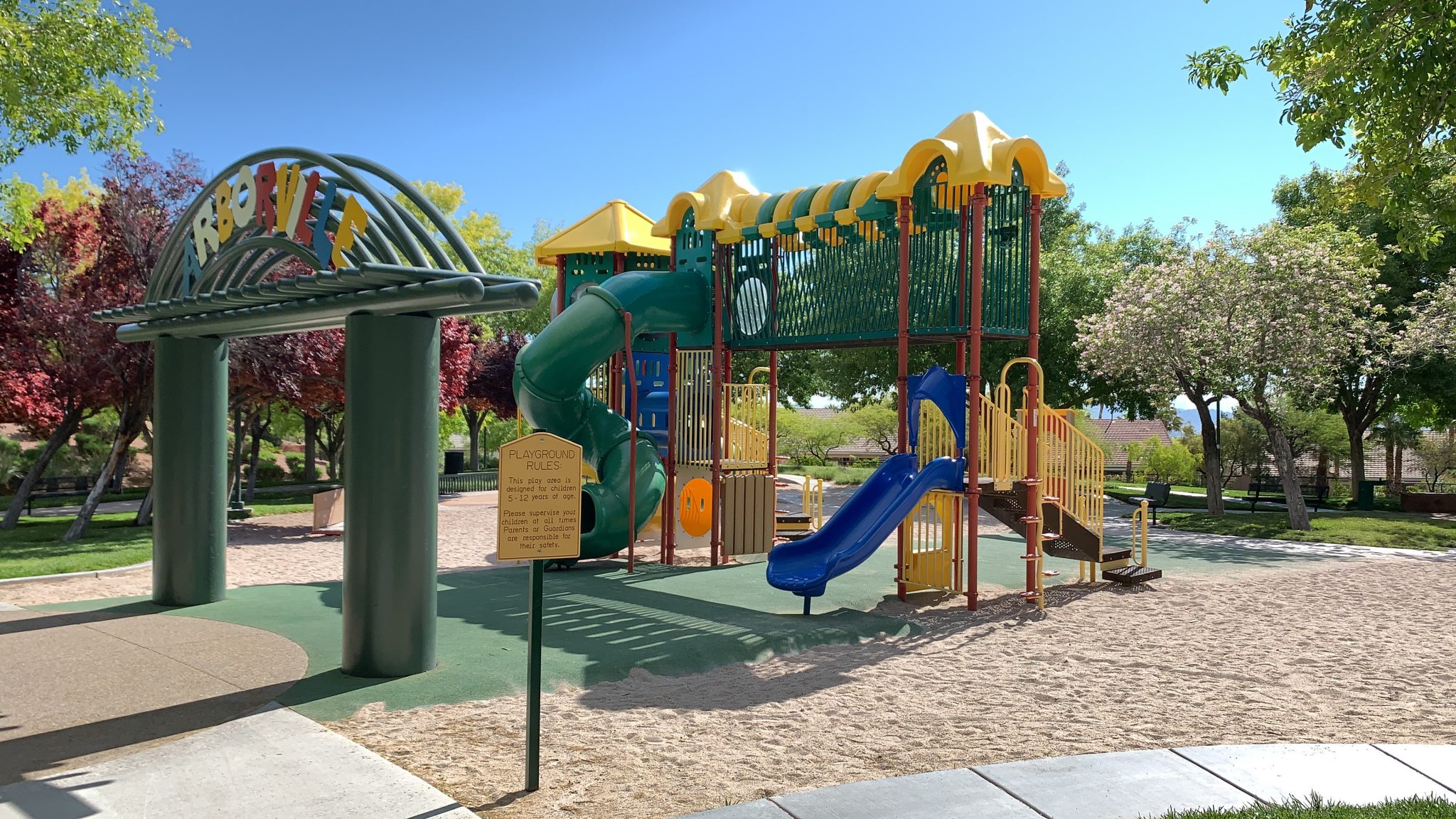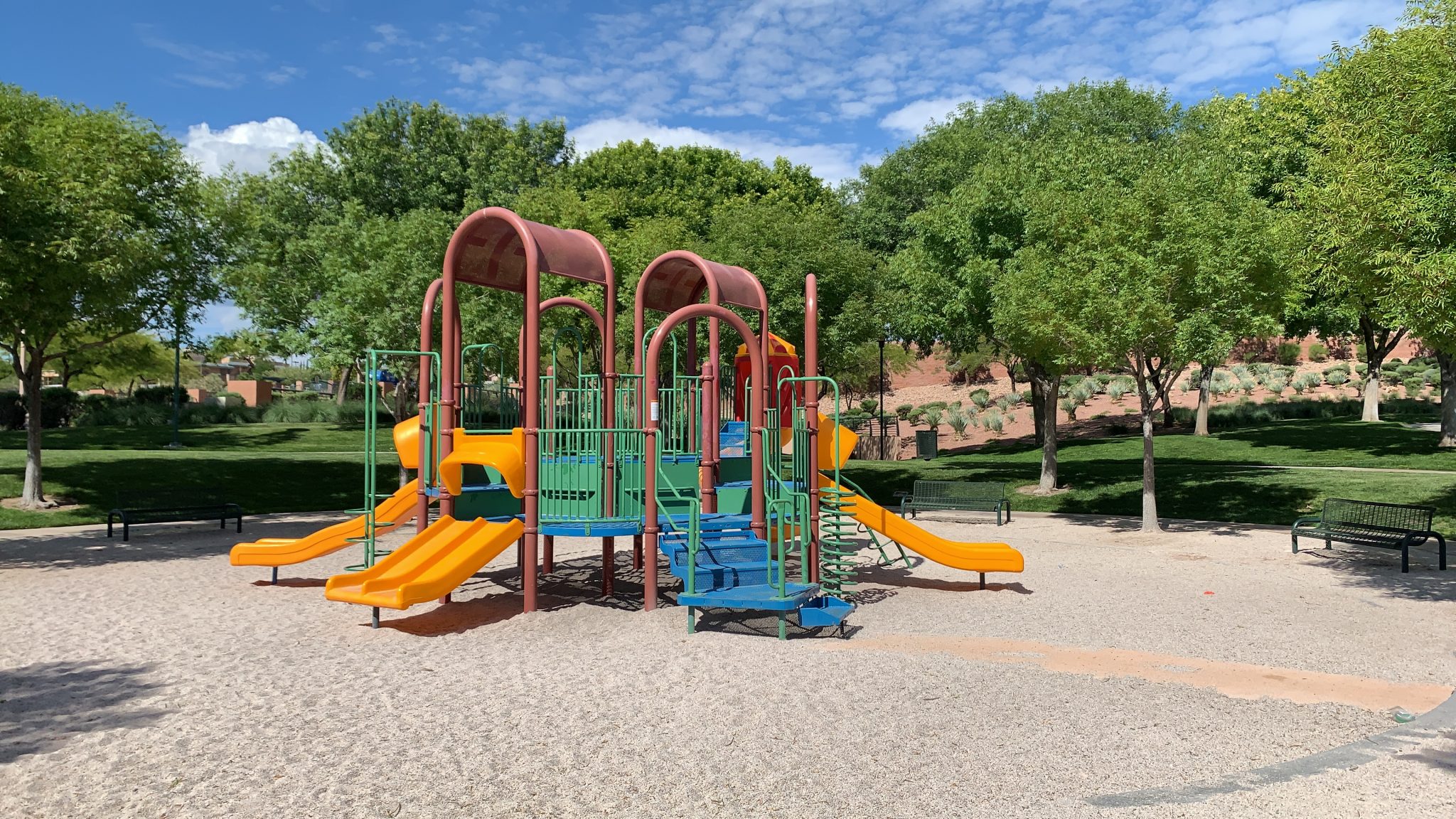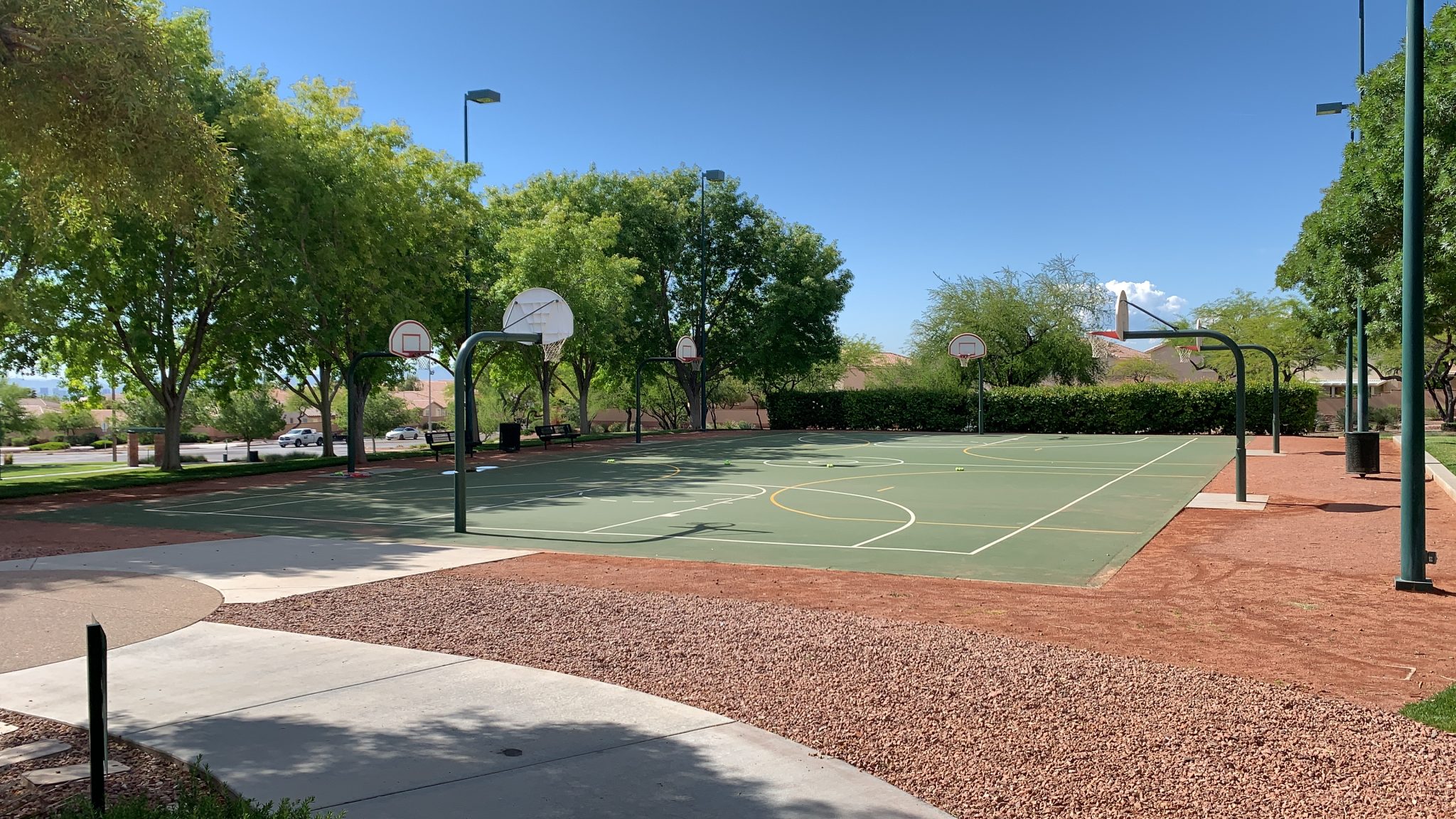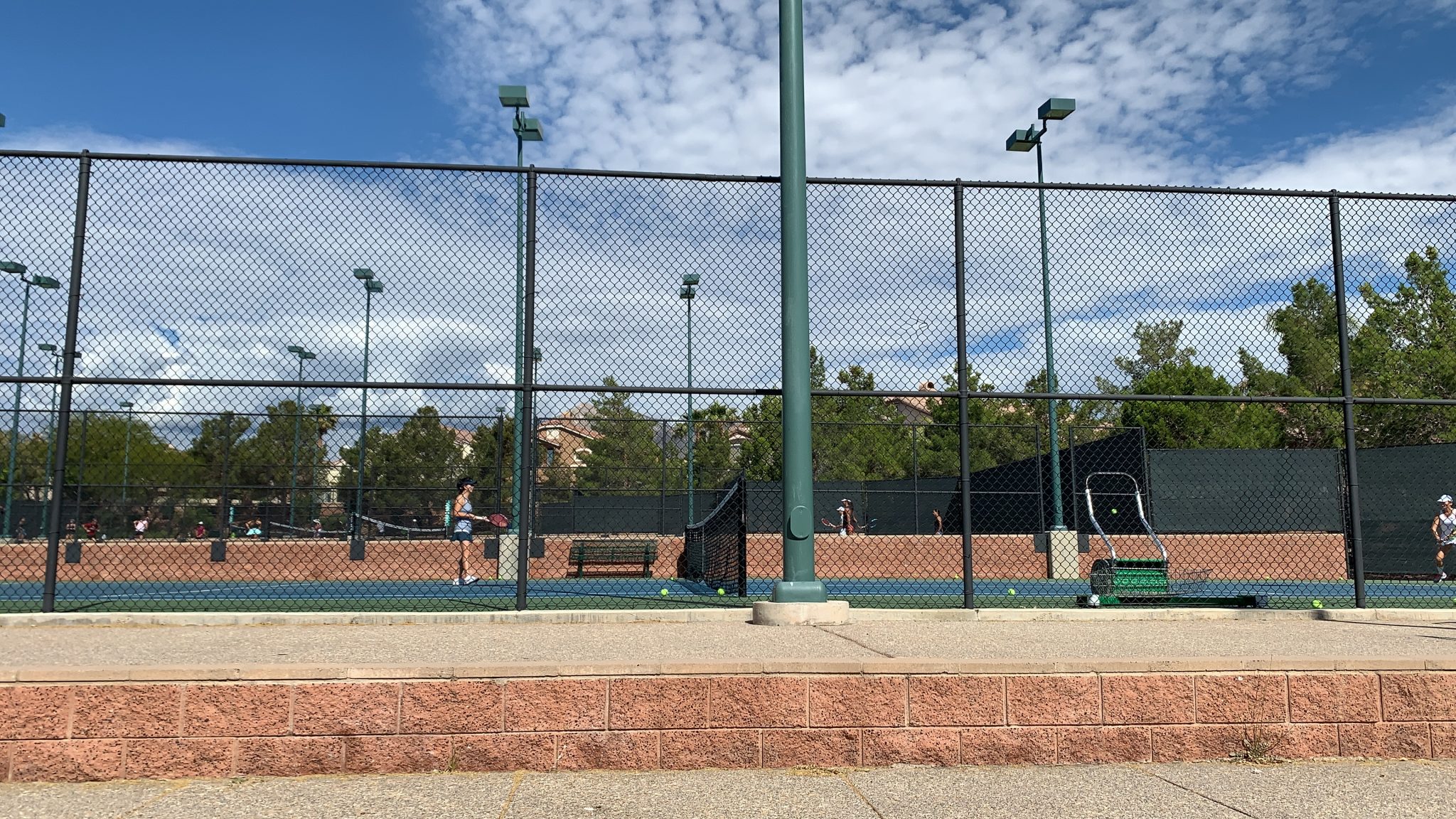 Subdivisions in the Arbors
The Arbors village offers its residents a variety of neighborhoods and houses from which to live. One can select from a variety of subdivisions which include starter homes for first time buyers or from a larger home plan that is more suitable for a family. The Arbors Village also has semi-custom and luxury, custom homes from which to choose.
Reach out for more info on this Community!