[ONLINE] FREE SUMMERLIN
Homebuyer Class
EVERYTHING YOU NEED TO KNOW TO BUY YOUR DREAM HOME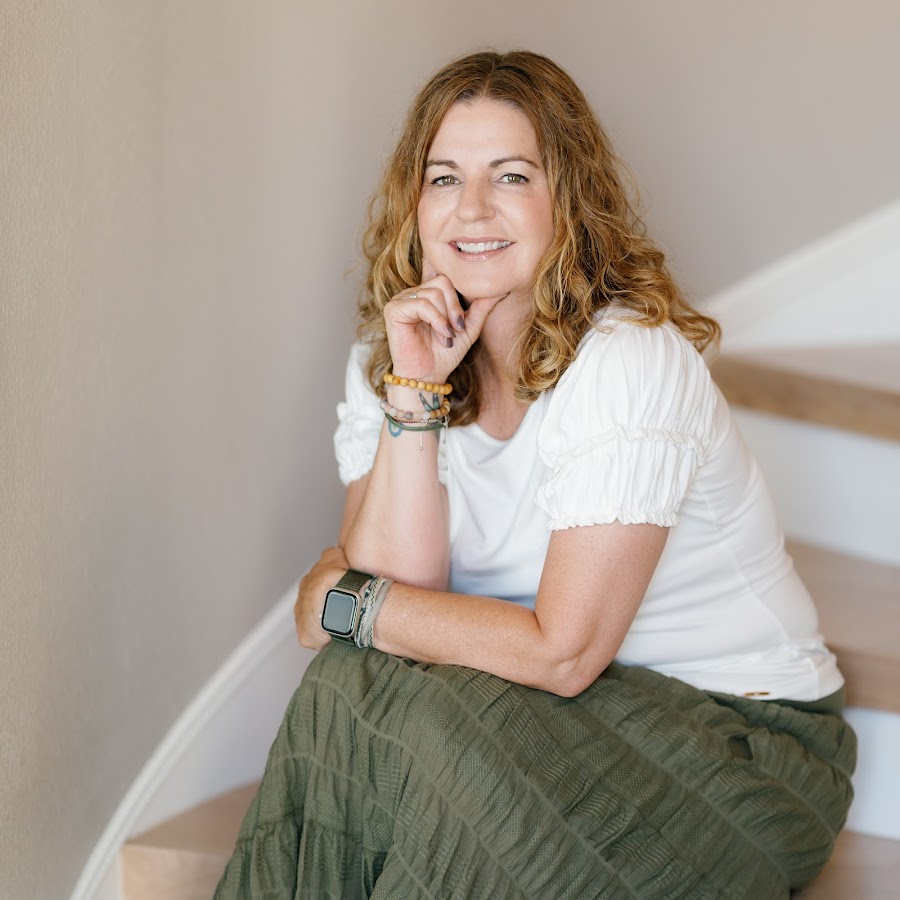 Register for the FREE webinar!
Download Free Homebuying Guide
Click The Download Button To Get Our Free First Time Homebuyers Guide + Bonus Class Material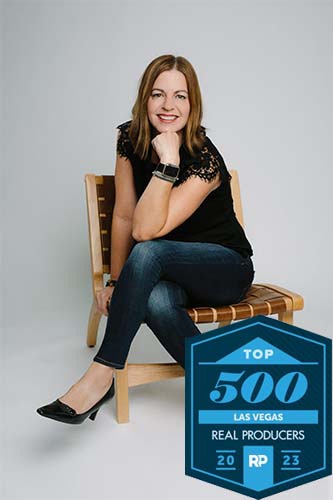 Meet Angela O'Hare
YOUR FAVORITE LAS VEGAS REALTOR
Angela O'Hare is your Summerlin Real Estate EXPERT and your number one resource for all things related to Summerlin. She has lived in Summerlin for over 11 years and knows the community very well. Explore with Angela as she takes tours of all of the Summerlin Villages and anything relating to Summerlin living on her YouTube channel.
Angela O'Hare provides a superior level of informed, professional real estate services to buyers and sellers in the greater Las Vegas area including Summerlin. Her services include and are not limited to: sales of single-family homes, condo/townhouses, multi-family, lots, land, high rises, foreclosures and short sales!
Angela O'Hare is a life time resident with superior knowledge of the Las Vegas Real Estate market!
TESTIMONIALS
Proven Outcomes
Angela and her team at Angela O'Hare Home Realty were an absolute joy to work with. She was attentive to our requirements and was sensitive to our price point. She made things happen for a short notice purchase and closing. Highly recommend!

Angela is so knowledgeable and passionate about real estate. She cares deeply for each client and ensures they find their dream home for the best price!

Angela O'Hare and her team were all that you would want in a buyer's realtor. She was very knowledgeable about the area, was ALWAYS communicative and responsive to my inquiries, was ALWAYS on top of things to make sure nothing fell through the cracks, her due diligence was ALWAYS thorough, was she ALWAYS flexible with schedules. As we moved to Sun City Summerlin from out of state, we had many questions and concerns and she gave us the FACTS including any additional charges and explained how property tax was calculated. We know well how buying a home can be a horror show but this experience went as quickly as and smoothly as we needed it to and we are now happy in our new home. Thanks Angela and company!

Purchased a new build in West Summerlin and Angela was absolutely fantastic and handled every step of the process. I am on the other side of the country and she took care of everything for me. If you were looking for a realtor, I would recommend her 1000%. She is super knowledgeable and very dedicated to her clients needs. I could not be happier and was so glad I had her representing me and getting me the best possible deal as well as overseeing the entire building process, she actually handled everything for me !!!

Angela was a great realtor for us! She was an expert in multiple Las Vegas neighborhoods that we were interested in and took the time to make multiple videos of areas and homes for sale. We were able to find a home and close within 30 days. Definitely would recommend!

Angela is an awesome person and Realtor. She is so knowledgeable, supportive, and patient. As an out of state buyer, I know my wife and I are in the best hands. She has done video tours of specific homes for us to view from Texas and continues to work with us to find the perfect home in the Summerlin / Desert Shores area. Angela always has our best interests in mind. I highly recommend her services.

Coming from New Jersey, we may not have found a right home for us without the big help from Angela. She knew from the start what we were looking for and found a good match in Summerlin. Her professionalism and work ethic always impress us. We strongly recommend Angela to anyone looking for homes in Las Vegas area. Many thanks, Angela!

With a desire to be near family in my golden years, I began watching Angela's YouTube videos years ago. My first call to Angela, a few months ago, she picked up the phone immediately, got the gist of what I wanted for my new home, and set me up with searches. When I found my dream home, Angela and Damian went to the property and videoed it for me and strategically made the offer to the seller that beat the offers of four other buyers. The deal went perfectly smooth with Angela steering me patiently, with care and utmost consideration. I am beyond grateful to Las Vegas's favorite realtor. She is brilliant, kind, and competent. I absolutely loved working with Angela O'Hare. I couldn't recommend her more! Go for it!

Angela and Damien were fantastic. Spent a lot of time with us and located us just what we were looking for in a new construction home. Friendly, knowledgeable and professional. Make sure you watch her videos, they're great.

I had a fantastic experience working with Angela as my realtor. Angela clearly displayed deep knowledge of the real estate market, and managed to find new home communities that I did not know even existed (despite me having done what I had thought was extensive research beforehand). Aside from great amounts of knowledge, she was also very friendly, prompt, and easy to communicate with. Any time I had a question I was able to quickly shoot out a text and get my answer replied to in short order. Angela was also very accommodating in handling things like the home walkthrough remotely via FaceTime, and adeptly pointing out flaws to be fixed when I was unable to do so myself. Overall, Angela was a very useful realtor who I would certainly recommend to others.

We had a great experience with Angela O'Hare as our real estate agent. Angela really knows the Las Vegas market and helped us find a great deal in North Las Vegas. She replies quickly to email or text, and is easily reachable by phone. We have no reservations recommending Angela O'Hare to anyone who is looking to buy or sell in the Las Vegas Valley..

I can't say enough good things about and her team. Communication is spot on and knowledge of housing market A+. You won't be disappointed!!

My husband and I recently moved from NY to Summerlin and were very pleased to find Angela to work with. She is a true professional and made us immediately feel confident we chose the right realtor. She is very responsive and was able to negotiate a fantastic deal for us. Thanks again, Angela, for a job well done!

Working with Angela was a pleasure she helped us find our dream retirement home thank you Angela

We were only in Vegas a few days to find a house. I found Angela O'Hare on you tube doing a video about Sun City Summerlin. Excellent, well done video. When we got to Vegas she was well prepared to show us houses. She is professional and friendly and made a stressful situation much more pleasant. We found our new home with Angela's help. Give her a call, you will be happy you did.

I highly recommend Angela as a realtor. She was attentive to our needs, savvy and very knowledgeable about the Summerlin area.

My husband and I relocated from the Midwest to Las Vegas and found Angela by chance through the internet and her videos on You Tube. She worked with us to initially find a house to rent, and also found us a house to buy a year later. She is very knowledgeable and super nice! We are so happy we chose her for our realtor! Highly recommend.

My partner and I discovered Angela from the "back seat" of her fun and super informative drive-thru videos on YouTube. We wanted to move to Las Vegas from CA and needed representation to view a new community in Sunstone (Trilogy).  Angela was able to meet us at the sales center on very short notice.  We found her to be very knowledgeable and helpful throughout the entire process.  Once the new construction reached the frame walkthrough phase, Angela was by our side asking the builder questions we never would have thought to ask and made sure any unanswered items were being tracked and responded to.  Then, during the final walk-through before home delivery, Angela once again impressed us with her "take charge" attitude and made certain we were not being taken advantage of, that everything was being disclosed and not swept under the rug, and was tough when it came to getting firm responses.  Nothing was going to get by Angela!  She had our backs from Day 1 and we cannot thank her enough for her professionalism, thoroughness, and advice.  She's just great to work with and easy to communicate with. Hands down our FAVORITE LAS VEGAS REALTOR! If you want an expert, look no further.

Angela is my favorite Las Vegas realtor and should will be yours too. She is very competent and knowledgeable of the Las Vegas market, neighborhoods, and builders. She did an excellent job during negotiations and helped me secure fantastic terms. She was present during all phases of the process and helped things go smoothly. I especially love her youtube videos that helped document the process. If you need a realtor, you won't find a better one then Angela!

We purchased a house in Sun City remotely from Ohio with Angela's guidance. When we saw a house on Realtor that interested us, Angela would quickly do a walk - through video that we could view. We met Angela on a trip to Vegas and got very comfortable with her easy going demeanor and thorough knowledge of the area. The housing market is competitive in Vegas and our third offer was the charm. We never thought we could purchase a house remotely without setting foot inside, but we did. Thanks Angela for being our favorite Las Vegas realtor, and also what feels like a fast friend.

Angela was fantastic to work with from start to finish. She went above and beyond at every step in the process of buying a new home. Her advice was on point and she made me feel like it wasn't just coming from a professional realtor but also from a friend even though we had never met before. I highly recommend her!

Angela was excellent, a true pleasure to work with. She is experienced and knowledgeable. She was always very quick to respond to our texts and emails. The home buying process went very smoothly and quick for us. He are 100% satisfied with our experience with her and have no reservations recommending her. We also enjoyed watching her YouTube channel for information about neighborhoods and updates on local housing market conditions. Thanks, Angela!

We discovered Angela through her excellent videos on YouTube. Being from out of state, we wanted to learn more about Las Vegas, specifically the Summerlin area. After watching the videos we contacted Angela, following up with a trip to Las Vegas to meet with her and look at options for our new home. She was so knowledgeable which was beyond helpful since we were purchasing long distance. Her communication is excellent, always keeping us informed on any updates. Angela was our point of contact with our builder while we were out of state. This was very reassuring and so helpful to us. Always having our best interest as a priority. We are in our new home now and so happy. I don't think we would have been able to get to this point without Angela on our side.

Angela O'Hare was very helpful with our purchasing process in Las Vegas. We were an out of state buyer that needed someone locally to take care of negotiations, walkthrough requirements, etc... We also found her YouTube videos to be very helpful introducing different areas and projects in Las Vegas. We highly recommend Angela.

Angela was great. Very knowledgeable and extremely helpful online resources (e.g. various neighborhoods and tours).

Let me put this simply; PICK ANGELA! We can enthusiastically recommend Angela, without reservation. She will not disappoint! Friendly. Knowledgeable. Helpful. Now that it's over we realize how lucky we were that Angela had time to work with us! We're moving from Indiana and didn't have a lot of time on the ground in Las Vegas. Angela listened to us. She didn't waste ANY time showing us stuff that didn't fit our needs. She really knows Las Vegas and is a Summerlin area guru, an area we've been interested in for a few years. We started there, looked at a couple other really cool places and came back to Summerlin to one of the first places we saw. We signed an offer and jumped on the plane to head home, not really knowing what to expect. When we landed in Chicago our phones lit up. Our offer was accepted. Angela skillfully went about coordinating all the closing details, greatly simplifying things for us. Electronic signatures made long distance challenges a breeze. On top of being a skillful agent, she's just a really great person. ANGELA, YOU FREAKING ROCK! Thank you for sharing your awesomeness with us!

Angela is the best white glove service realtor you're gonna find. Great calm energy, super knowledgeable. She goes above and beyond the call of duty, even post closing. Highly recommend.

I can't say enough positive things about Angela. I was getting moved to Las Vegas for my job and had a short timeline to find a house, and 2022 was absolutely the most difficult year I've experienced while searching. Angela made the experience extremely smooth and easy for me. I basically didn't have to lift a finger. She was more than willing to go research and film houses for me during our search, and on VERY short notice. I'm not promising that she'd always be able to do this, but she always worked to make herself available to me when I needed. In closing, I finally purchased a house in Summerlin that I love. If you are looking for a savvy realtor with a finger on the pulse of the city you'll do well to work with Angela and her team. I also appreciated that she did a youtube channel with regular updates about the market. She gets my highest recommendation for one of the most expensive purchases you'll have to make.

In Spring 2022 we were moving from out of state during a hot market and Angela made time for us to tour many houses during the few days we were in town. She showed us the full variety of location, price and styles we asked to see so that we could narrow down exactly what it was we wanted. When we found the perfect neighborhood but the house wasn't allowing showings during our time in town, Angela went in our place once it was open and sent us a detailed video. She managed the inspection and all other issues that we needed while we were out of state. Angela was very responsive to text, calls and email during the whole process. She is to-the-point and all business, but in a friendly way.

Angela was able to make the process a total success. From helping me to determine what the logical listing price should be; through professionally listing and marketing my home; to supporting my negotiation and engagement with a professional buyer. I am very sure that I would have not had such a positive experience with any other agent. Thank You!!

We have purchased several homes over the years and found Angela and her assistant Laurie to be professional, knowledgeable, attentive, and above all sincerely caring throughout the whole process.  They kept us informed along the way so we knew each and every step that was coming and what we needed to do to complete each requirement.  I have been in real estate for over 30 years and would highly recommend them to anyone looking for an agent that genuinely cares about their clients.

Angela O'Hare was wonderful to work with. Angela is very knowledgeable of the Las Vegas real estate market. Being out of state real estate buyers, we found her social media content extremely helpful. We are very happy with the end result and would highly recommend Angela.

Angela is a professional individual with great communication and negotiation skill. It was a great experience and pleasure having her to sell our house. Thank you, Angela!!

If you're looking to buy in Summerlin IMHO Angela is the go to agent. We've been working with Angela since 8/2021 and she was always patient and responsive when needed and never pushed us beyond our comfort zone trying to close a sale. We will definitely be loyal clients for all of our future purchases and investments. Angela you deserve a big thank you!!!

I was thinking of selling the house at the end of 2021. I had met a lot of great agents but in the end, I chose Angela. Why? When I told her what I had improved for the house, she was very quick to point out how to highlight the house by using a drone to highlight my solar system on the roof. She clearly demonstrated how she was going to sell the house. The photos were are well taken. I just told her that I trusted her judgment and she delivered the promise. I got 10 offers and got a number that was beyond my expectation. I gave her credit that she will not stop learning in her field. I watched her YouTube videos and was always well informed. In the end, I felt that we were a great team. She got me involved on many levels. Thank you, Angela. I highly recommend her as your agent.

This was my first home buying experience and Angela and her team's knowledge and experience made this into a seamless process while I was moving around the world from middle of the ocean to Singapore to Guam to Hawaii and finally touchdown in Vegas in time to close. Now I can finally relax in my new home. Thank You!

Angela has been on top of her game. Always making sure all your questions are answered. She is very proactive on keeping us informed and the details of our new home. Great job! Well done Angela!

After finding Angela on YouTube and watching several of her videos, I was convinced that she was the realtor for us. Angela was very transparent about the process of pursuing a new construction home and her experience showed all throughout the process. Any time I contacted Angela, I receive prompt responses and meaningful advice that we valued greatly. Happy to report that we now have a home we love. We recommend Angela for any Real Estate transaction you have in the Las Vegas area.

Dear Angela, We want to thank you for all the fantastic work you've done for us. Thank you for going the extra mile for us on every step of our home buying journey! Also for making us feel confident in our buying decision. Your knowledge and expertise made the process smooth and easy to understand for us. Buying a home can be stressful, but your warm caring personality made it comforting to know exactly what we were doing. We will definitely recommend you to others based on your excellent service. We could not have done this without you, and we are so grateful for your assistance, patience and expertise. Thank you again for everything. We are extremely grateful to have worked with you as our Real Estate Expert! Sincerely, Robert and Dolores Perkins

We were looking for the house with Angela O'Hare in Las Vegas for quite a while. The real estate market was very difficult for buyers. Angela was very patient and helpful in this process. She showed us a lot of houses until we found the one that we really liked. Angela is very knowledgeable, not pushy at all, answers all questions, and in general is a very nice person. We would highly recommend her as a realtor.

Angela helped me purchase a house in Summerlin while I was living in California. She made the process so easy and was incredibly responsive to my calls and texts. She also showed me listings via video call and was so patient throughout the process, which is very valuable when purchasing from another state since there are so many unknowns about the local market in Las Vegas. Her local knowledge is excellent, another positive for out of state buyers. I really would like to thank her for helping me buy this home and would highly recommend her.

Angela O'Hare represented us in the recent sale of our condo property. Angela has excellent strategies for marketing properties, and this was a quick and satisfactory sale for us. Angela kept us informed in a timely manner of all aspects of the sale, always immediately responded when we contacted her, and provided us with good advice regarding our options. We were particularly impressed with Angela's attention to detail. We would have no problem referring friends or family who need the services of a realtor, and would definitely use Angela's service again.

I found Angela through her YouTube channel. Her videos showed me she had significant knowledge of the Summerlin market and specialized in out of town buyers. As we made the offer, the builder told us our offer arrived just after a $6k price increase. Through Angela's resources, we were able to determine our offer actually arrived prior to the price increase. Once we presented this info to the builder, they were happy to honor the original price. Angela was diligent in ensuring all necessary docs were provided on time. She and her associate helped with our walkthrough, pointing out small things I may have missed for the punch list. After we closed, her team helped me with a project I was having done prior to my move. I honestly didn't know the value of a realtor on a new construction purchase, but I sure do now. Thank you Angela and team!

Angela was awesome, always texted back or called when she could. Was very professional and respected my decisions/choices even when I went against her advice and she was right in the end. She was amazing at getting our deal done without us overpaying, I will definitely use her services again and have referred my friends who have also loved her. Just a phenomenal agent.

I was searching for a home to purchase in Las Vegas and I found Angela on the internet from her YouTube site.  I watched several of her postings and learned a lot about the Las Vegas area, as I was moving with my family from another state to relocate in Las Vegas.  I reached out to her and inquired if she would be willing to work with us, informing her that I had reached her from the information on her YouTube site.  She quickly responded to my inquiry and was very accommodating in working with us and answering several questions I had posed.  She listened to our needs and she worked with us to find our new home.  Over the course of three weeks, she communicated with us and set up visits to view the homes of which we were interested.  She was knowledgeable about the Las Vegas area and was able to help us locate a community that we were very happy to explore.  We took two visits to the community of Ardiente, a 55 plus active community and on our second trip there to see the homes, she helped us secure our new home!  We had a quick turn around of communication between realtors and we went into escrow rapidly due to her experience in real estate and her preparedness.  We closed escrow within one month and are very happy with our new home and new community.  We are very grateful to Angela for her knowledge, great personality, genuine desire to help others, her willingness to keep in communication and keep us posted on the proceedings of the home buying process.  We are now happily relocated to Ardiente and are very glad that we found Angela and her team.  She also linked us up with her colleague that helped us secure a loan quickly and efficiently.  We are appreciative of that as well.   We highly recommend Angela as a real estate agent.

We toured a few new communities with Angela and spoke to various builders. Angela is professional and responsive via email. She is also very helpful in providing feedback about resale value of a potential purchase, design trends and the local community. Would definitely recommend her as your agent in Vegas!

Angela represents as our buyer's agent. We were buying remotely so we like that Angela is tech savvy. She has very good interpersonal skills; easy to talk with. Our communication methods include phone, email, text messages, and of course face-to-face; Angela would accommodate whatever method we prefer. When we visited Vegas, Angela dedicated time for us and that was greatly appreciated. Throughout the entire process, Angela would give honest opinions on houses and never pressured us to settle on a deal. She managed to have the home inspection done early and also at our convenience. Because Angela is very popular, she can get busy sometimes. We missed opportunities to see a couple of houses when Angela's schedule was full, so I suggest to schedule early with her. Let me not forget to mention - Angela has a YouTube channel that is both educational and entertaining. Be sure to check it out.

Angela was our realtor as a buyer's agent. It went very well. Throughout the process she proved knowledgeable, trustworthy and tech savvy. Purchasing from out of state, factors such as responsiveness and good judgment were critical to help us move forward. Angela proved terrific in these areas, additionally she was thoughtful about sharing and helping us navigate the Las Vegas market. Especially noteworthy is her responsiveness and availability. Though she is popular and could get busy during the day, she would respond quickly via electronic means such as text or email. She would always schedule for 1-1 via facetime or a call if needed. The whole dynamic worked well for us. We came to trust her completely and grew to followed her on the process. I'd also like to call out her patience. She was dedicated to find the right result for the buyer, always taking time - never any pressure. Our home buying experience in Southern Nevada went smoothly, large part due to her expert and supportive assistance. Thank you Angela! Ryan.

My wife and I recent bought a home in Summerlin, Las Vegas, and Angela was our agent. For people like us who are out of state buyers and buy a home remotely, having a great local realtor is critically important; we were truly blessed by our decision to hire Angela as our agent. Angela is a highly professional, deeply trustworthy and extremely resourceful realtor. She worked diligently for us, acted with our interests in mind, and skillfully navigated us thru the red-hot real estate market of Summerlin in search of our dream home. Her familiarity of the process, deep insight of the market dynamics and her good relationships with other realtors in the area were a great asset for us in closing on the deal quickly and decisively, giving us a superior buyer experience. I would highly recommend Angela for people looking for a home in Vegas, especially for those out of state buyers looking for a great home in Summerlin.

We toured a few new communities with Angela and spoke to various builders. Angela is professional and responsive via email. She is also very helpful in providing feedback about resale value of a potential purchase, design trends and the local community. Would definitely recommend her as your agent in Vegas!

Angela O'Hare truly is My Favorite Las Vegas Realtor! Professional, capable, responsive and thorough. Angela succeeded in making our Las Vegas dream a reality. Angela applied her expertise at each step of the home buying process. Angela provided us a FaceTIme tour of the home. She knows the area where we had focused our search. She understood our priorities, and guided us effectively as we progressed through a streamlined process of offer, counter, acceptance, escrow and closing. Angela negotiated on our behalf, as well as advising as to what aspects would be reasonable. She had excellent rapport and communication with the loan officer, who proved to be equally capable and a delight to work with. Angela earned our trust. We are thrilled with our new home and grateful for Angela who made it happen with apparent ease. I can aver that selecting Angela as your Las Vegas Realtor will be a sure bet for a win.

Angela is the GO TO real estate agent for Las Vegas. Very knowledgable and an absolute pleasure to do business with. Do yourself a favor and hire her, you will not regreg it. Very highly recommended.

In an age of COVID restrictions, limited access, and logistics, Angela acted as our eyes and ears during our house hunting process. She is knowledgeable of the local comps and acted as a professional advocate in our absence. After losing two other homes in bidding wars, she secured the right home for us in the end.

We all know that finding a real estate agent in a new area can be challenging, especially when you live over 700 miles away! Social Media made this process easy for us. While doing research on the Summerlin area, we kept coming across Angela's YouTube channel- "Angela O'Hare- Las Vegas Realtor". After viewing a few of the tours of the area , it was quite evident to us that she is the EXPERT on Summerlin! The virtual tours assisted greatly in narrowing down our search parameters, and when we contacted Angela our conversations helped us to focus in on what we really wanted for this home. Angela responded quickly to our inquiries, and was very thorough in assisting us in our search for our "dream home". We received daily emails from Angela with the latest listing that met our criteria. We made two trips to search for a home and each time Angela was fully prepared with information about each home, the neighborhood, and Summerlin insider knowledge. Angela is respectful of time and did not waste any by showing us homes that did not meet our criteria. I would be remiss if I did not mention the team Angela has assembled to assist her clients. The loan specialist Angela recommended went above and beyond to assist us. As we were progressing through the escrow process, Angela made sure that everything was addressed on time and in an efficient manner. Once we moved in, Angela made sure to check in to make sure everything was going well. Purchasing a home is stressful, however, securing Angela O'Hare as your real estate agent will not only lower the stress tremendously, you will actually have FUN during the process. It was a pleasure to work with an outstanding professional!

My wife and I highly recommend Angela O'Hare and her realty services.  We recently flew to Las Vegas from Minnesota to buy a condo.  When our first realtor fell through, we called Angela on very short notice.  We had seen her Summerlin YouTube videos and were impressed.  Angela made special arrangements and was able to show us six properties the very next day.  We were ultimately able to close a deal in just over a month.  Angela was very knowledgeable and guided us through every step of the process.  Our experience with Angela and her team could not have been smoother.  Angela truly is our "favorite Las Vegas realtor," and we will certainly use her again!

Most amazing Real Estate team! They helped me look at so many houses until we found the perfect one. They made sure to listen to my needs and wants, to find my family the perfect house in the perfect neighborhood! I would highly recommend them to any of my family and friends to help them find a home!

Brian and Angela helped us land the perfect condo for our downsizing family. They made everything easy every step of the way. They responded quickly to all of our requests, and were available to show the property we purchased as many times as we needed. We were very happy with the deal they negotiated on our behalf. We were expecting things to be bumpier. They made the whole process smooth and easy. The O'hare team got the job done!

The O'Hare team have great connections, they are honest, reliable and straightforward. I wouldn't even think about dealing with another realtor. If you want to close your deal smoothly and fast, the O'Hare team is the way to go. They will answer every question you might have, point out things you wouldn't even notice. They have a terrific sense for pricing of every property and they know what is going on the market. They deliver 100% every time and you feel very secure.

As a first time home buyer, I had more questions than answers on how I was going to find the right house. Angela and the O'Hare team helped me through the entire process and helped find the perfect home for me. 5 stars !

Angela and Brian made the hectic process of selling our home as smooth as possible. We had asked Angela to find us a buyer who would be able to lease back to us while we wait for our new home to be built and within 4 days of listing we had multiple offers and settled on an all cash, quick close offer. She helped us price our home correctly and really knew our neighborhood.

Angela & Brian O'Hare are the best! The team produced solid customer service and were very attentive to my needs. As a veteran, the team knew the how to handle the VA and pair me with a loan officer that could muscle any deal. The team took the time to to make sure I understood my rights as a home new owner and made sure to go the extra mile with contacting me daily for questions, answers and to touch base. This is my second time purchasing a home and it has been a better-lasting experience compared to my first time. The O'Hare team definitely has earned my trust and business in the future.

Angela and Bryan O'Hare help me to get ready and sold my house in one day, communicate very well and I love them so much and they will get my new house very soon.

The O'Hare Team are the best! Angela and Brian find what we looking for, and they were always there for us. Reliable, honest and ready for us day or night. We were so happy for the deal they negotiated for us. They work smoothly, fast and looked for the details that we even realized. They worked for

 

us 100% and made best deal for us. We will be recommending O'Hare Team to our family and friends.

Had a very easy time working with Angela and Brian. To top it off, they're very nice people. Responsiveness was amazing. Text or call, they got back to me almost immediately. Hopefully I'll never move again, but if I do, I'll be sure to call on the O'Hare team.

The O'Hare team (Bryan and Angela) exceeded our expectations! They stuck with us every step of the grueling and stressful loan process. There were a couple of times we wanted to back out due to the unrealistic requests from the lender but the O'Hares were always there to reassure us there is a "

 

light at the end of the tunnel " and that they had been through worse lenders. Angela and Bryan are extremely professional and are very knowledgeable in their line of work. I will definitely recommend them to our friends and family!

Brian and Angela O'Hare ( The O'Hare team) Are Awesome, They Handled the sale of our old home and the purchase of our new residence. They were essential to us getting 12K over the asking price of our old home and helped us negotiate the purchase of our new home for 9K under asking price. They are

 

excellent realtors. Who are super knowledgeable with the Las Vegas Market. They are very professional and trustworthy and made themselves available to meet our needs at all times. Over the years, we have sold and purchased numerous homes, in Las Vegas and the O'Hare team is the best Realty team we have had the pleasure to work with. We recommend them to all our family and friends who are thinking of buying or selling a home in Vegas.

They kept us informed fully on all of the details involved during the sale proccess. If possible we will positively recommend their services in the future.

Angela and Brian were wonderful! They listened to our needs and worked very hard finding us the right house. They also had excellent ideas and help selling our house. Angela was prompt returning calls and addressing any issues . I would highly recommend this awesome team!

I cannot say enough good things about my home buying experience with Angela & Brian O'Hare. They are extremely helpful and kind. Instead of being stressful, my experience was a very pleasant one, thanks to them. They are an awesome team!

I found Angela and Brian on Zillow. They were very responsive to my request to see homes, and scheduled viewings promptly. They assisted me through the entire process, from viewing homes, signing the purchase contract, applying for the mortgage, completing the walk-thrus and closing the loan. My

 

mortgage company was not very responsive, so Angela stepped in and also contacted the mortgage company and pushed the approval process along. She and Brian attended the initial walk-thru and noted all the maintenance and service information the construction manager told me. This was an unexpected and greatly appreciated gesture, as I would of never remembered all the items discussed during the walk-thru. Angela attended the final walk-thru to insure items pointed out during the initial walk-thru had been addressed and corrected. She also attended the closing at the Title Company, reviewing documents to assure the terms were what were agreed upon with the Lender. She shared in my excitement of purchasing a new home, by taking pictures for my memory book. Working with Angela and Brian was such a pleasure. If you want an honest, caring, involved and responsive realtor, then Brian and Angela are the team for you. I highly recommend them, they are awesome!

Angela and Brian are awesome. They listened to all of our wants and concerns and helped us close on a great house. They were very knowledgable about every aspect of the home buying process. Any question we had was alway quickly answered. This is our first home and I'm so thankful that they were

 

there through every step.
Homebuying Experts
About the Speaker
ANGELA O'HARE, a real estate agent and first-time home buyer expert, will provide a FREE live webinar to teach you about purchasing your first home and saving money. At the same time, you will learn about Affordable Financing Options that will save you hundreds of dollars when acquiring a home.
She has assisted hundreds of first-time homebuyers in purchasing their first home and would be delighted to be a part of your house-buying adventure.
Simply fill out the form above to book your spot!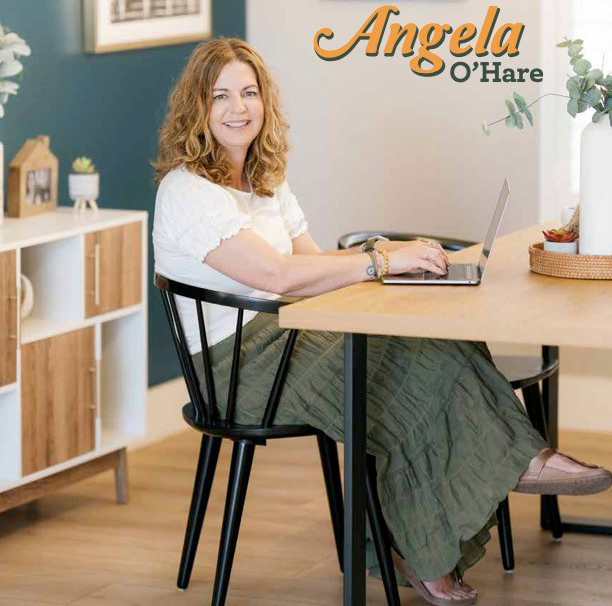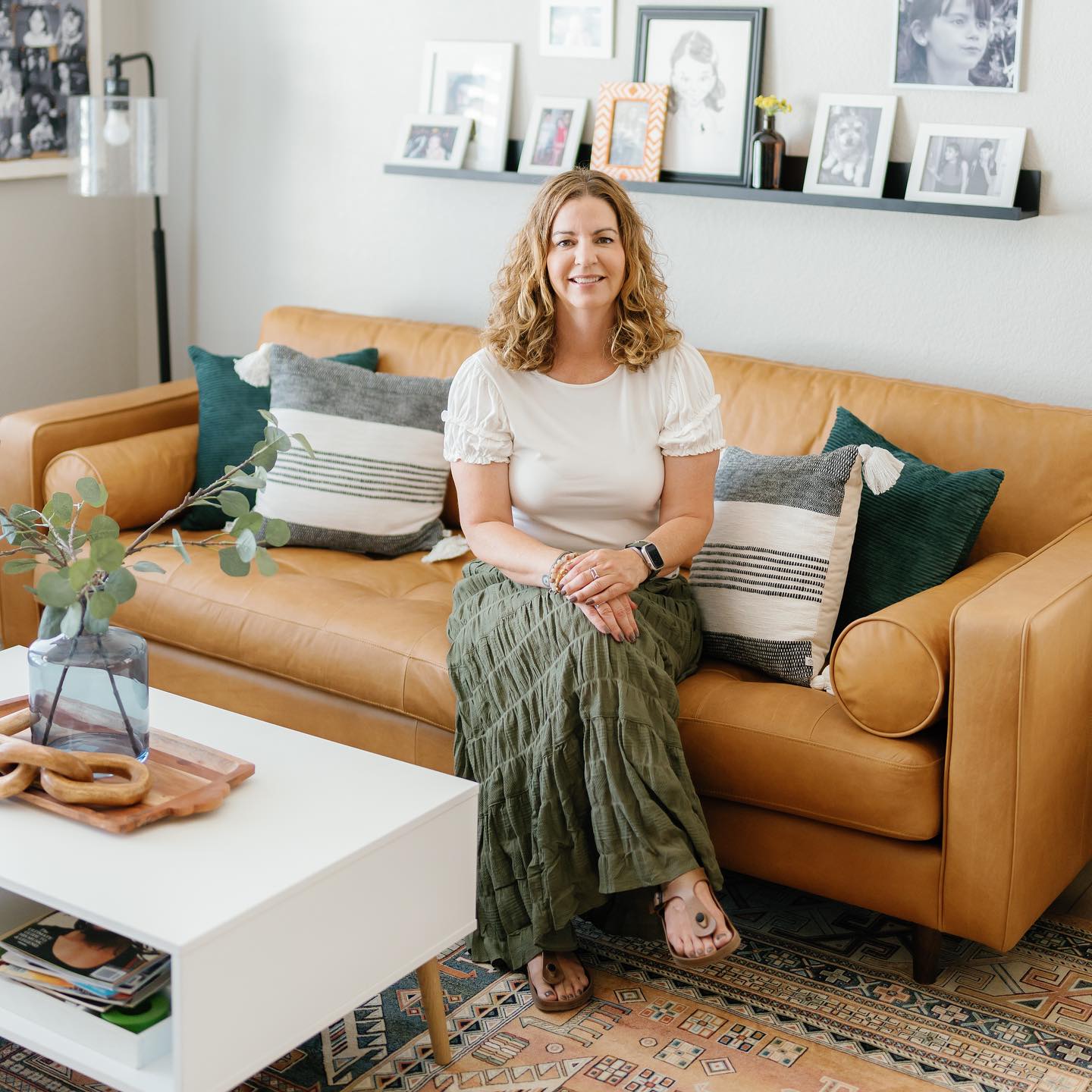 ​Establish your baseline, so you can determine your readiness to buy, and strategically remove any roadblocks
​Get pre-qualified for a mortgage, so you can understand your buying power and maximize your negotiating power
​Avoid costly mistakes, so you can avoid wasting time and money and move in the right direction
​Map out your unique plan, so you can achieve your homeownership goals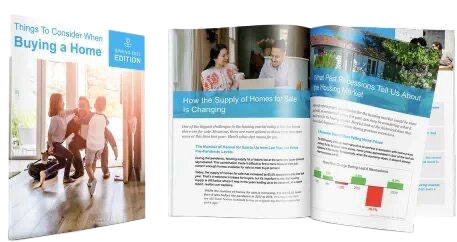 Save thousands on purchasing your first home!
Don't make the costly mistakes that could cost you thousands when buying your first home join us at the live webinar.