Welcome to Summerlin North!
The Summerlin Master Planned Community is divided into four associations (Summerlin North, Summerlin South, Summerlin West, and Summerlin Centre), which oversee two dozen commercial and residential villages. In this article I will go over what villages entails in Summerlin North and their locations.
(It is important to note that Sun City, Siena and Red Rock Country Club are private village developments with their own master associations and they are not a part of Summerlin's master community association structure or The Summerlin Council.)
Development of Summerlin officially commences with the community's first village – The Hills in 1990. A 394-acre residential village, The Hills is anchored by The Hills Park flanked by Ernest A. Becker, Sr. Middle School and William R. Lummis Elementary School.
The Latest Listings in Summerlin North
You have found the right website to search for all homes for sale in the Summerlin North area. Summerlin North is one of my favorite areas to live. Having lived in The Pueblo and The Hills Village for over 11 years, I can honestly say it is a wonderful place to live in and raise your family in.
Summerlin North Villages include: The Hills, The Hills South, The Pueblo, The Trails, The Crossing, The Canyons, and the Arbors. The zip codes for Summerlin North are 89128, 89134 and 89144.
Here is a historical timeline as to when each of the villages in Summerlin North were built, along with other milestones in this awesome community.
Summerlin North Villages
The Meadows School opens as first facility in Summerlin: 1988
Summerlin Parkway was completed: 1990
The Hills: 1990
The Hills Park opens: 1990
First Family moves to Summerlin: 1991
The Hills South: 1991
Tournament Players Club opens: 1992
The Pueblo: 1992
The Trails: 1993
The Trails Community Center: 1993
The Trails Park: 1993
The Trails Paseo Park: 1993
Summerlin Library & Performing Arts Center opens: 1993
Lummis Elementary School opens: 1993
Becker Middle School opens: 1993
The Crossing: 1994
The Canyons: 1995
The Arbors: 1996
Summerlin Hospital Center Opens: 1996
Palo Verde High School opens: 1997
John W. Bonner Elementary School: 1997
The Trails Village Center opens: 1998
Nevada Ballet Theatre relocates to Summerlin: 1999
JW Marriot, formerly The Resort of Summerlin opens: 1999
Elizabeth Ann Seton Catholic Church: 2000
Sig Rogich Middle School: 2000
College of Southern Nevada: 2000
Veterans Memorial Leisure Services Community Center: 2000
Bob & Sandy Miller High Tech Center: 2003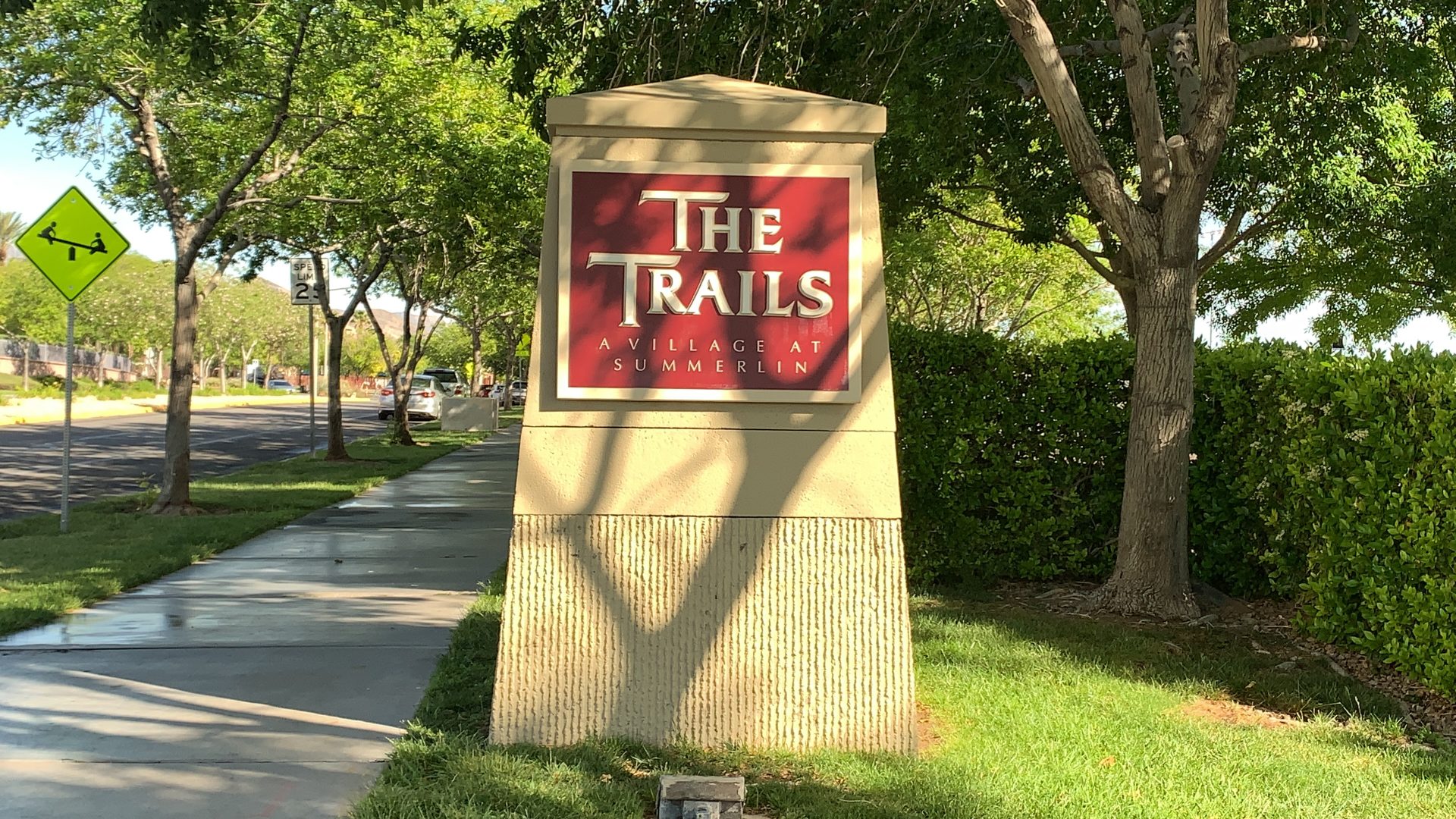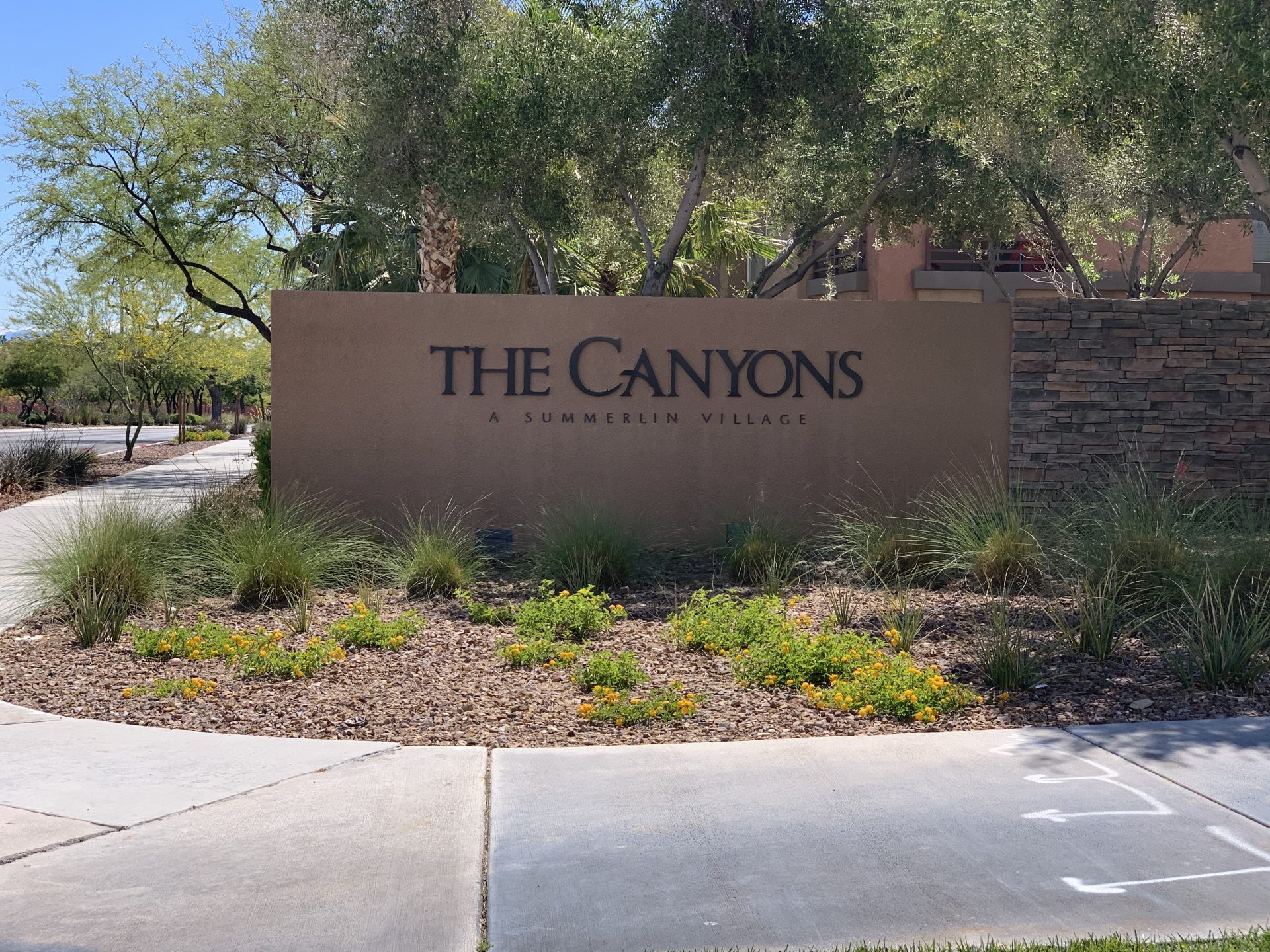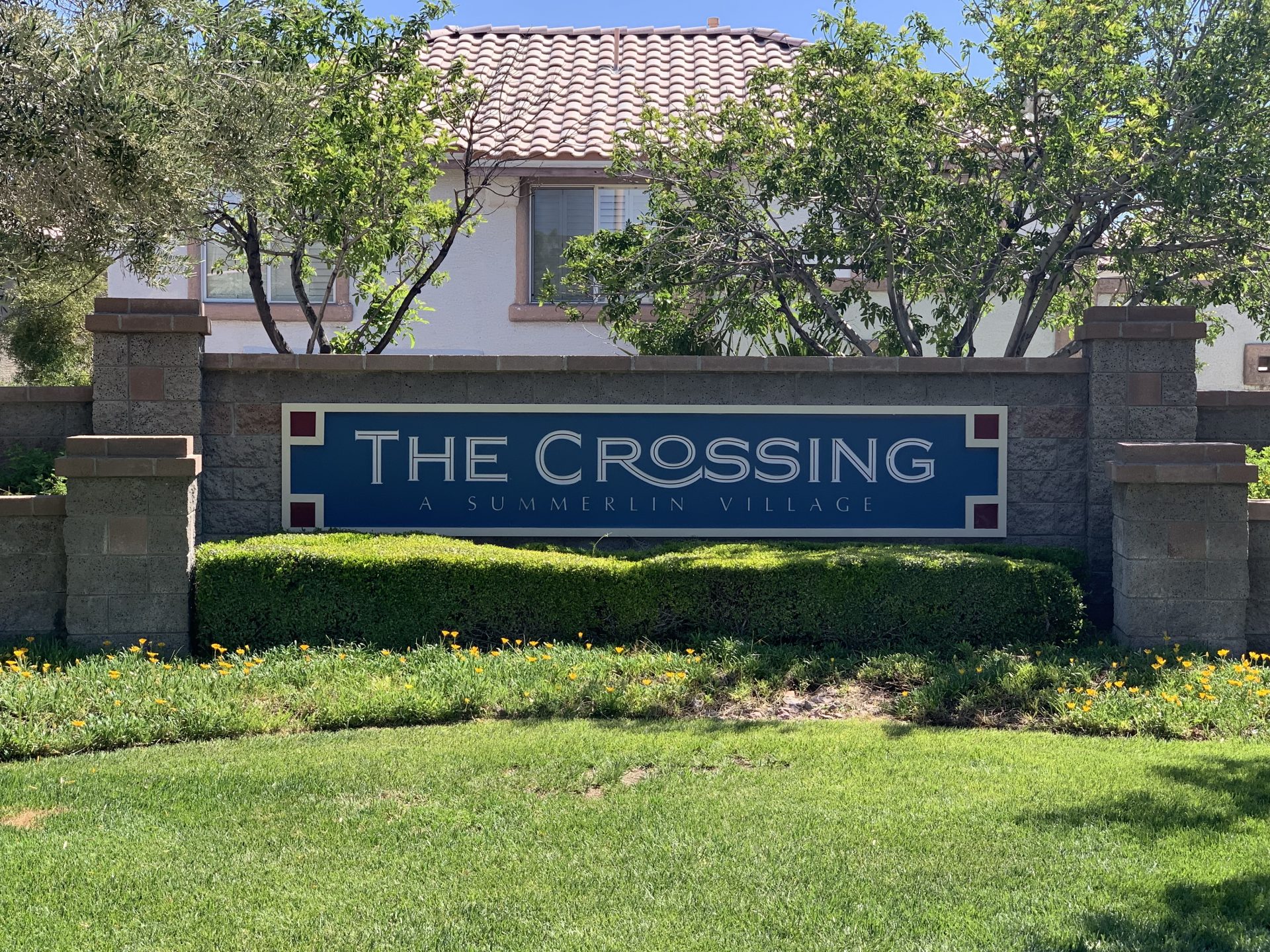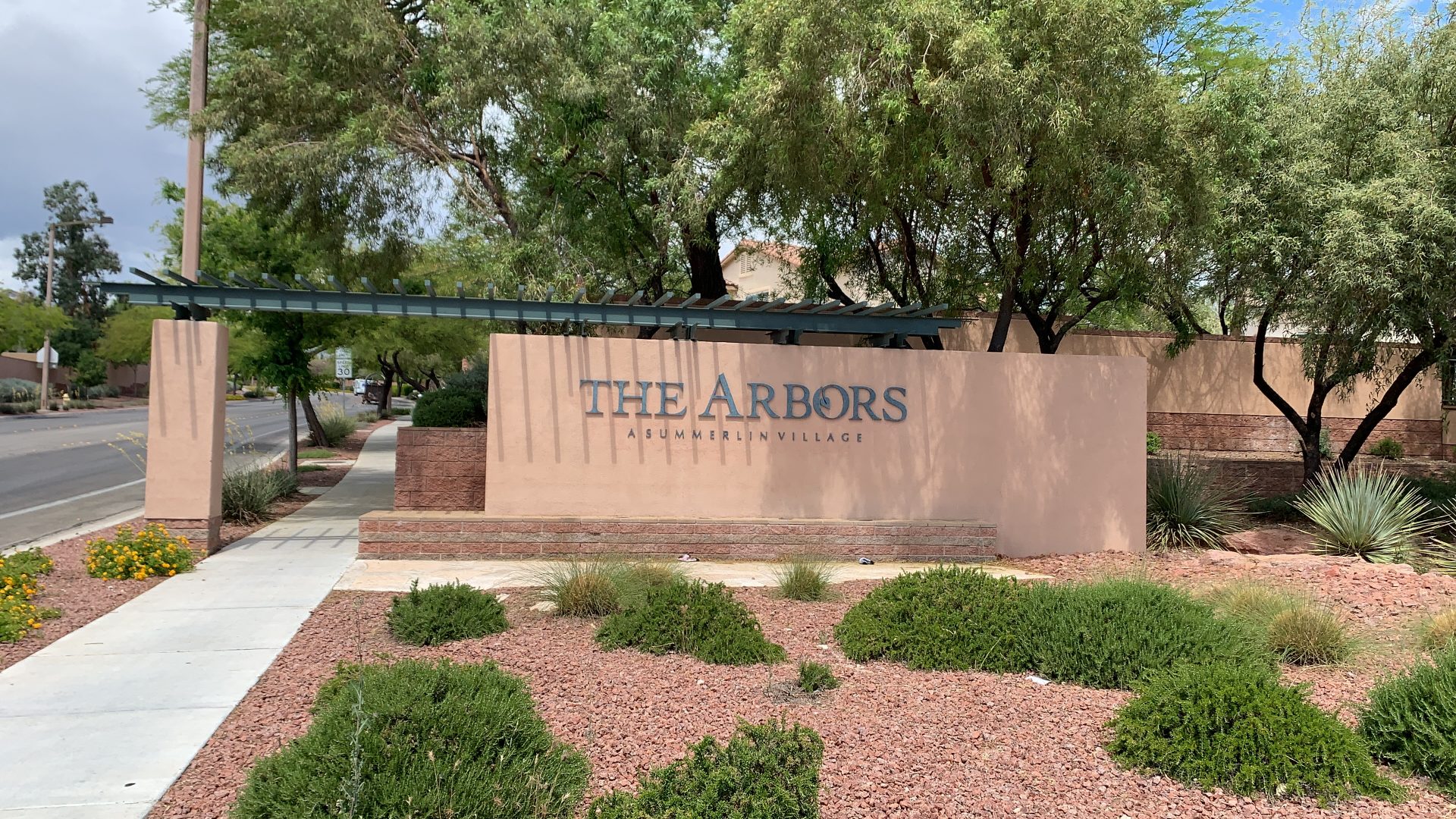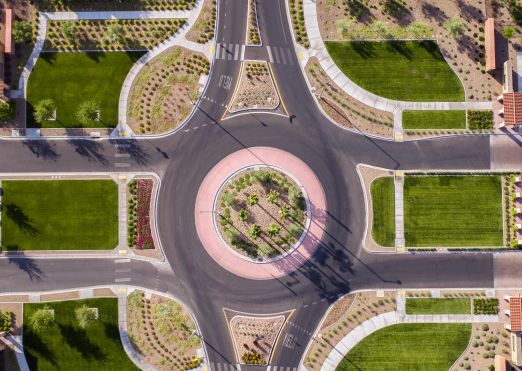 Living in Summerlin North
Summerlin North Amenities
Large community parks, which are available for free public use, are located throughout Summerlin. As of today, there are 25 community parks that feature a variety of recreational amenities, which may include: community centers, barbecue areas, walking trails, playgrounds, swimming pools, interactive water features, soccer fields, baseball fields, football fields, basketball courts, tennis courts, volleyball courts, bocce ball and shuffleboard courts, and motorized toy areas.
In addition, the parks with community centers typically offer special events, classes, and children's camps.
The Hills Park – 9100 Hillpointe Road, 89134
This 7-acre park features a large central picnic pavilion, open lawn amphitheater and stage, children's play area, two lighted tennis courts, sand volleyball court, half baseball court and seven picnic ramadas.
The Trails Park and Pool – 9550 Trails Center Drive, 89134
The Trails Park is a nearly 15-acre park that features a lighted baseball field, two lighted softball fields, a swimming pool with bathhouse, wading pool, children's play area, meadow area, basketball court and picnic tables.
The Pueblo Park – 7663 Lake Mead Blvd., 89128
The Pueblo Park is a 60-plus-acre linear park that features a desert interpretive garden, two children's play areas, eight-foot-wide multi-use path, four-foot wide jogging path, natural areas, basketball court, open play areas and an exercise station area.
Arbors Tennis & Play Park – 610 Sageberry Drive, 89144
With five outdoor lighted tennis courts and a pro shop, the Arbors Tennis and Play Park is the home of Summerlin's youth and adult tennis program. The park also features a unique custom-built tricycle tract for toddlers set within "Arborville," picnic pavilion, lighted basketball court and open play areas.
Cottonwood Canyon Park – 915 Canyon Bluff Circle, 89144
This linear park is situated within a natural wash and runs the length of The Canyons Village. In addition to children's play areas, the park is lined with trails. The park's linear-design accommodates one of the most popular trail areas in Summerlin and is used by runners, strollers and roller-bladers alike.
The Crossing Park – 1111 Crestdale Lane, 89144
The twelve-acre park features two full-size lighted soccer fields, a shaded children's play area, and picnic ramadas.
Oxford Park – 700 Anasazi Drive, 89144
This park features a 90' stadium-style baseball field and open play are for residents' enjoyment.
Tree Top Park – 600 Sageberry Drive, 89144
This 5.2-acre park in The Arbors village features a T-ball field, a picnic pavilion and children's play area.
Community Centers
Location
1910 Spring Gate Lane
Las Vegas, NV 89134
702.341.5500-phone
702.256.1670-fax
Hours of Operation
Monday through Friday, 9 a.m. to 9 p.m.
Saturday, 8 a.m. to 12 p.m.
Sunday, Closed
The Trails Swimming Pool
Trails Swimming Pool is at 9550 Trails Center Drive and is open seasonally.
Spring hours:
Saturday and Sunday only, 12 – 5 p.m.
Summer hours:
Monday – Thursday, 11 a.m. – 6 p.m.
Friday – Sunday, 11 a.m. – 8 p.m.
Fall hours:
Saturday and Sunday, 12 p.m. – 5 p.m.
Daily Fees:
Resident adult: $4
Non-resident adult: $7
Resident child (2 – 17): $3
Non-resident child (2 – 17): $5
Season passes are available for $35 per person. The Trails Swimming Pool is open to the public.
Pavillion Center Community Pool
Pavilion Center Pool is located at 101 S. Pavilion Center Drive. They offer a variety of amenities and is open year-round. This community pool is managed by the City of Las Vegas.
Enclosed 50-meter X 25-yard indoor pool
14-lane competitive pool
One-meter springboard
Three-meter springboard
Outdoor pavilion and party areas
Swimming lessons
Water exercise classes
Homeschool classes
Log Rog Rolling classes
Springboard diving classes
Available for birthday party rentals
Daily fees at Pavilion Swimming Pool are:
Kids 3 & under: FREE
Kids 4-17 years: $2
Adults 18-49 years: $3
Adults 50+: $2
Pool Membership Passes are available. The cost of passes is as follows:
Child (age 4-17): 1-month $15, 3-month $35
Adult (ages 18-49): 1-month $30, 3-month $70
Senior (ages 50+): 1-month $15, 3-month $35
Pavilion Swimming Pool is open to the public.
Summerlin North Community Association
2120 Snow Trail
Las Vegas, NV 89134
702-838-5500 phone
702-256-2585 fax
Hours of Operation
Monday–Friday 9:00 a.m. – 5:00 p.m.
Saturday and Sunday – Closed
Incorporated 9/25/1990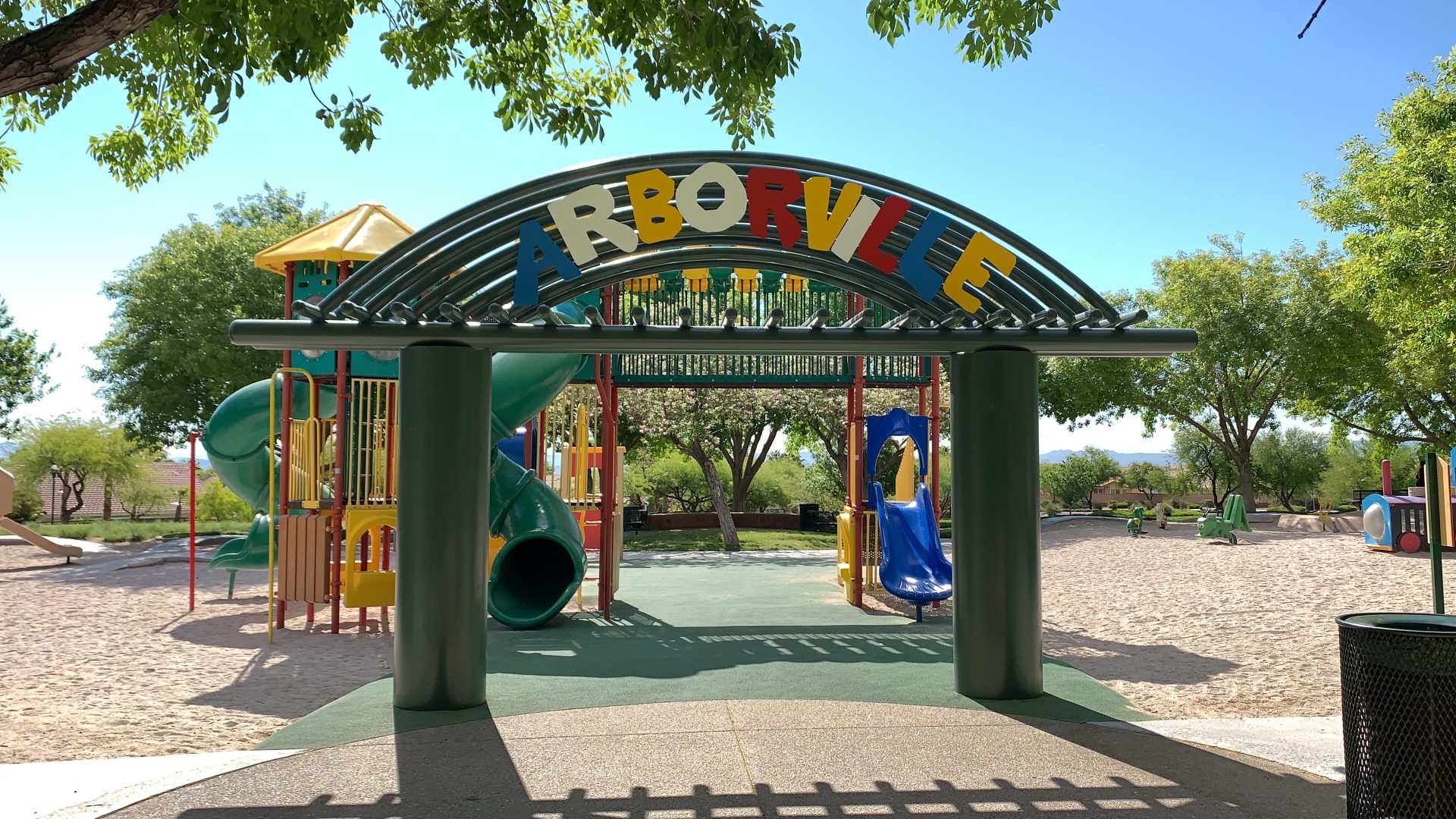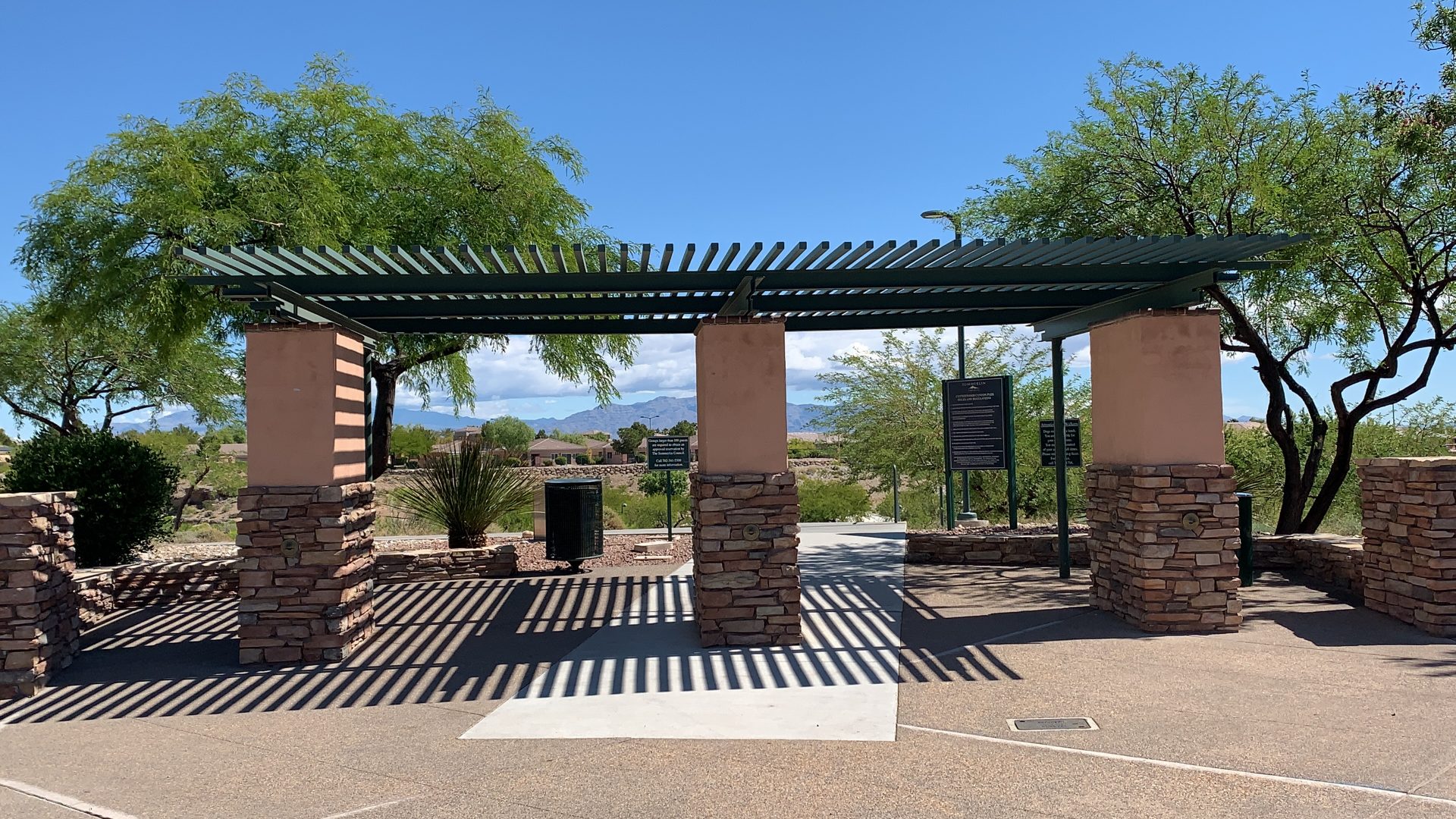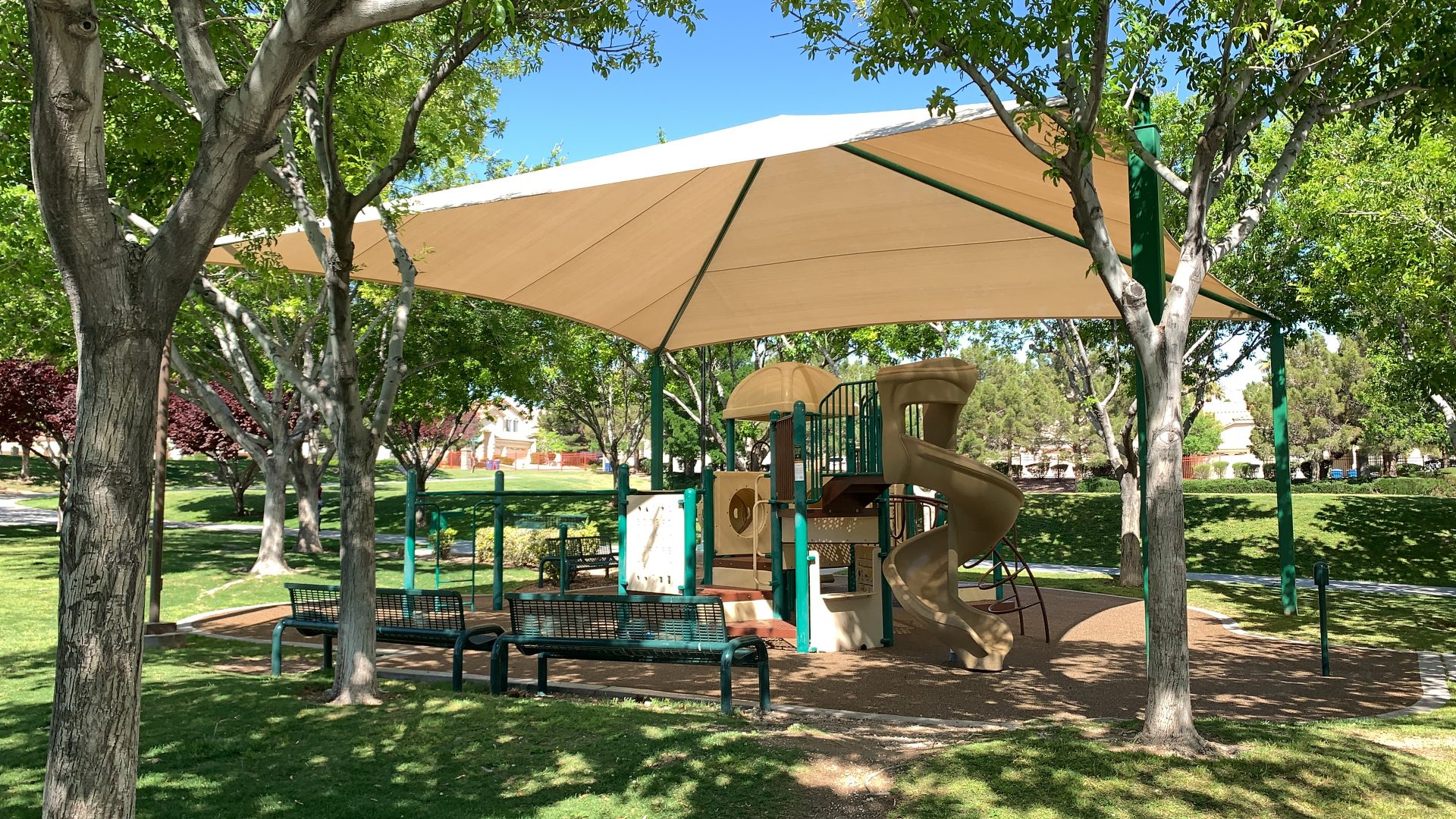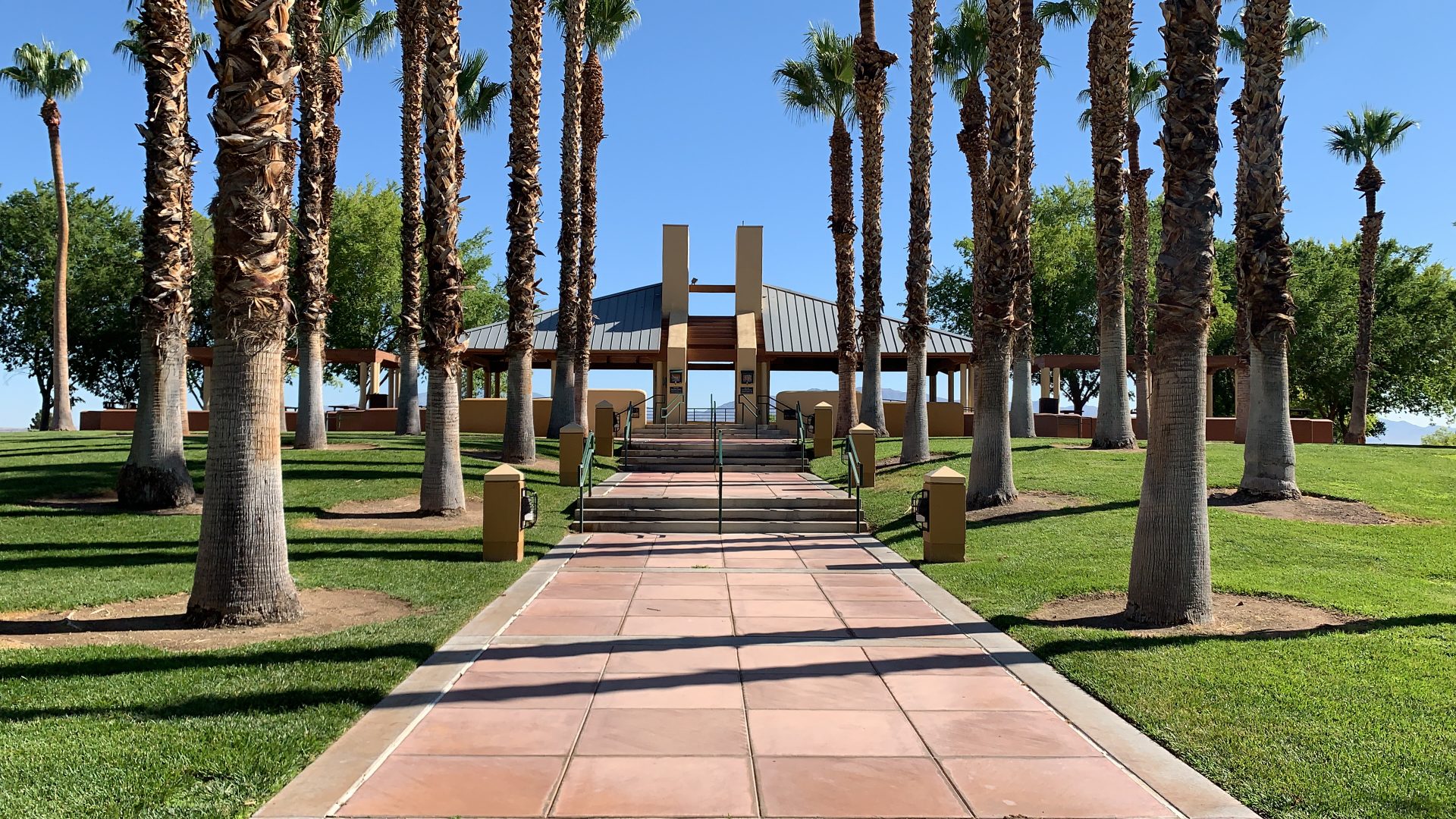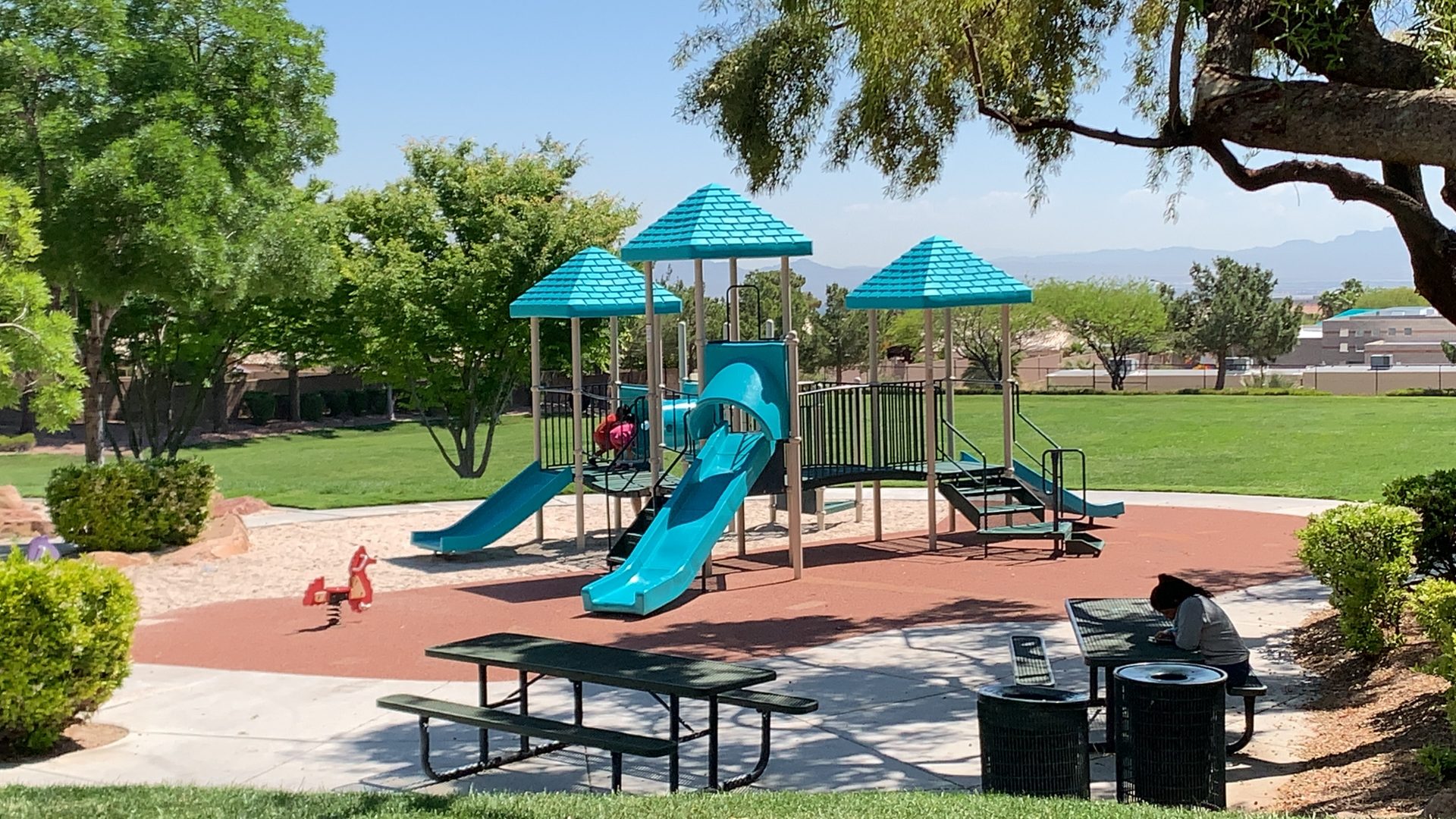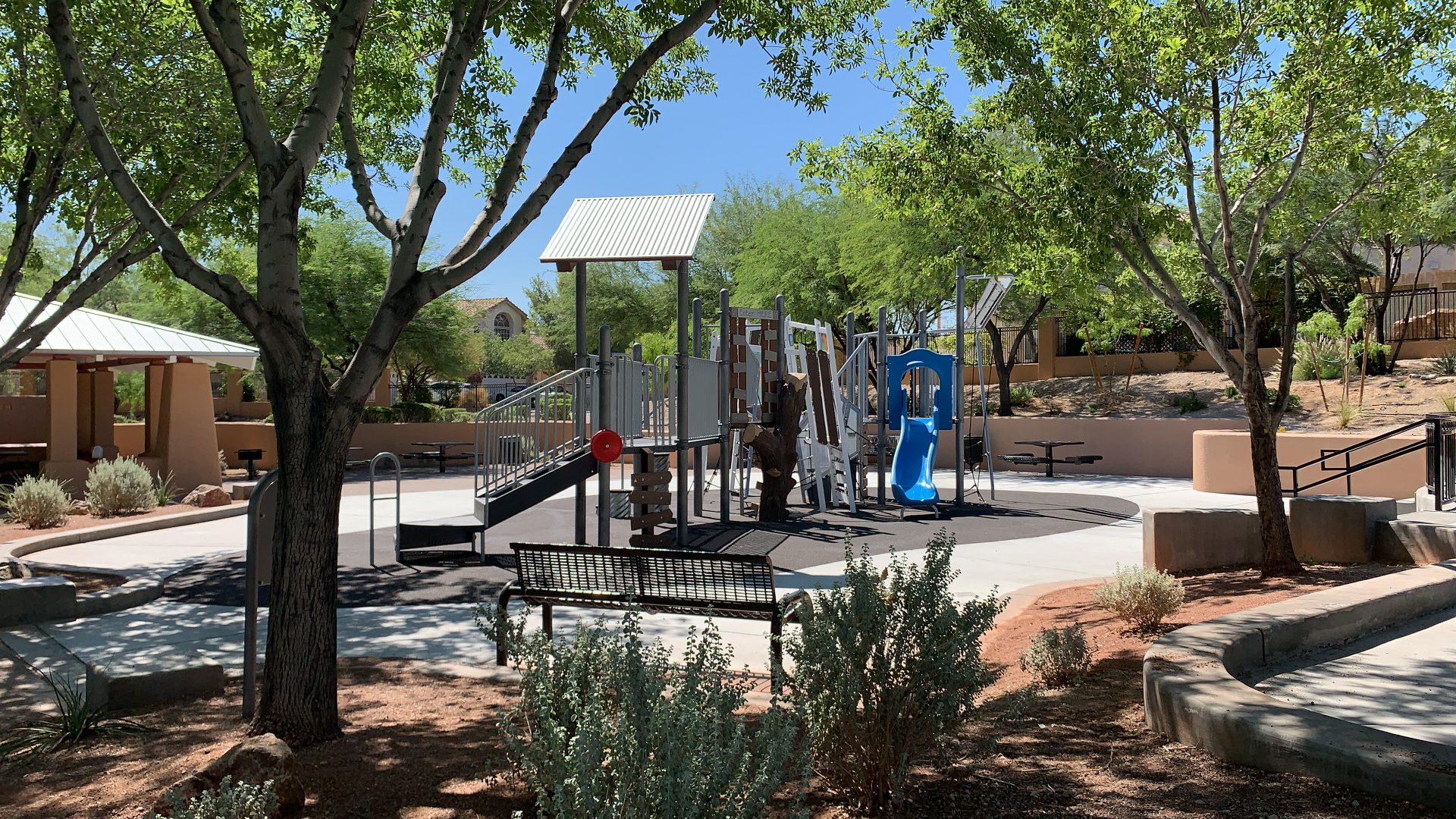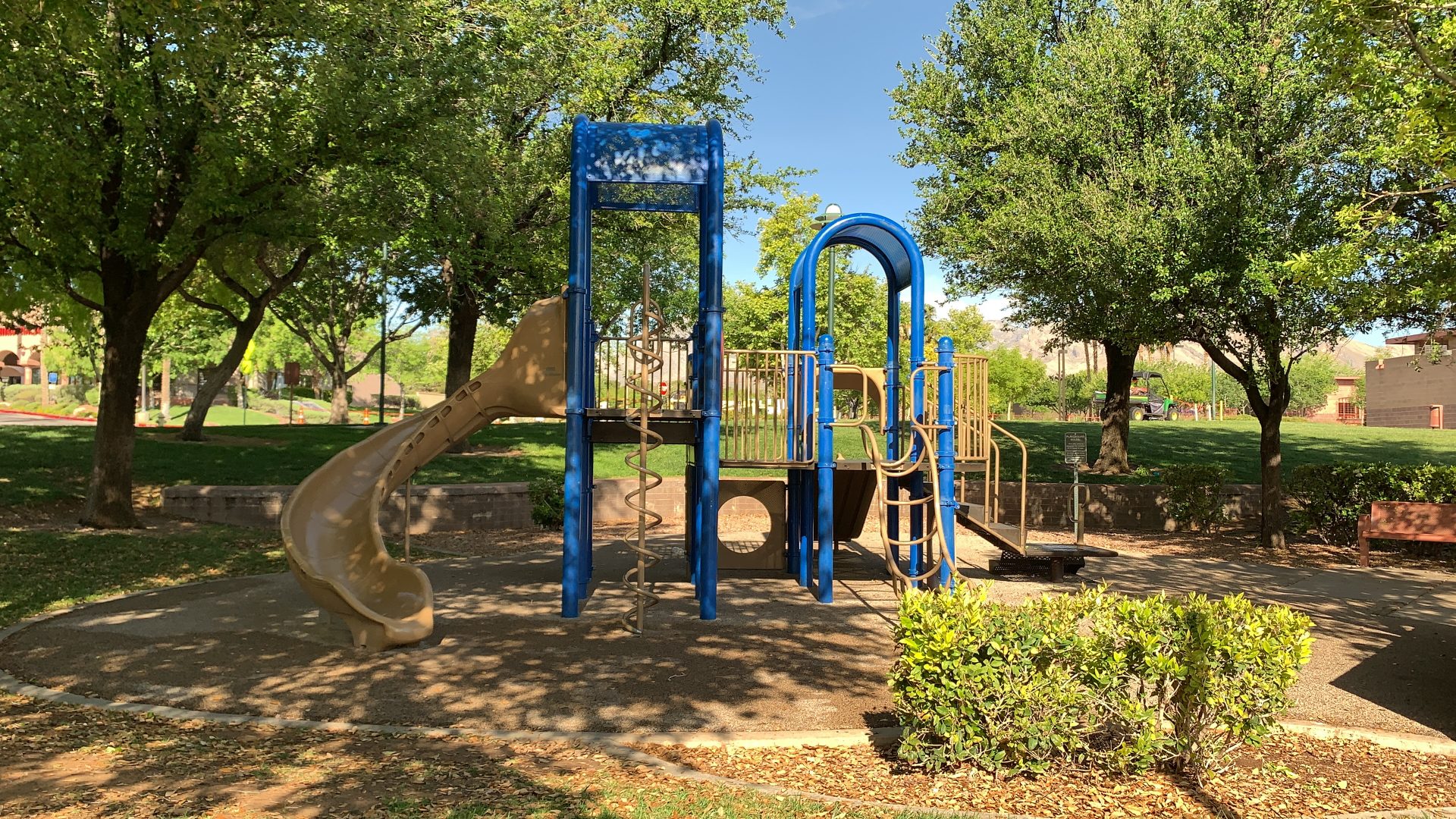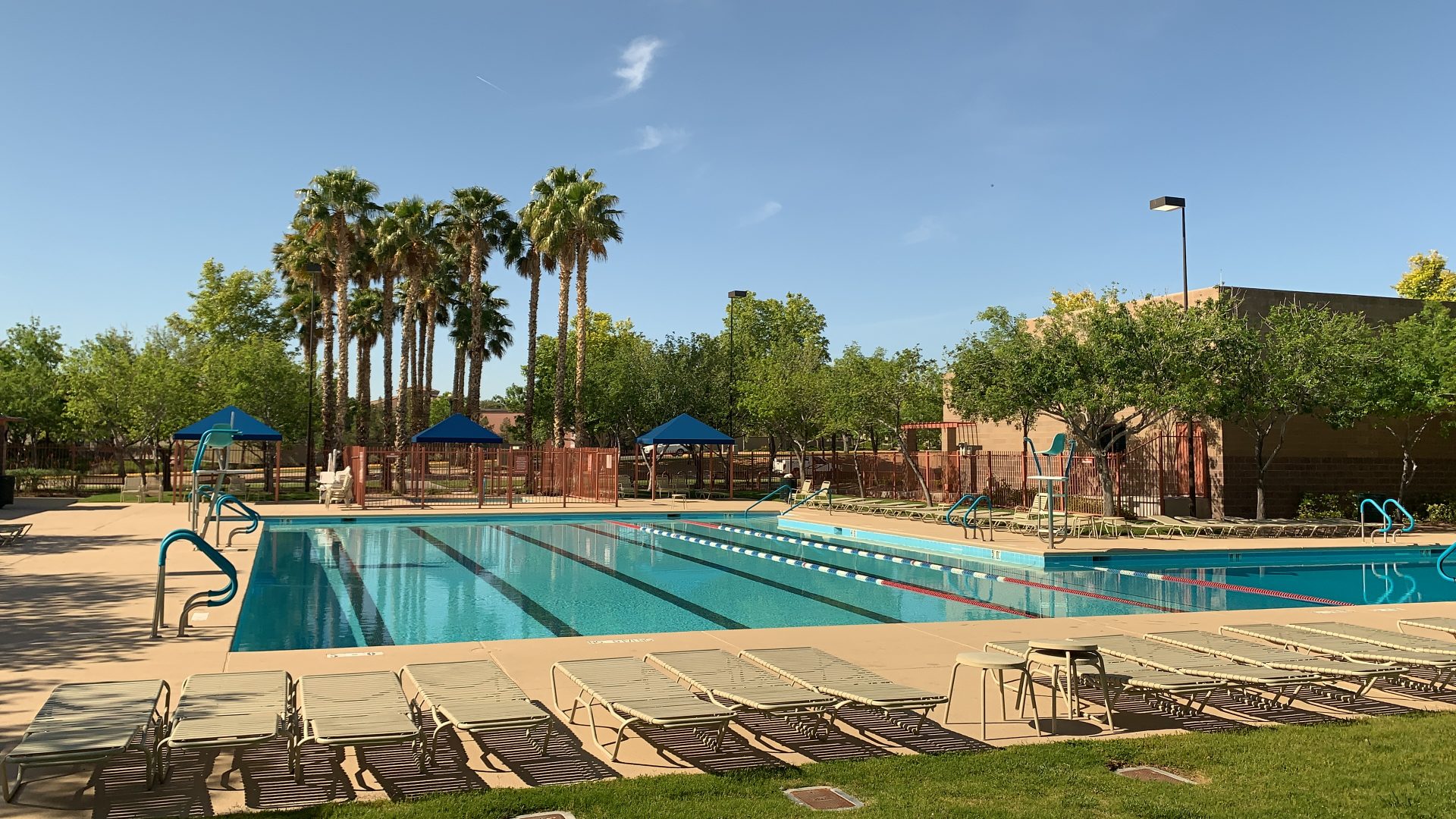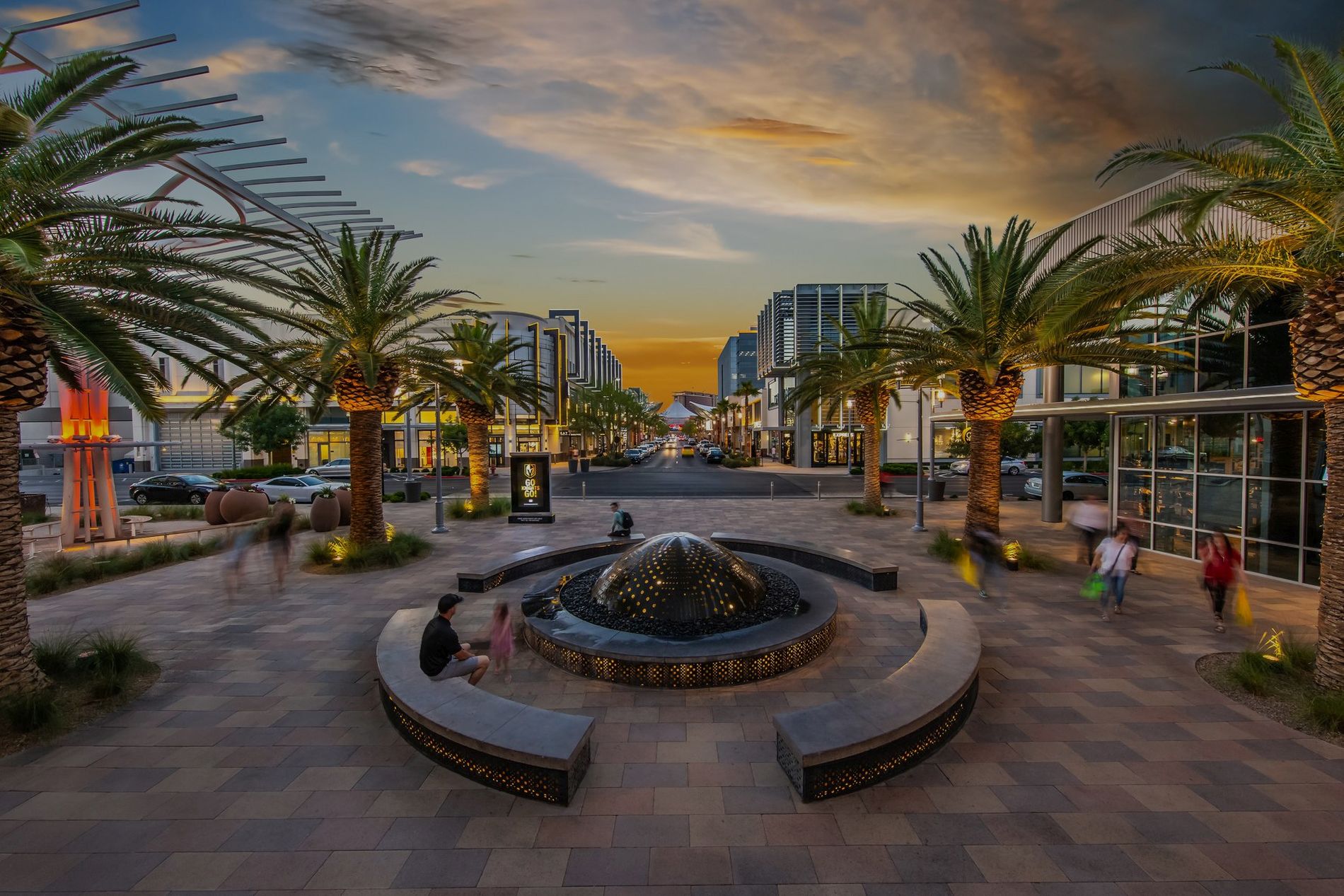 Reach out for more info on this Community!