Las Vegas Home Buyer Guide Booklet
CLICK ON THE IMAGE BELOW TO GET YOUR FREE HOME BUYER GUIDE!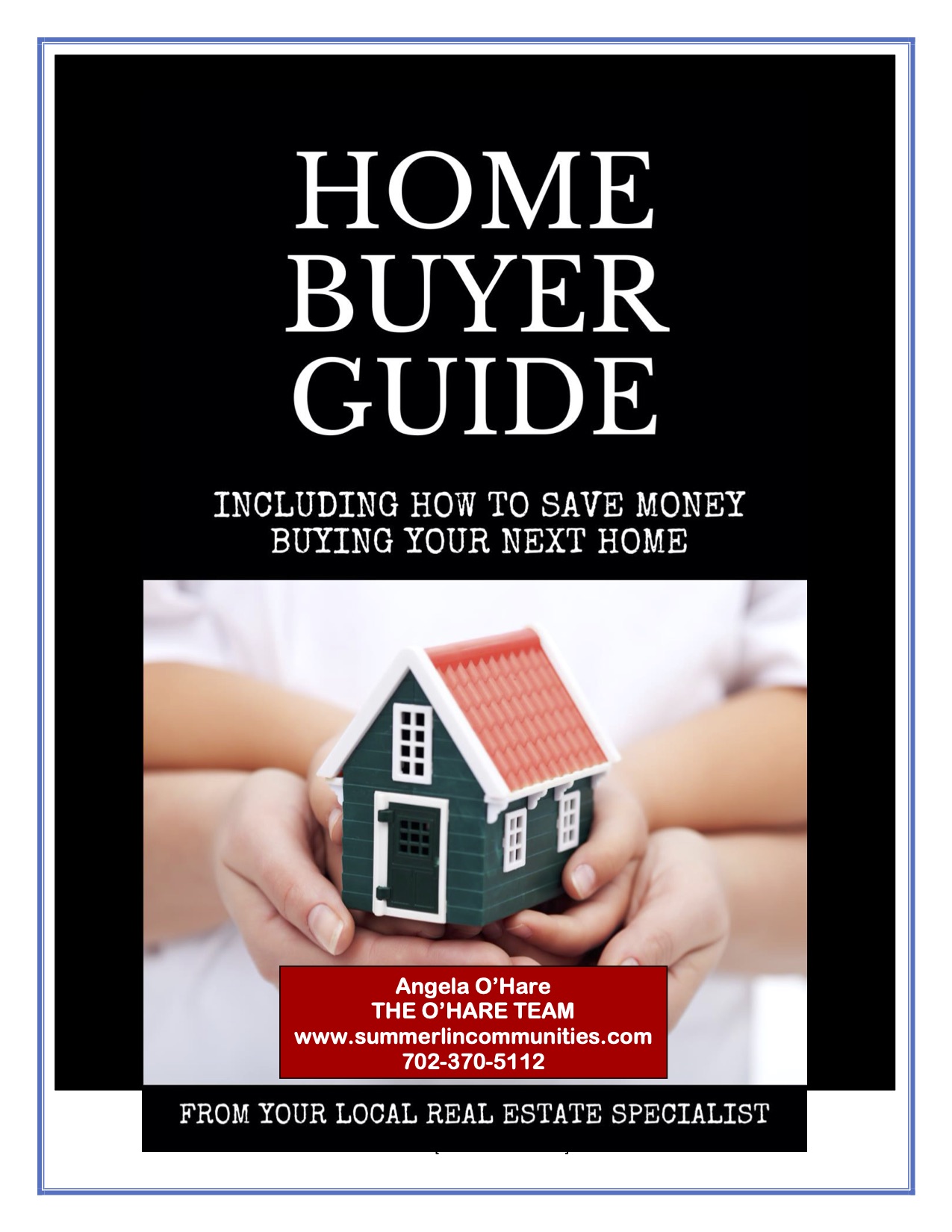 Also learn more about the home buying process! Click HERE
Homeownership is one of the core concepts of the American Dream. When a person is ready to make that dream a reality there are certain steps to buying a home that must be followed.
The home buying process is one of the most exciting, and frequently stressful, experiences you'll ever go through. This holds true whether you've bought many homes or you're looking to buy your first, whether you're in the market for a new primary residence, an investment property or that perfect vacation getaway.
Today's real estate market can offer more opportunities, yet can be filled with more risks than ever before. There are a multitude of factors to consider and decisions to make. When buying, it's crucial to have all the available resources necessary to make a well-informed decision. As well as the time required to make use of those resources.
It's important to enlist the help of a trusted real estate professional who will be able to provide expert guidance at each step of the home buying process.
Buying real estate is a complex matter with many factors to consider since no two homes or transactions are exactly the same. Moreover, with all the unique opportunities and potential pitfalls of the current market, it's more important than ever to contact a real estate professional once you've decided to buy.
When choosing a real estate professional to guide you through the property search, financing, negotiation, and transaction processes, you should consider their local market knowledge, experience, and track record.
Discuss the type of home you're looking for, including style, price & location. Did you know that as the home buyer, your agent's commission is paid by the seller of the home? This means your representations costs you nothing!