Stonebridge Park
Welcome to Stonebridge Park, one of the newest parks in Summerlin. There is no community in Southern Nevada with more parks than the master-planned community of Summerlin – nearly 250 of all sizes and types.
Summerlin is also known for its expansive outdoor recreational amenities, including the 150-mile Summerlin Trail. In fact, every Summerlin village is centered around a large community park or open space, while each of the community's neighborhoods is required to have its own smaller parks, reflective of a planning requirement which dedicates significant acreage to open space, parks, trails and recreational use.
The community's nearly two dozen major community parks range from five to 20 acres and feature an impressive variety of recreational amenities, including 16 tennis courts, 14 baseball/softball/t-ball fields, 11 basketball courts, seven soccer fields, three sand volleyball courts, community centers and pools, a football field, outdoor roller-skating rink, and several interactive water-play structures and shaded picnic ramadas.
Stonebridge Park – 860 Cross Bridge Rd., 89138
Stonebridge Park is a 10-acre village park located in the Stonebridge Village and includes; lighted soccer fields, basketball court, exercise area, pickle ball courts, tot lot, shaded playground, open areas, trails, and picnic pavilions.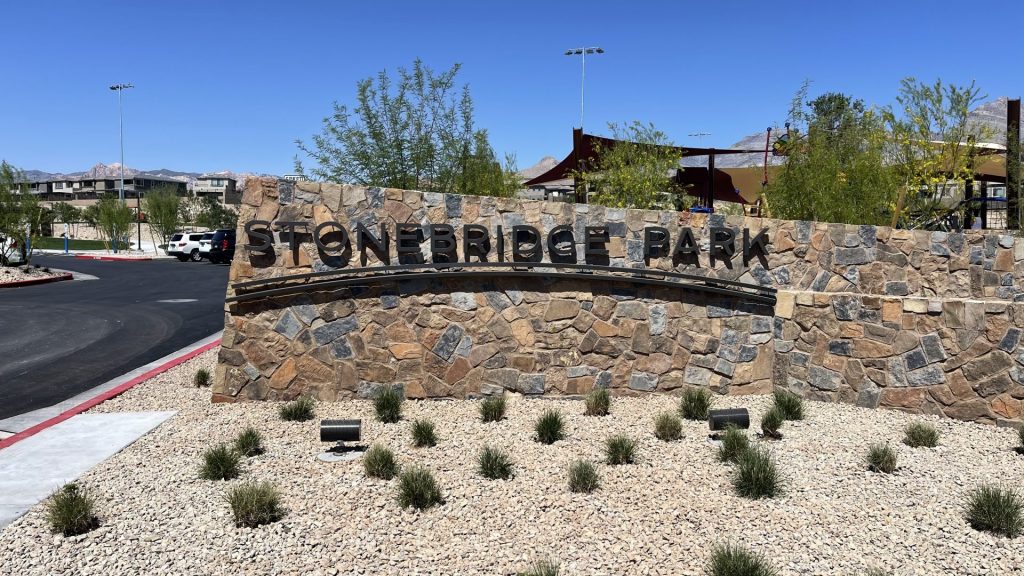 Also, if you are thinking about buying or selling in the Las Vegas Valley, CLICK HERE or you can call me at 702-370-5112.
Subscribe to our YouTube Channel: http://bit.ly/YouTubeAOHare
Angela O'Hare
Favorite Las Vegas Realtor
Home Realty Center
Lic. #180246
702-370-5112
[email protected]
www.neighborhoodsinlasvegas.com