Top 5 Vintage Neighborhoods in Las Vegas
Vintage Neighborhoods: One of the best kept secrets in Las Vegas is that the city has several vintage neighborhoods containing a treasure trove of "Modern"-style houses. Most of these houses were built between the 1940s through the 1980s and fit into this category, whether they are called ranches, ramblers, Desert Modern, Palm Springs Modern or simply Mid-Century Modern.
Together these houses define a style of architecture that emphasized open floor plans and ample windows, with the goal of opening up interior spaces and bringing the outdoors inside.
Although Las Vegas has several historic neighborhoods, only some of them are officially designated as historic. To receive recognition by the city, historic neighborhoods must be more than 40 years old, represent a strong connection to the city as it once was, and have unique architecture.
Rancho Bel Air
Rancho Bel Air is an exclusive guard-gated vintage neighborhood in old Las Vegas, located off Rancho Drive on the north side of Alta Drive. Rancho Bel Air is a vintage, yet highly exclusive community featuring large homes and exquisite properties. Centrally located, this established neighborhood includes mature trees and well-landscaped properties.
Rancho Bel Air has 122 custom designed homes that date back to the 1960s and over the years it has seen its fair share of famous residents and notable celebrities. This neighborhood is diverse in style and architecture, with homes ranging from Mid Century Modern to Colonial homes of red brick and white columns to white contemporary homes with ceramic tiles. Rancho Bel Air even includes some Mediterranean-style homes built in more recent years.
Most of the homes in Rancho Bel Air were constructed from the 1960's to the 1980's, with a few homes built more recently. This neighborhood is comprised of gorgeous single and two-story single-family homes on 1/3 or more acres, that range in size from around 2,300 sq. ft. to just over 10,000 sq. ft. of living space.
Rancho Bel Air real estate is found in the Zip code 89107.
Homes for Sale in Ranch Bel Air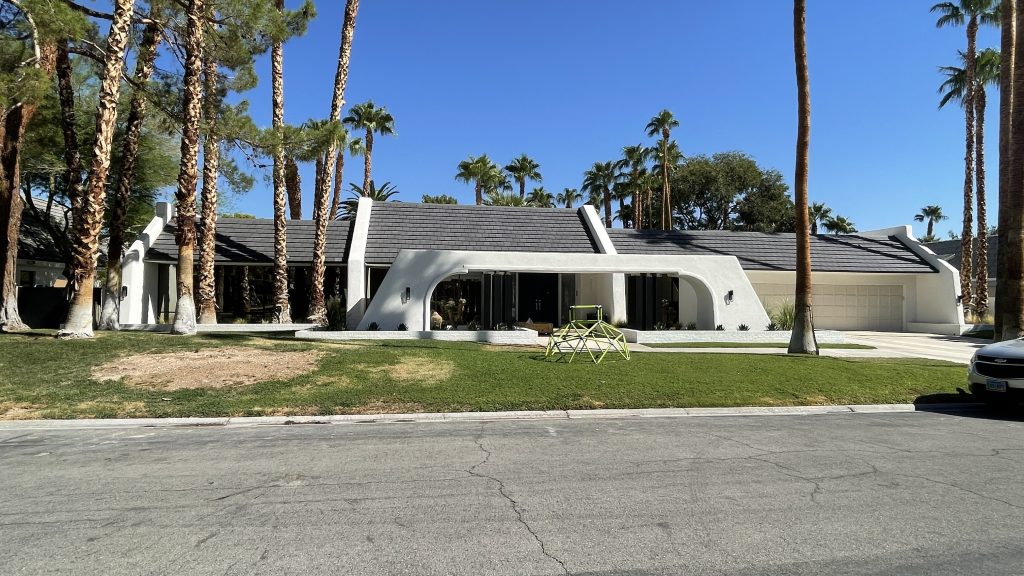 Scotch 80's
The name "Scotch 80s" comes from the fact that in 1911 Las Vegas' first mayor, Peter Buol, bought the 80 acres of land here, using funds from Scottish investors.
The exclusive, 120-acre vintage community of Scotch Eighty, or Scotch 80s as the locals call it, is located at Charleston Boulevard and Rancho Drive in Central Las Vegas. Scotch 80s includes homes built in the 1950s, 60s, and 70s along with newer homes.
The Scotch 80s features luxurious homes built on spacious lots. Many of its properties are ranch estates with several acres of land. However, what makes the Scotch 80s homes stand out is that 50's vibe and the vintage look of the whole neighborhood. The properties in this community feature a mid-century modern style with a touch of vintage design.
Due to its location, the Scotch 80s has been a very popular master-planned neighborhood ever since it was developed. It has attracted many celebrities and highly influential people from day one and even today it is a community that gains a lot of attention from many famous entertainers and casino titans.
In the past Howard Hughes and Steve Wynn lived here, and by 2014 there were still homes owned by Jerry Lewis, Mayor Oscar Goodman, State Senator Tick Segerblom, The Killers front man Brandon Flowers, news anchor Denise Valdez, and Electric Daisy Carnival founder Pasquale Rotella and his wife, entertainer Holly Madison, and Zappos head Tony Hsieh.
Scotch 80s real estate is found in the Zip code 89102.
Homes for Sale in the Scotch 80s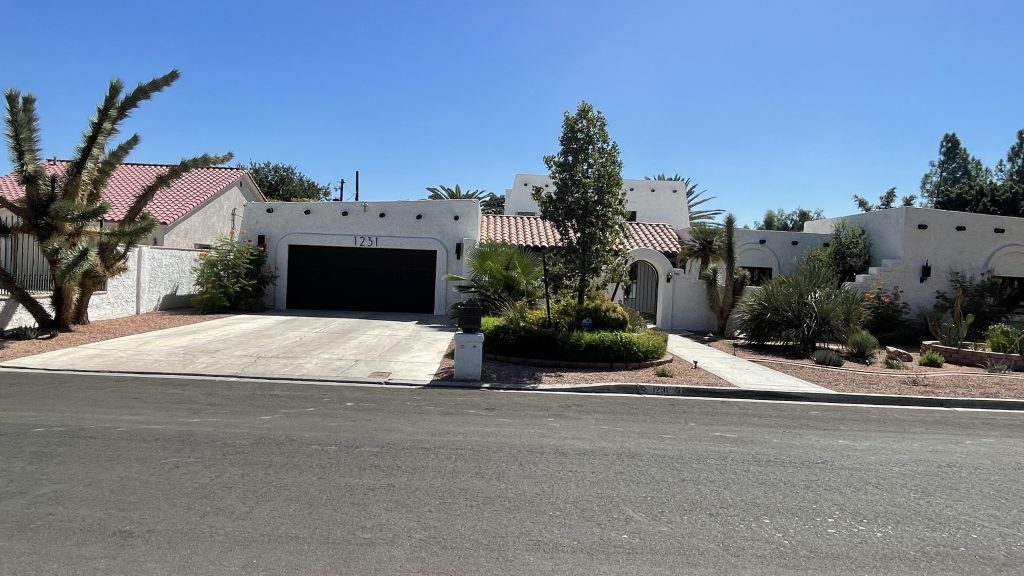 McNeil
One of the most popular – and certainly one of the most charming of all the Vintage Las Vegas Neighborhoods is commonly referred to just as "McNeil". The boundaries for McNeil are OAKEY BLVD. on the South, Charleston Blvd on the North, Rancho Drive on the east and Cashman Drive to the west.
McNeil, sometimes referred to as McNeil Estates, McNeil Tract, McNeil Manor, McNeil Park as well as Mason Manor was developed between 1947 and 1978 with most homes built between the 50s and 60s.
McNeil is comprised of 513 homes ranging in size from around 1,250 sq. ft. to 6,500 sq. ft. of living space. Most of the homes in McNeil are custom along with a few similar houses by the same builder. Buyers will find Ranch-style homes and a few Mid-Century and Desert Modern-style houses.
McNeil offers oversized lots ranging in size from a quarter-acre to over two acres, and Mulberry trees, grassy lawns, and white picket fences grace the neighborhood.
McNeil Estates real estate is found in the Zip code 89102.
Homes for Sale in McNeil Estates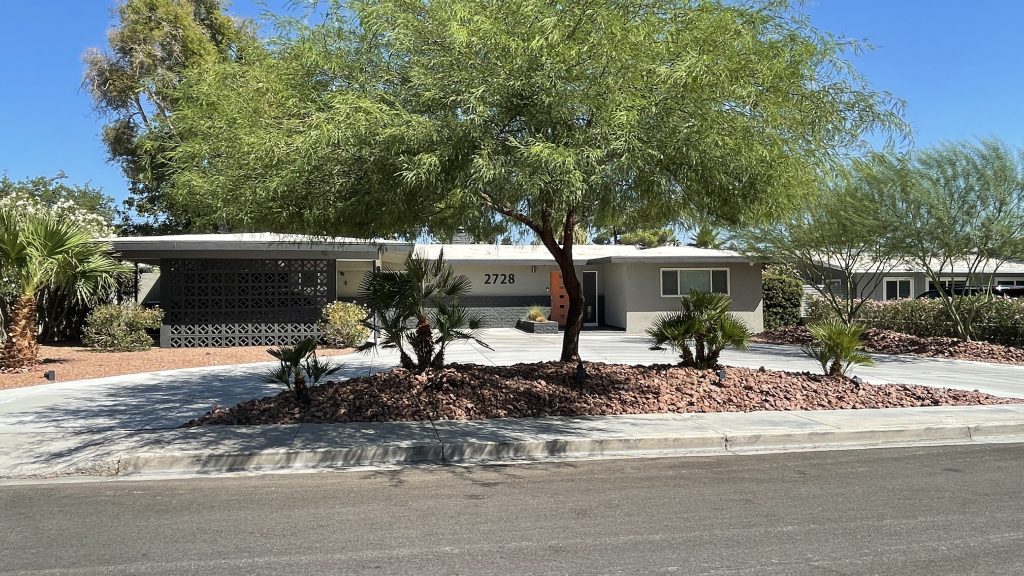 Glen Heather Estates
Glen Heather Estates is a charming vintage neighborhood featuring mid-century modern homes in the heart of Las Vegas located in the Southeast corner of Rancho Dr. and Oakey Ave. next to McNeil Estates.
Glen Heather offers a great selection of homes from different decades and in all price ranges. From Ranch Style to Desert Modern, Glen Heather has it all. Massive tree and large lots make this neighborhood very desirable.
Glen Heather Estates real estate is found in the Zip code 89102.
Homes for Sale in Glen Heather Estates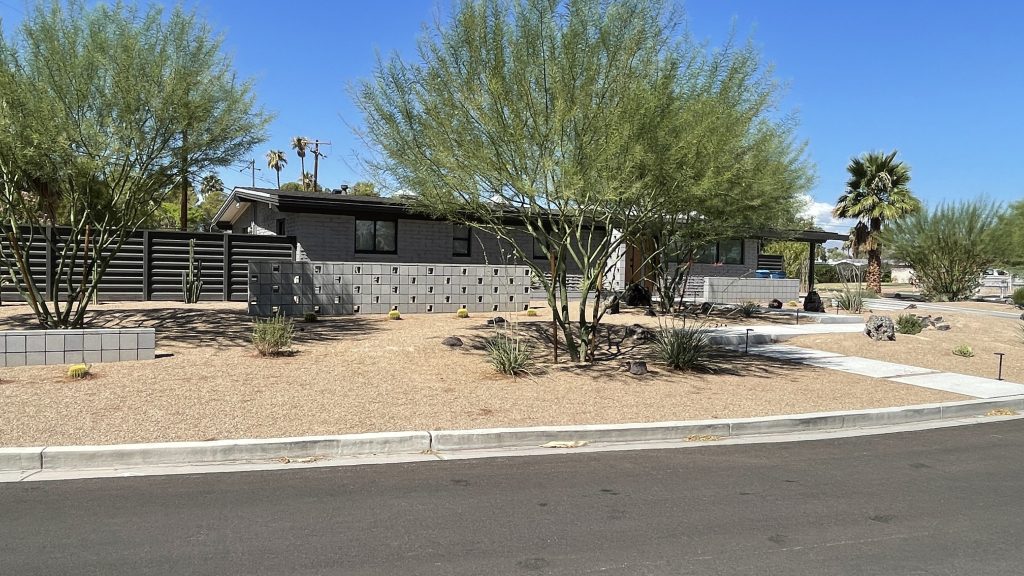 Spanish Oaks
Spanish Oaks is a guard gated community located 4 miles from The Las Vegas Strip, between West Sahara Avenue and West Oakley Boulevard and just minutes to downtown.
Spanish Oaks features excellent community amenities; including a beautiful community center with strip views, six neighborhood pools, tennis courts, putting green and a pickle ball court.
There are nearly 400 homes in Spanish Oaks that were built in the mid to late 1970s, with floor plans ranging from 1,400 to 4,800 square feet.
Spanish Oaks real estate is found in the Zip code 89102.
Homes for Sale in Spanish Oaks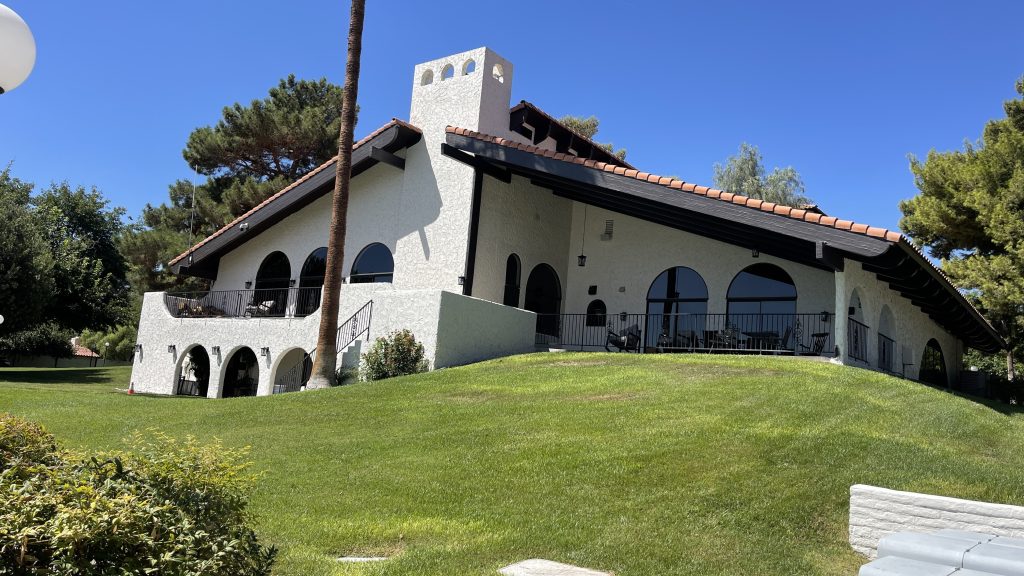 Looking to purchase or sell a home in any of these Las Vegas Vintage Neighborhoods? CLICK HERE
Work with a local Las Vegas Valley real estate agent who has up-to-date information and knowledge of the real estate market. Contact us today or call/text us at 702-370-5112 to get started looking at homes for sale in the Las Vegas Valley.
Subscribe to our YouTube Channel: http://bit.ly/YouTubeAOHare
Angela O'Hare
Favorite Las Vegas Realtor
Home Realty Center
Lic. #180246
702-370-5112
[email protected]
www.neighborhoodsinlasvegas.com