Best Neighborhoods in Las Vegas
Best Neighborhoods in Las Vegas. Las Vegas neighborhoods are most often delineated by the master-planned communities that dominate the Valley. While some established communities, like Summerlin, have been around for several decades, others are much newer on the scene and are already making top-selling lists.
These areas are distinguished by the tremendous number of amenities and conveniences they offer local residents. Because of their sheer size, master planned communities can incorporate extensive recreational amenities like lakes, golf courses, expansive parks with bike paths, and jogging trails.
Although there are numerous master planned communities scattered throughout the entire Valley, here are the top 6 neighborhoods in Las Vegas (this does not include Henderson):
SUMMERLIN
Summerlin is a top-selling master-planned community on the west side of the Valley, which sprawls over 22,500 acres of abundant parks, diverse neighborhoods, and extensive hiking trails. It's also considered by locals as the most fun neighborhood in Las Vegas. Since it's close to Las Vegas staples like Red Rock Canyon and shopping centers like Downtown Summerlin, this community is a favorite among homebuyers who want to live within a self-sustaining development that's full of amenities.
The different villages of Summerlin also offer a variety of housing styles from traditional single-family homes to attached homes with Mediterranean or modern features. Residents also enjoy the wide selection of amenities such as local parks, community trailheads, and clubhouses that provide endless options for entertainment and opportunities to meet your neighbors.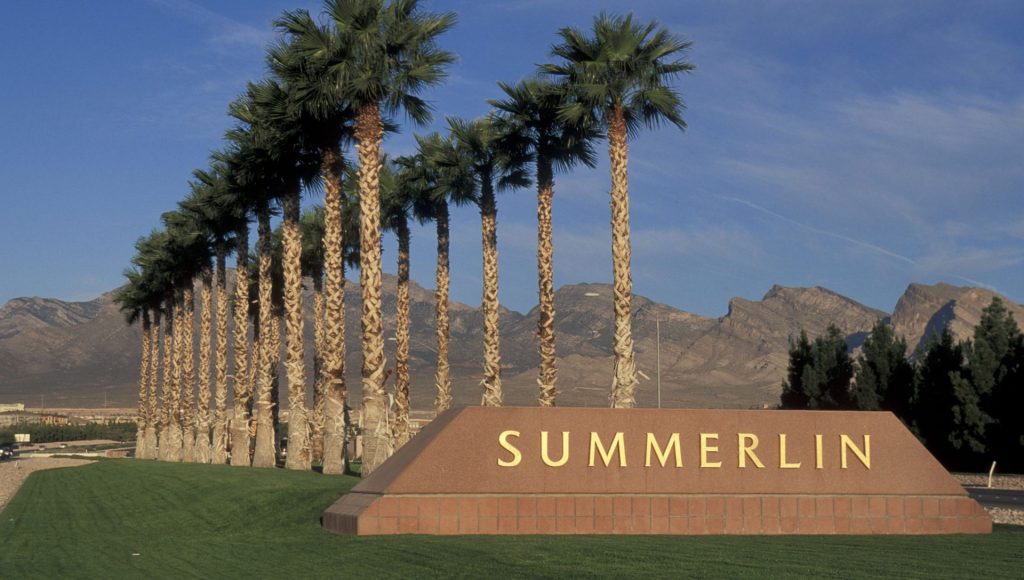 SKYE CANYON
While Skye Canyon may not have Summerlin's sprawl or central location, this newer master-planned community in Las Vegas offers something for everyone. Located just northwest of the city, residents are surrounded by breathtaking mountain and desert scenery.
Skye Canyon is known for its welcoming environment, small neighborhood atmosphere, attractive amenities, and community events. Skye Canyon's 1,700 acres includes four thoughtfully planned neighborhood phases, parks, recreation areas, trails, schools and shops.
Skye Canyon Park is where your active lifestyle kicks into action with world-class amenities just out your door. Skye Canyon Park is an inviting 15-acre gathering place, and the hub of community activity. Here you'll find Skye Center and Skye Fitness.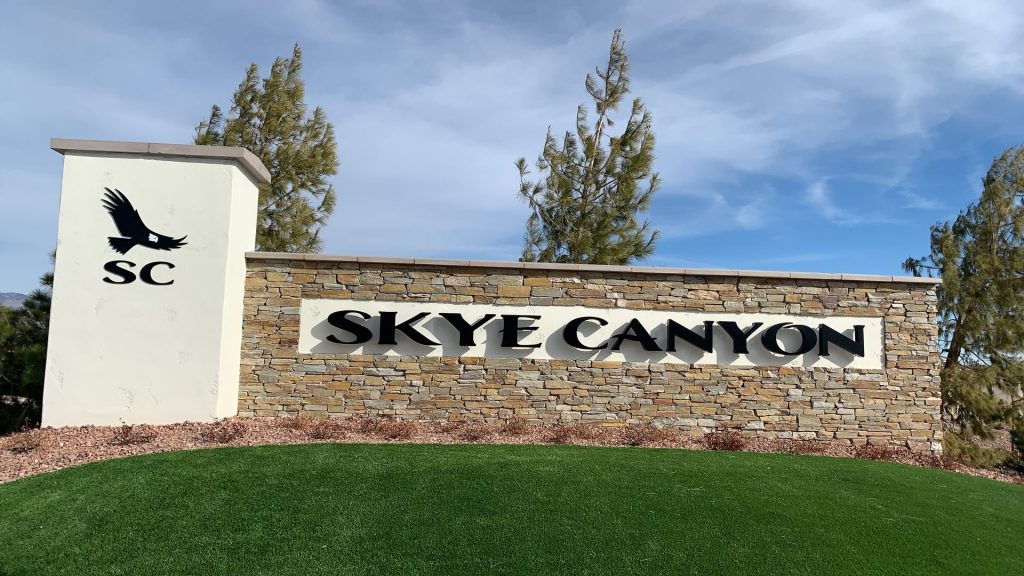 ALIANTE
Aliante is a master-planned community located in North Las Vegas, Nevada. Aliante started in May 2003 and was completed around 2012.
The community is designed to accommodate approximately 6,500 homes with over 20,000 residents, 428 acres of recreational and public use including an 18-hole municipal golf course, an amphitheater, three city parks, soccer and ball fields, picnic areas, commercial centers, and a casino.
Other features include the 20-acre Nature Discovery Park with a scenic lake as well as a natural arroyo and a 24-mile interconnecting trail system.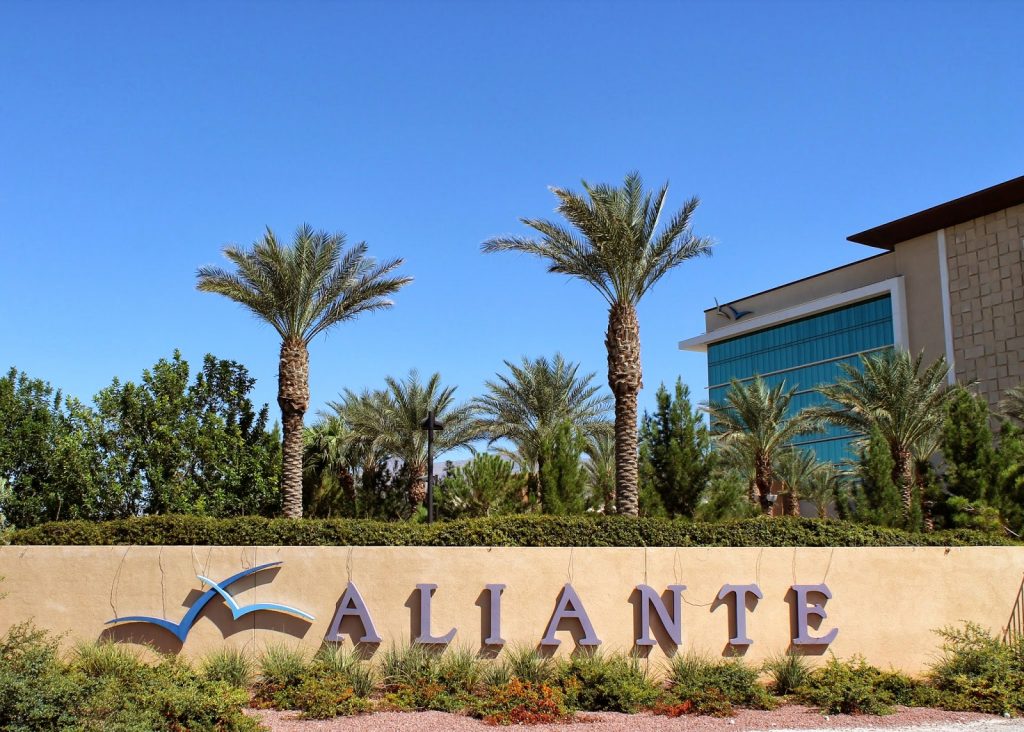 RHODES RANCH
Rhodes Ranch is a guard gated master-planned community and golf course located in Spring Valley, Nevada, approximately six miles southwest of the Las Vegas Strip. The Rhodes Ranch community offers 1,330 acres of beautifully landscaped lush greenery and meandering sidewalk trails carefully constructed around the Ted Robinson 18-hole public golf course. Rolling fairways and floral scenery make Rhodes Ranch real estate a highly sought-after neighborhood.
The Rhodes Ranch community boasts a 35,000 square foot recreation center known as the RClub and one of the largest outdoor water parks in the Las Vegas valley, known as the Fun Zone.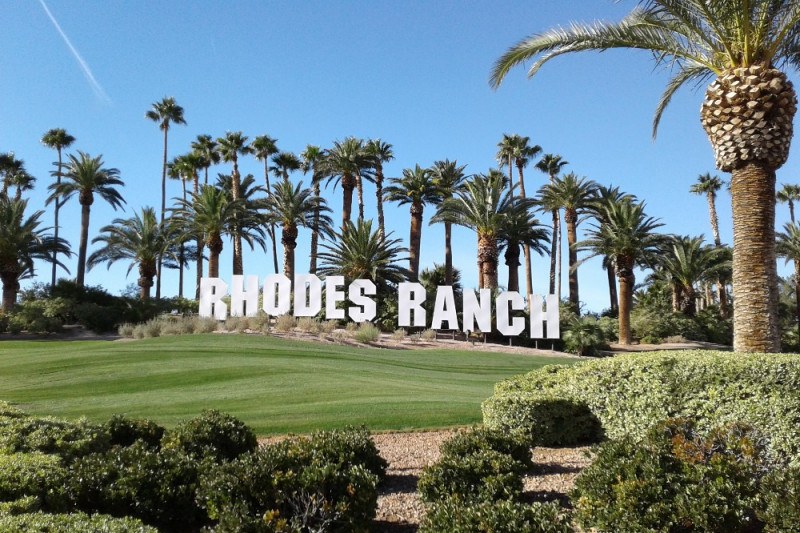 MOUNTAINS EDGE
Located in the southwest side of Las Vegas, Mountain's Edge is a 3,000-acre master-planned community that's known for its affordable homes and prime location near the I-15.
Although Mountain's Edge has been around for 15 years, builders are still adding new homes to the neighborhood, which means there are a range of home styles to choose from featuring Mediterranean and modern designs. In addition to new construction homes, the community also features over 500 acres of open space, parks, and trail systems, making it easy for residents to stay active.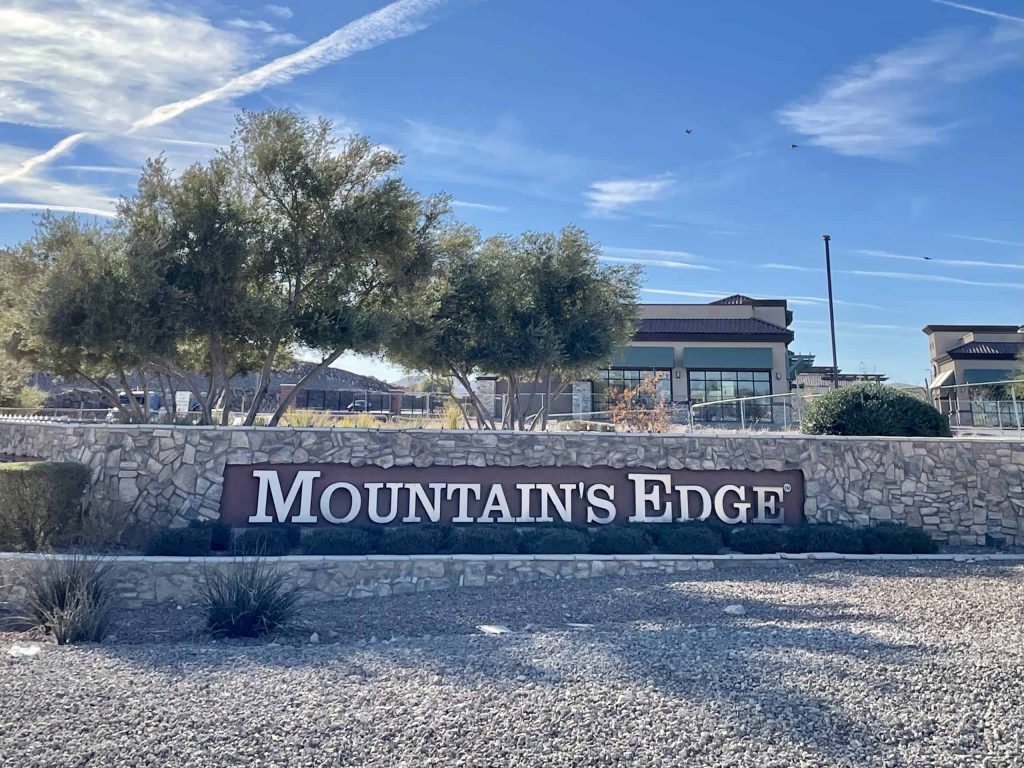 SOUTHERN HIGHLANDS
Located in the southern foothills overlooking the magnificent city of Las Vegas is the Southern Highlands master planned community. Boasting a scenic 2,300 acres of parks, walking trails, lakes and outdoor recreational facilities, Southern Highlands is a gorgeous luxury community divided between two very distinct areas.
Located just 10 minutes from the Vegas Strip, residents find themselves surrounded by an oasis in the middle of the desert. Acres of parks and trails, local businesses, excellent public and private schools, and prime shopping and dining options are offered in the Southern Highlands community.
Southern Highlands Golf Club is one of only four world-renowned golf clubs designed by the late Robert Trent Jones Sr. and his son Robert Trent Jones Jr.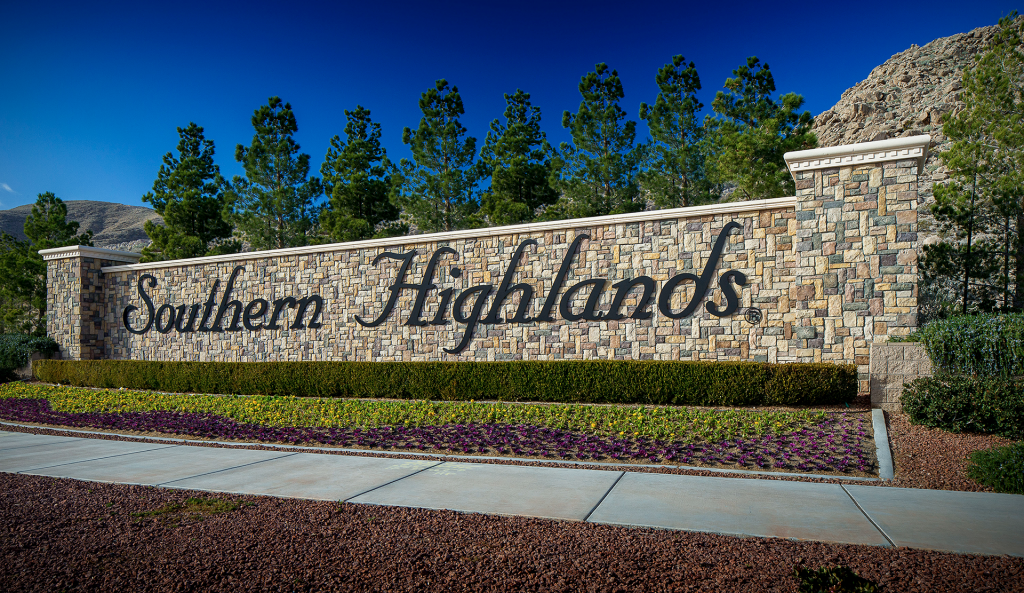 Also, if you are thinking about buying or selling in the Las Vegas Valley, CLICK HERE or you can call me at 702-370-5112.
10 Reasons to Move to Las Vegas
Subscribe to our YouTube Channel: http://bit.ly/YouTubeAOHare
Angela O'Hare
Favorite Las Vegas Realtor
Home Realty Center
Lic. #180246
702-370-5112
[email protected]
www.neighborhoodsinlasvegas.com