DESERT SHORES MASTER PLAN COMMUNITY
Desert Shores Master Plan Community: The Desert Shores Community Association is a 3,351 unit master planned community located in the shadow of the foothills of northwest Las Vegas.
Desert Shores was developed by RA Homes in 1988 and includes twenty-two different residential districts, with everything from condominiums to median priced housing and large custom homes behind private gates. All of the lakefront homes have direct access to the lakes and the option of private docks.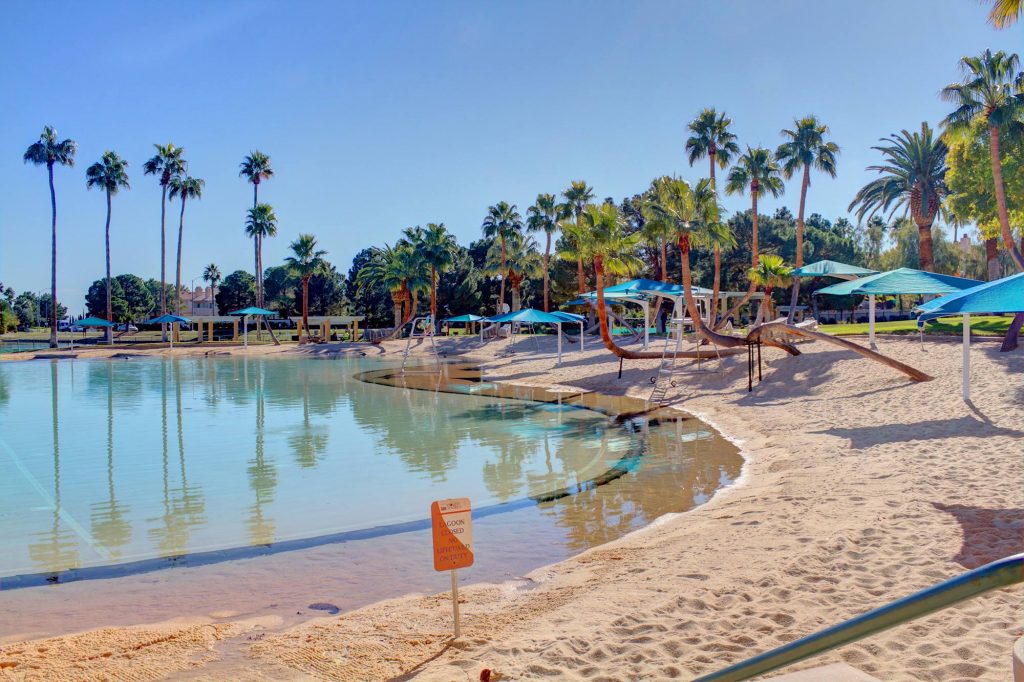 Clubhouse
The community docks provide paddle boating and fishing for the residents. The 2,100 square foot clubhouse, with terraces on the side of the main lake, is the site of many private parties and special community events.
The spacious facility can accommodate up to 100 guests seated banquet style. The prep kitchen provides a commercial size refrigerator, freezer, and two microwave/convection ovens. Reservations are accepted no more than three months prior to the event and must have a current DSCA ID Card in order to make a reservation.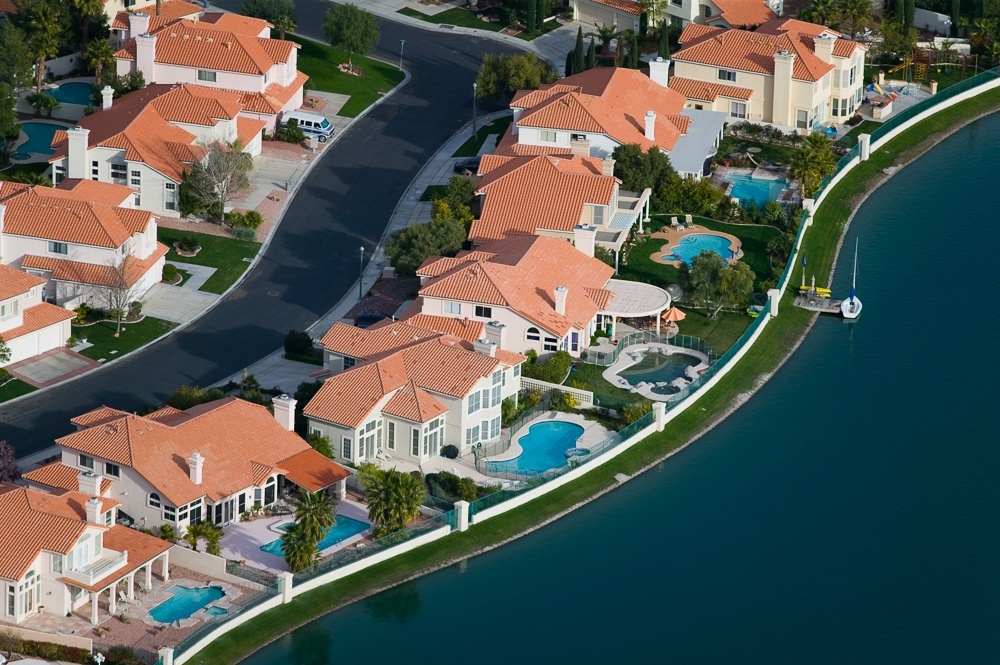 Amenities
Desert Shores 200,000 gallon, fully filtered swimming pool is built to look like a tropical lagoon, surrounded by sand and palm trees. During the Summer season, the lagoon is open six days a week, closed only on Mondays for maintenance. Lifeguards are on duty during operating hours.
This community encompasses 682 acres and features four man made lakes, a lagoon style swimming pool. Surrounded by a sand beach, palm trees and a picnic park with volleyball, basketball and playground facilities.
Residents are welcome to use the amenities of the Lagoon Park when the Lagoon Pool is closed;. Including the basketball and Volleyball Courts, Sand Beach, Horseshoe Pit, Picnic Pavilions with BBQ grills, Playground and Paddle Boats. A lifeguard is on duty when park is open.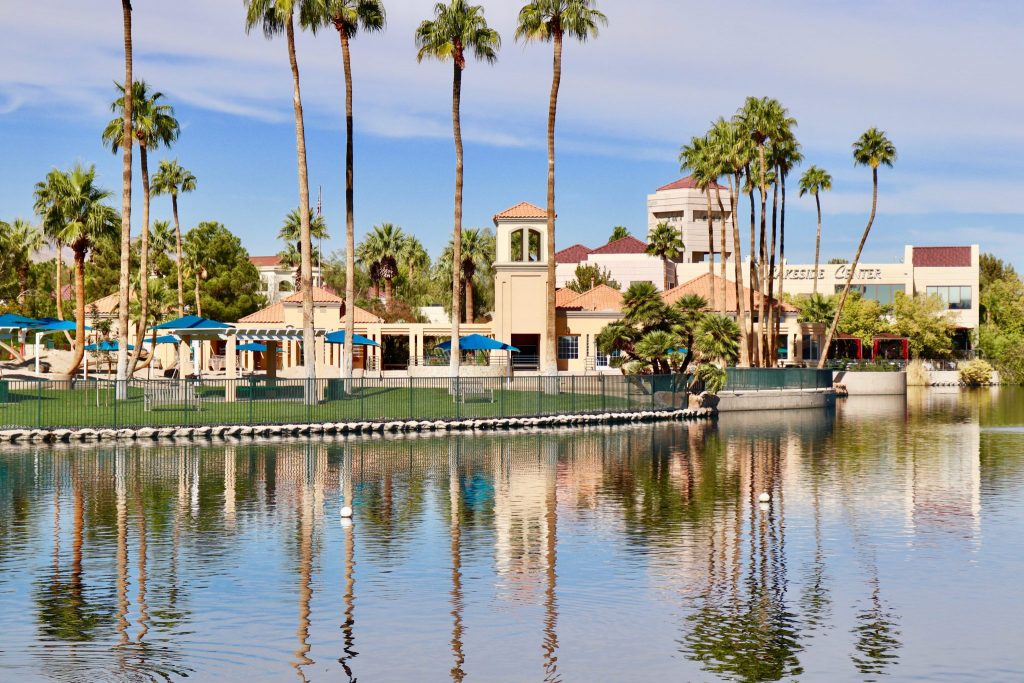 Being recreation-oriented, Desert Shores offers miles of walking and biking paths and the beach facility and paddle boats operate six days a week in the spring and summer, including holidays.
Pros and Cons of Living in Las Vegas
Subscribe to our YouTube Channel: http://bit.ly/YouTubeOHare