Top 5 Places to Buy Furniture in Summerlin
Looking to update and buy new furniture for you home? Look no further we have you covered. We wanted to share with you our top 5 favorite places to buy furniture in Summerlin. I sell a lot of new construction homes and many of my buyers are always asking what are the best places to buy furniture.
We took many things into consideration from form, function, style and cost. If you are looking to modernize your home then these furniture stores on this list have a variety of styles and trends to choose from.
West Elm is located in Downtown Summerlin. Since it launched in Brooklyn, NY in 2002, west elm has been helping customers express their personal style at home. They offer modern furniture and home décor featuring inspiring designs and colors.
West Elm Opened in 2002 as a branch of Williams-Sonoma, and emphasizes affordable modern design. With stores across the United States, as well as a growing international presence, this retailer delivers a wide range of exclusive, fair trade, handcrafted, and organic products.
HOURS:
Mon – Sat: 10am – 8pm
Sun: 11am – 6pm
702-255-4030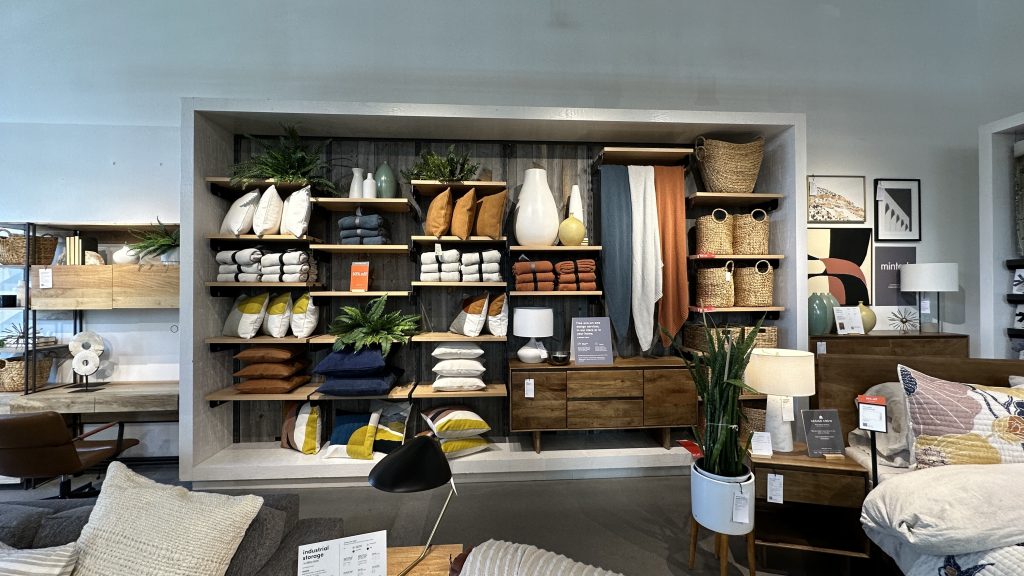 Crate & Barrel is located in Downtown Summerlin. From the latest cookware and appliances to the newest trends in home decor and furniture, you'll find it all at Crate and Barrel in Las Vegas, NV.
Furnish your home from top to bottom with the vast selection at Crate & Barrel. This contemporary retailer sells quality goods for family rooms, dining areas, bedrooms, kitchens, patios, and much more. Beyond the bigger items, stores also carry decor, dinnerware, and lighting.
HOURS:
Mon – Sat: 10am – 8pm
Sun: 11am – 7pm
702-534-3445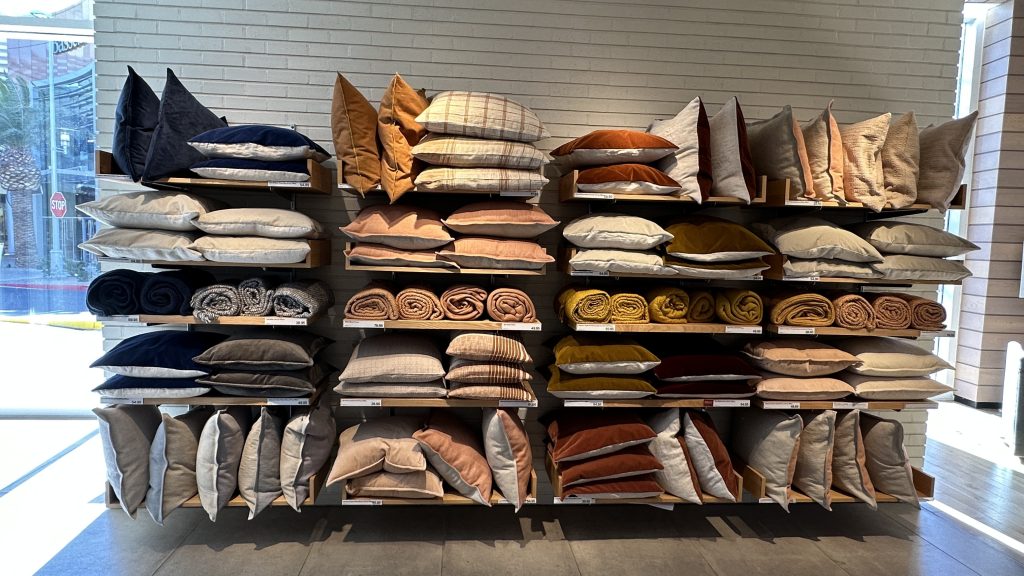 Visit the Pottery Barn in Rampart commons a home décor and furniture store in Las Vegas, NV to find home furnishings designed to bring unique character to your home.
With a trend-setting catalog each season, Pottery Barn provides the latest in interior design. From contemporary to rustic, this retailer has something for everyone. The store focuses on creating practical pieces full of character and charming detail.
This retailer has just over 200 showrooms in America. Pottery Barn has outlet stores in select areas, as well as age-centric Pottery Barn Kids, PBteen and PBdorm stores in limited markets.  The brand offers a full featured, robust web presence.
HOURS:
Mon – Sat: 10am-8pm
Sun: 11am-6pm
702-968-0121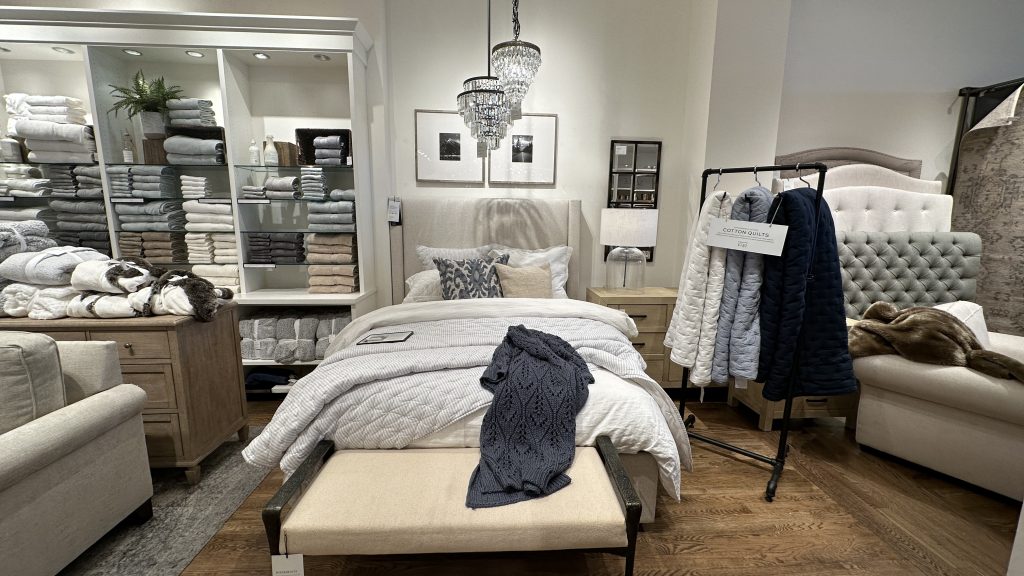 Living Spaces is located in Boca Park. At Living Spaces, they make furniture shopping fun and easy with their wide selection of exciting, well-priced designs so you can celebrate life's moments in a home you love. Shop furniture and décor for every style and every budget.
With locations in California, Arizona, Nevada, and Texas, Living Spaces sells furniture at a discount across the western U.S. The company offers selections to furnish the bedroom, living area, and dining space as well as decorations. This brand frequently features deals and sales to offer quality pieces at affordable prices.
HOURS:
Mon – Sun: 10am-9pm
877-266-7300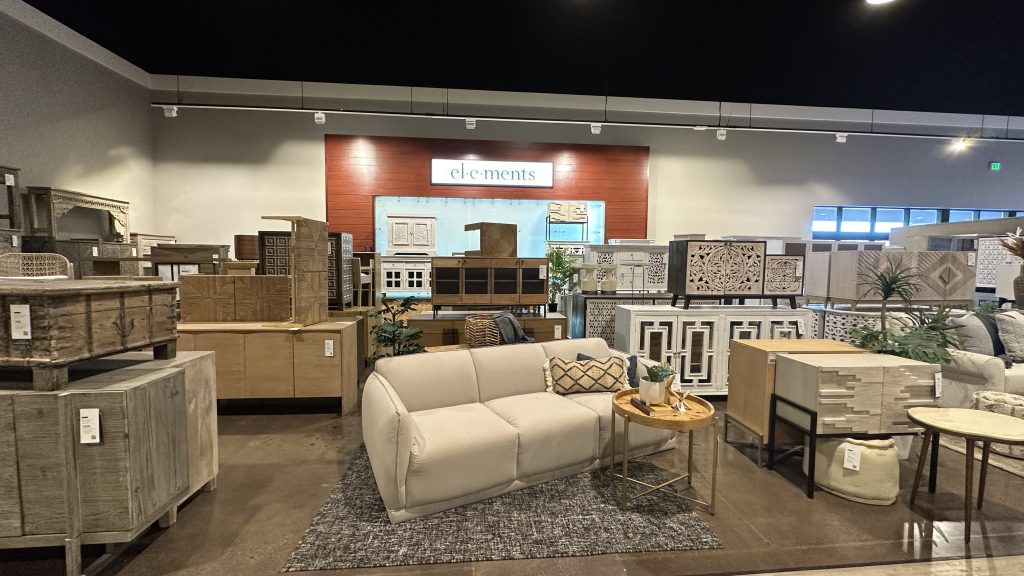 Bassett Furniture is located in Downtown Summerlin. Bassett's blend of style, comfort and value has been trusted for more than a century and made it one of the most recognizable brands in America. With Bassett, you get custom furniture without the customary wait.
 Bassett Furniture is passionate about developing fashionable and innovative home furnishings at a great value, as well as offering a number of exceptional services to meet your needs.
As one of Virginia's oldest furniture brands, Bassett has a reputation for well-made pieces at fair prices. This company specializes in classic designs and wood framing. Bassett products are perfect for those looking for timeless, heirloom furnishings.
HOURS:
Mon – Sat: 10am – 6pm
Sun: 12am – 5pm
702-364-2425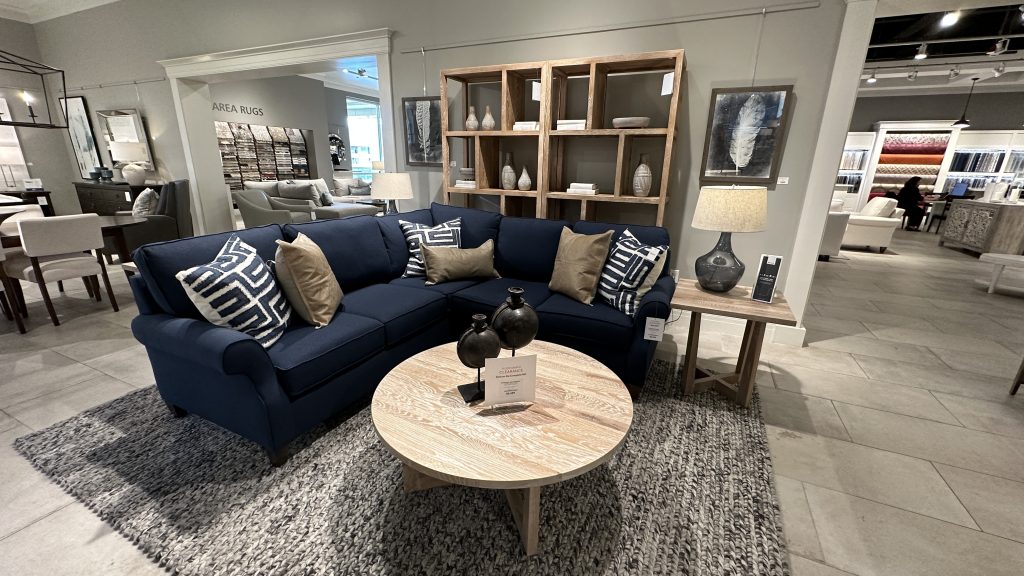 As a person who loves to decorate, I have furnished my entire home from most of these stores in Summerlin and I highly recommend them all, especially West Elm!!
Also, if you are thinking about buying or selling in the Las Vegas Valley, CLICK HERE or you can call me at 702-370-5112.
Subscribe to our YouTube Channel: http://bit.ly/YouTubeAOHare
Angela O'Hare
Favorite Las Vegas Realtor
Home Realty Center
Lic. #180246
702-370-5112
[email protected]
www.neighborhoodsinlasvegas.com