Top 5 Summerlin Villages
Summerlin is the largest master-planned community along the western rim of the Las Vegas Valley in the shadow of the Spring Mountain Range and Red Rock Canyon National Conservation Area.
This 22,500-square-foot, multi-generational community is alive with more than 250 parks, 150 miles of trails, nine golf courses, more than two dozen public and private schools, 14 houses of worship, three resort hotels, world-class recreational facilities, retail and entertainment centers, well-established office parks, a state-of-the-art medical center, and its very own city center.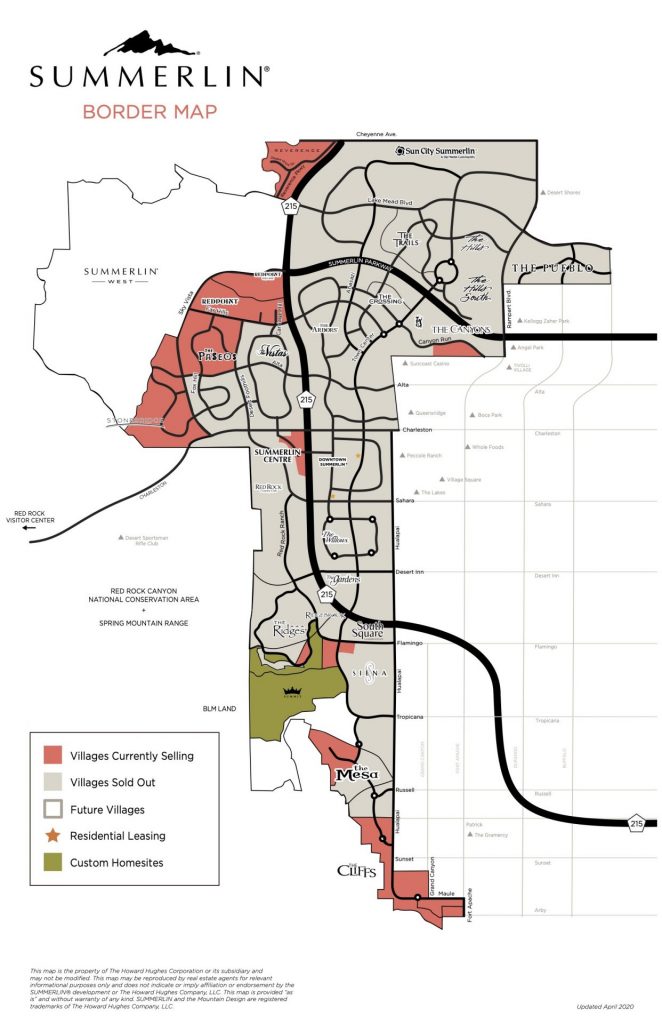 If I had to choose where to live in Summerlin, that would be a very hard decision. Each village has their own world class amenities, but in this video, I will be sharing my top 5 Summerlin Villages.
Stonebridge is another new village that's taking shape in Summerlin. It sits on elevated land west of Interstate-215 and north of West Charleston Boulevard at Sky Vista Drive.
This village is 502 acres and is located next to the Paseos Village and is home to some of the most spectacular views of Red Rock in the Las Vegas Valley as it shares the boundary with Red Rock Canyon National Conservation Area.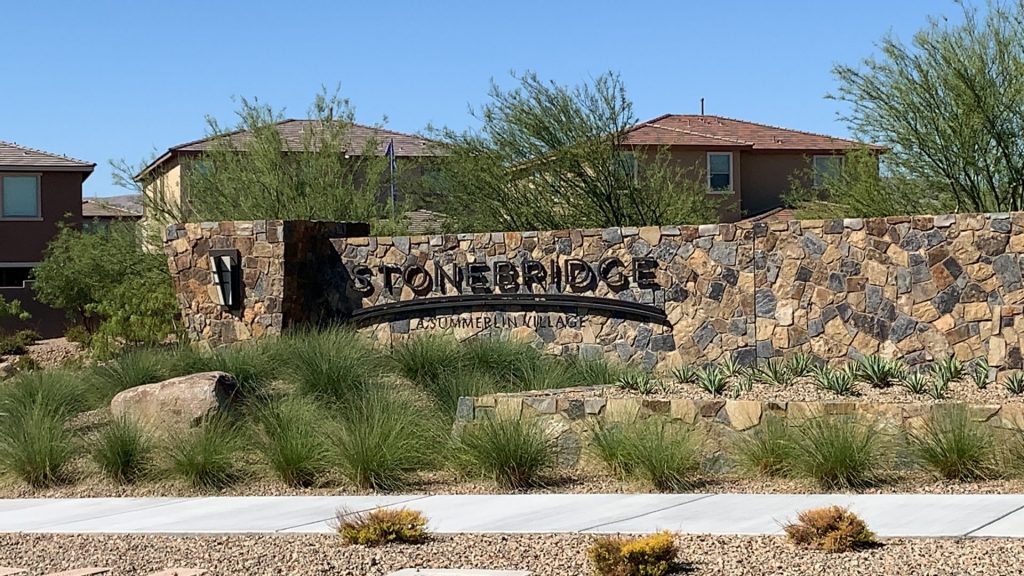 The Paseos Village was developed in 2003 and is situated along the western edge of Summerlin. This Village spans over 760 acres overlooking the Red Rock Canyon and Spring Mountain Range.
With dozens of neighborhoods to choose from, the Paseos offers a wide selection of homes and builders for every lifestyle. No matter where you choose, those incredible mountain views will always be in the background.
This Village borders Red Rock Canyon National Park, and features a huge paseo trail system that runs the entire length of the village.  Also, this village has two awesome parks; The Paseo Park and Fox Hills Park.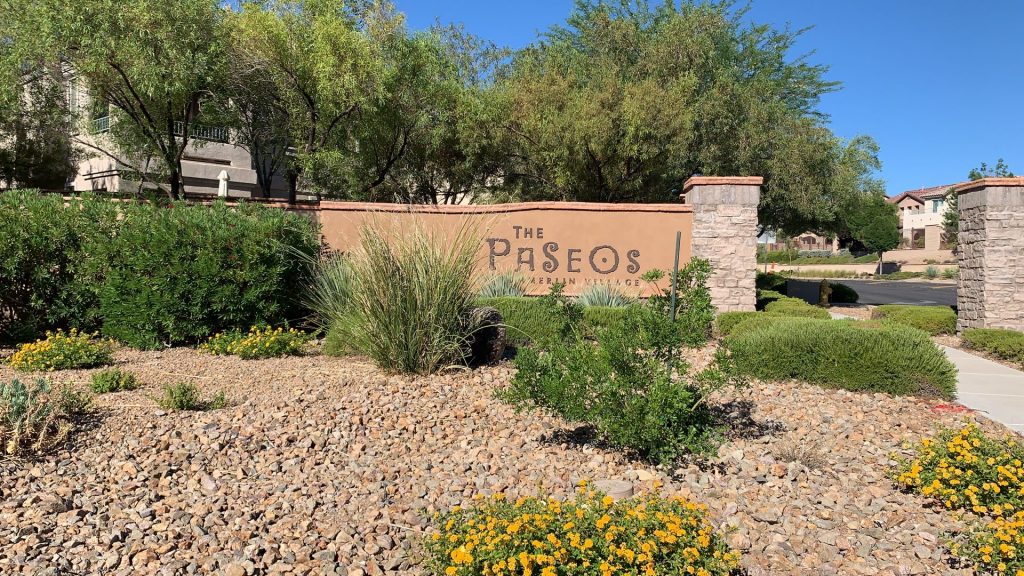 The Trails Village was developed in 1993 and is the 3rd Summerlin Village to be developed.
It is comprised of 573-acre mixed-use residential village, which includes several single and multi-family neighborhoods, The Trails Community Center, The Trails Park and The Trails Paseo Park, a neighborhood retail center – The Trails Village Center, two houses of worship, a U.S. Post Office, the Summerlin Library and so much more.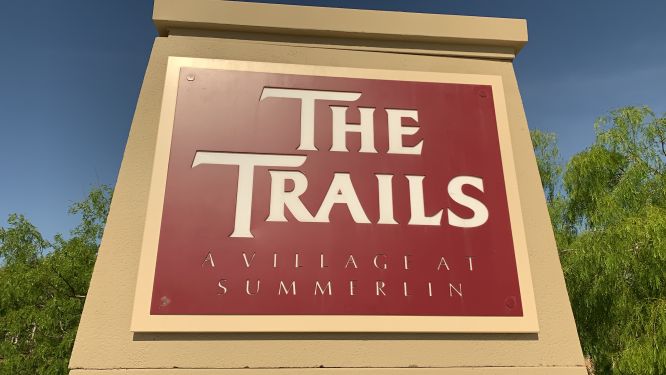 Summerlin Centre Village is 1,004-acre mixed-use village, which is home to single and multi-family neighborhoods with five major office and retail centers; Summerlin Centre community park; and three schools: West Career and Technical Academy (2010) and Faith Lutheran Middle School and High School (1998).
Homes in Summerlin Centre have an ideal location, directly above Red Rock Country Club, and below the Summerlin communities of the Vistas and the Paseos. To top it off, Downtown Summerlin is right next door. Golf, beautiful parks, sports facilities and great shopping are all within minutes of your home in Summerlin Centre.
Summerlin Centre YouTube Video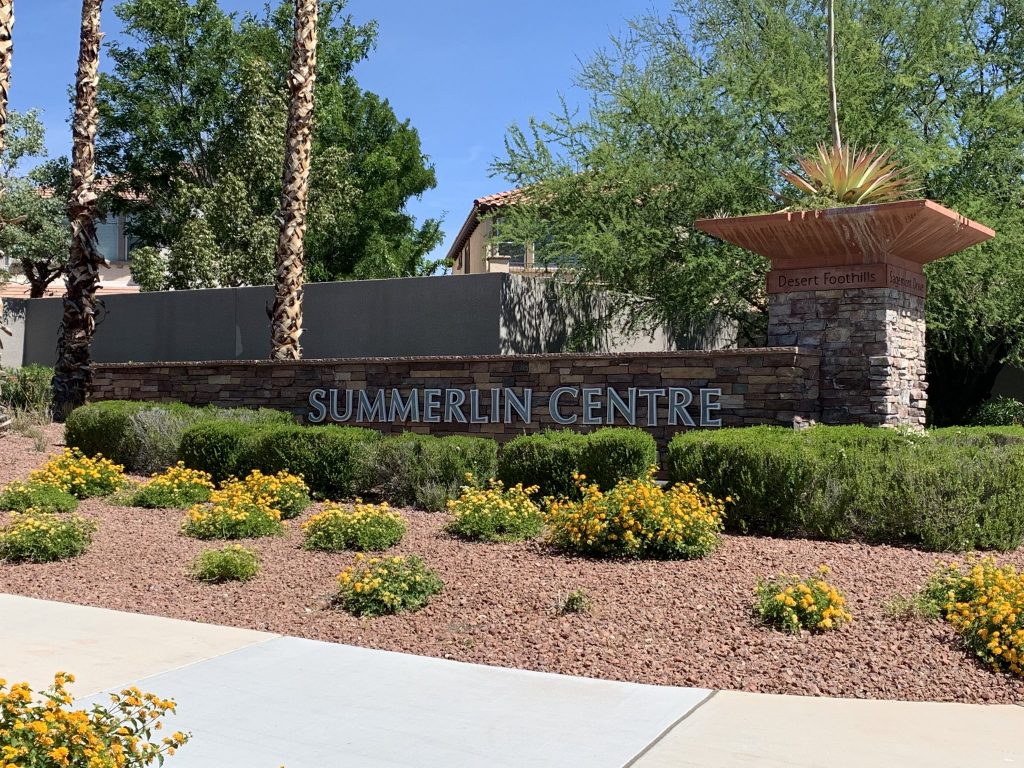 The Willows Village was developed in 1997 and is a 731-acre mixed-use residential village, which includes single and multi-family neighborhoods; Willow Creek, a guard-gated custom home community; The Willows Community Center; The Willows Park, Willows Paseo Park and Spotted Leaf Park
Trails, pools, parks, water slides and sculptures – you'll find all that and more in The Willows.  At the center of this community is the Willows Park and Pool which features many resident-only activities, classes and programs.  This is one of Summerlin's larger villages so there is almost always a good selection of homes for sale.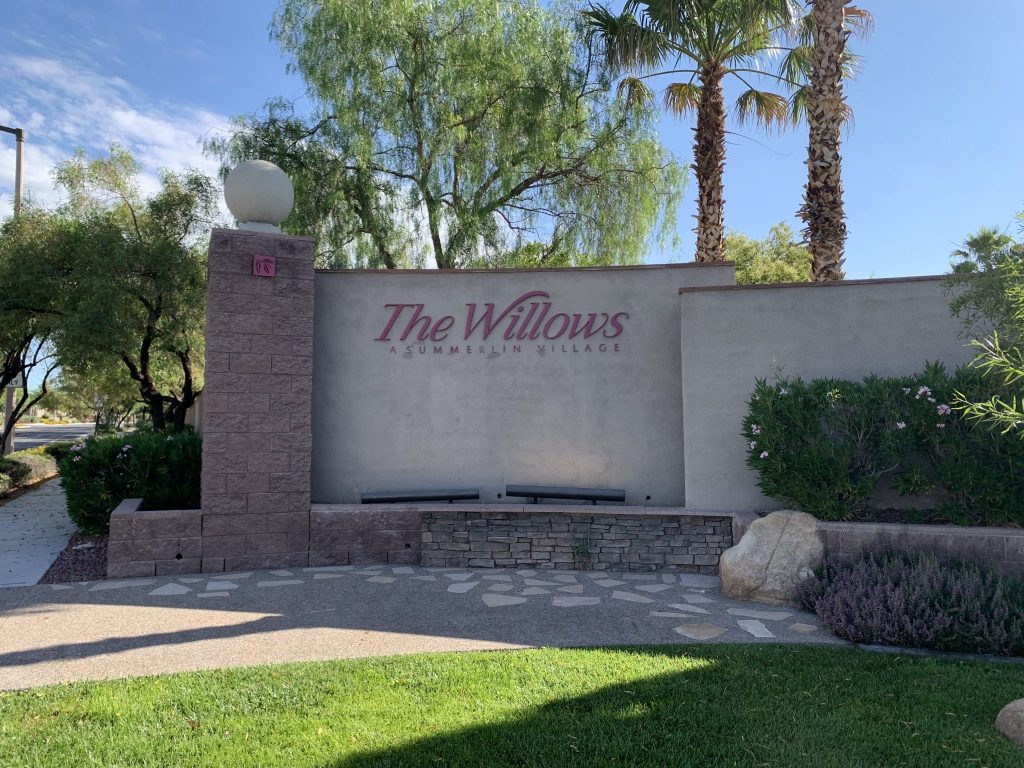 As you can see, this could be a hard decision deciding on which Summerlin Village to live in. But honestly, you can't go wrong with any of them!
If you are thinking about buying or selling in the Las Vegas Valley, CLICK HERE or you can call me at 702-370-5112.
Search all homes for sale in Summerlin, CLICK HEAR!
Subscribe to our YouTube Channel: http://bit.ly/YouTubeOHare 
Angela O'Hare, Realtor
Home Realty Center
License #180246
702-370-5112
[email protected]
www.neighborhoodsinlasvegas.com